AN ADORABLE BRITISH THEMED PARTY IDEA YOUR GUESTS WILL LOVE!
A great British themed party idea your guests will love!
It's also healthy treat to serve and perfect for any British themed party!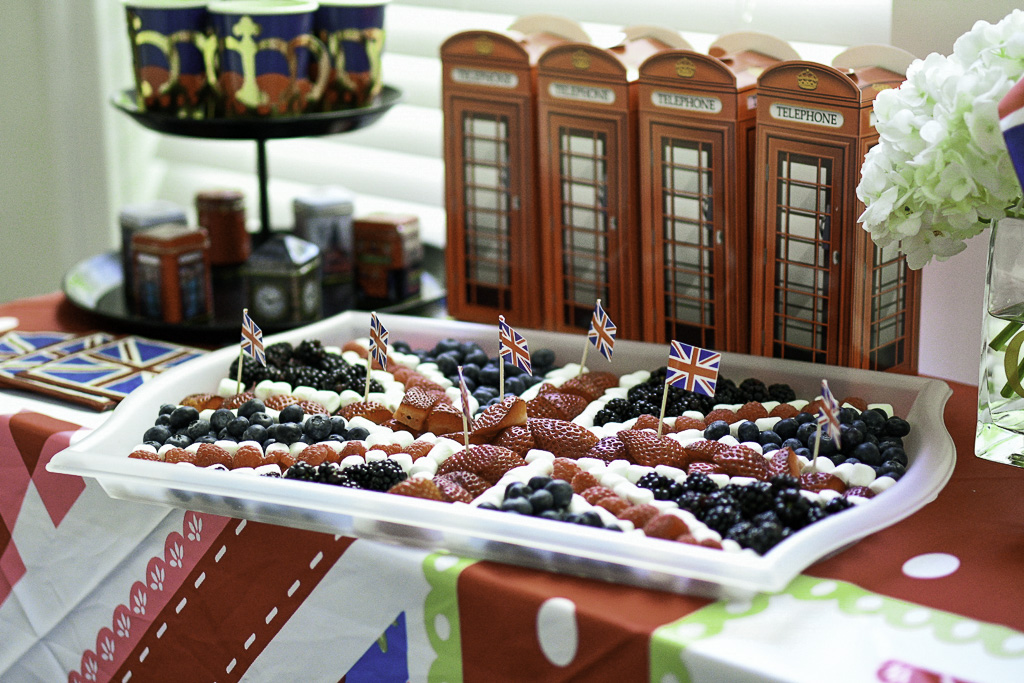 Apparently King Charles III keeps it healthy by following a mostly plant-based diet.
And he has a particular fondness for fresh produce and local fruit.
Since we will be celebrating the coronation in the wee hours of the morning, a fresh fruit platter sounded simply delightful.
Arranging it in the likeness of the British flag seemed like a cute, creative touch.
Even better, this adorable and delicious tray, full of antioxidant rich berries, was super easy to make.
The key to keeping it simple and stress free was to start with the right tray.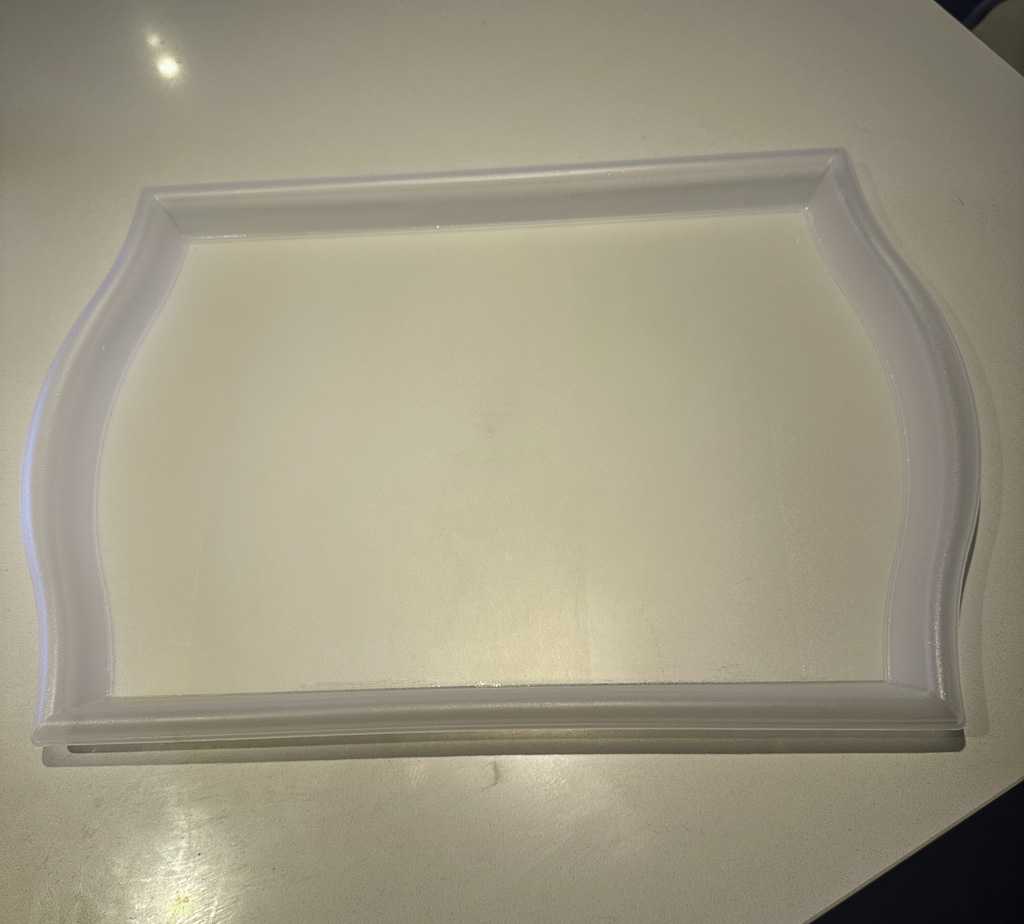 Since a flag is rectangular in shape, that's the secret.
You also want a bit of lip on the edges, so the berries won't roll off of it, especially if you are transporting it to a party. Here are a few great trays to get your started:
THE CUTE BRITISH PARTY IDEA INGREDIENTS …
I chose a variety of berries for this fruit tray. Obviously whatever you choose needs to be within the colors of the Union Jack. I used:
Strawberries
Raspberries
Blueberries
Blackberries
Miniature marshmallows

NEXT BEGIN TO ASSEMBLE THE FLAG …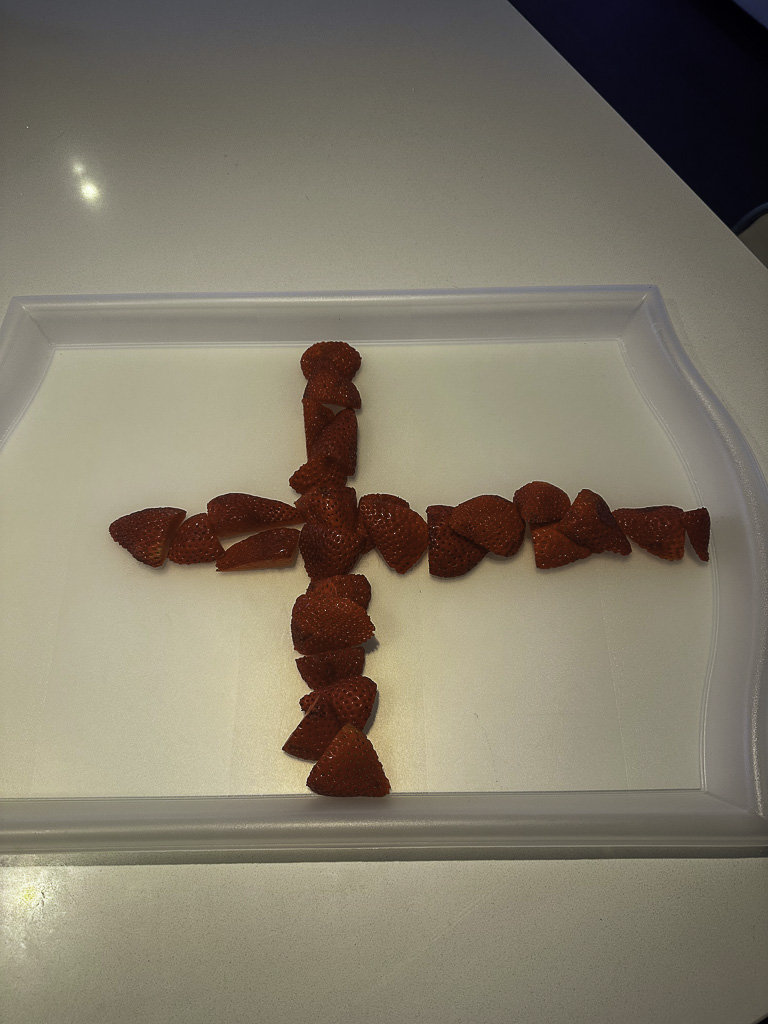 Cut the strawberries into slices. You'll want to use the outer red portions to make the flag look its best.
Beginning in the center of the tray, make a cross with the strawberries.
Next, you use the red raspberries to create the diagonal lines of the flag.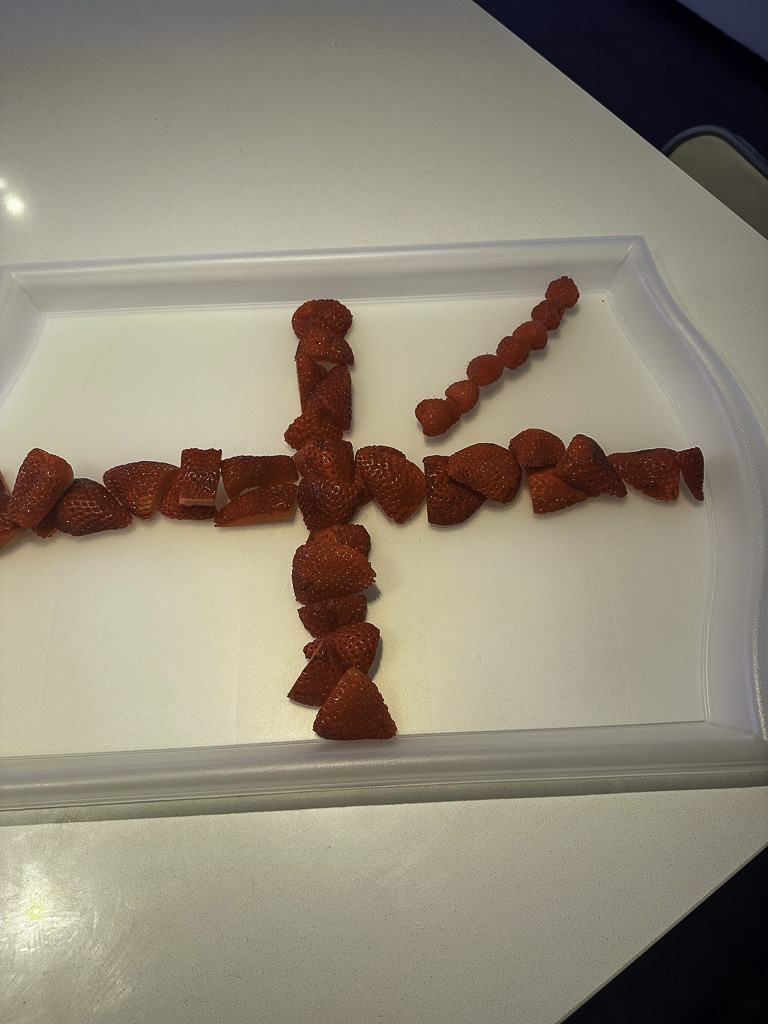 Leave a bit of space so you can fill it in with white marshmallow, creating the white lines of the flag.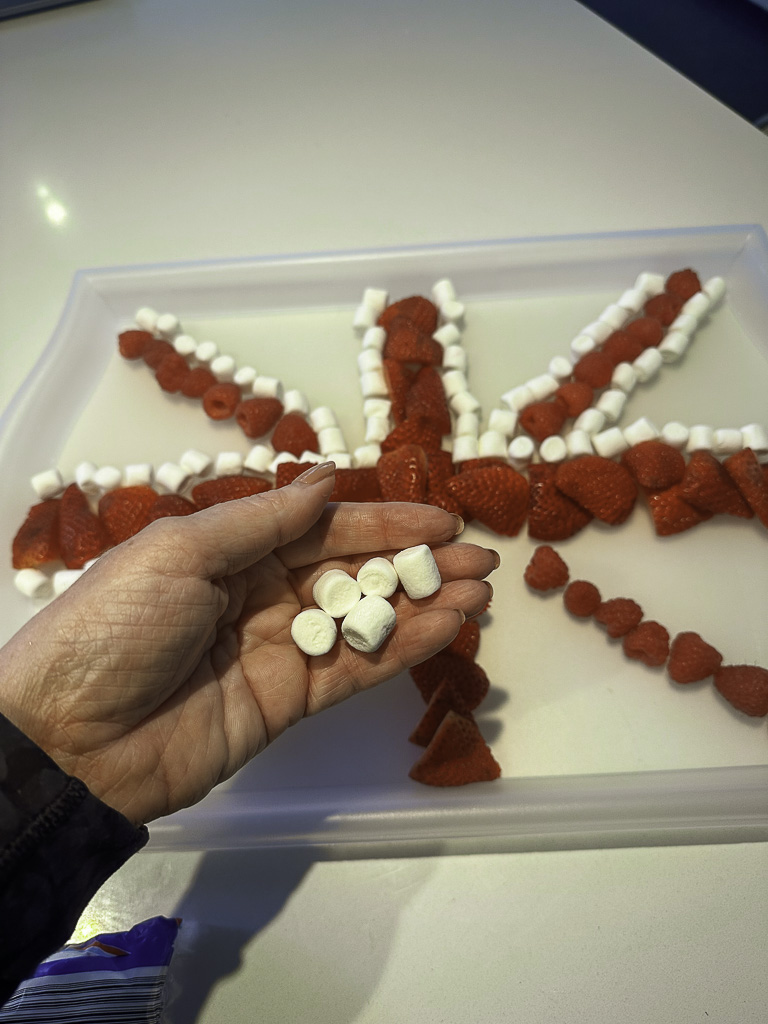 Keep fill the spaces to create all of the red and white elements of the flag. You'll begin to see how this adorable British theme party idea is starting to take shape!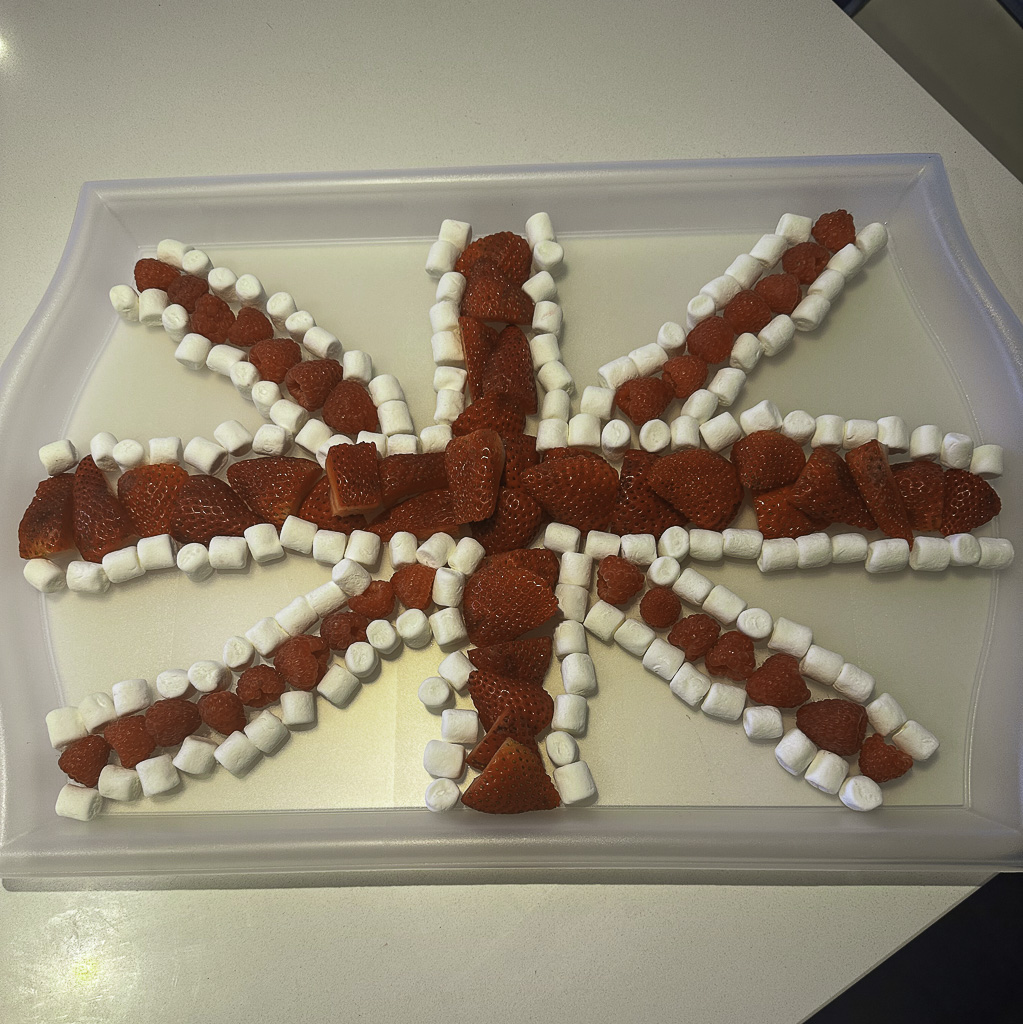 Finally, you'll need to fill in the blue sections of the flag. I alternated using blueberries and blackberries in each section.
That way, guests would have a variety of fruits from which to choose!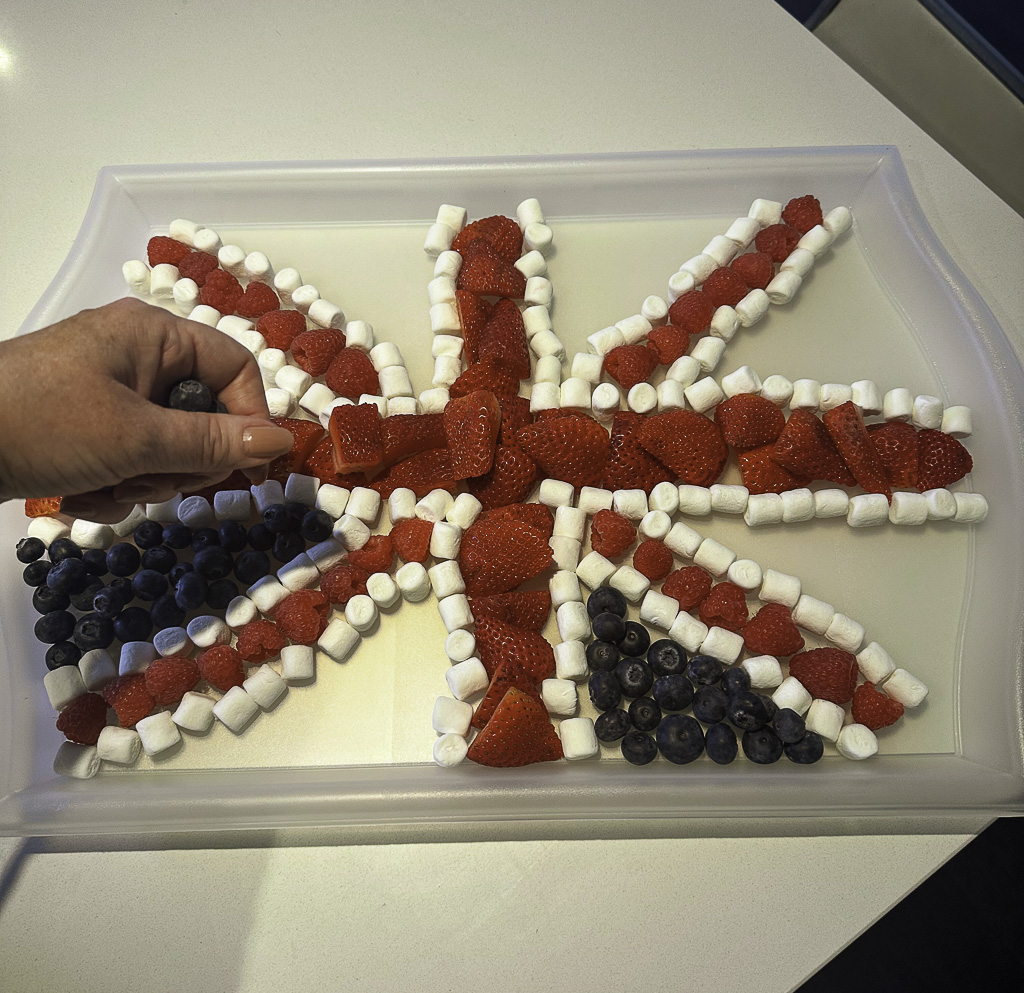 Keeping adding berries and fruits until each section is completed.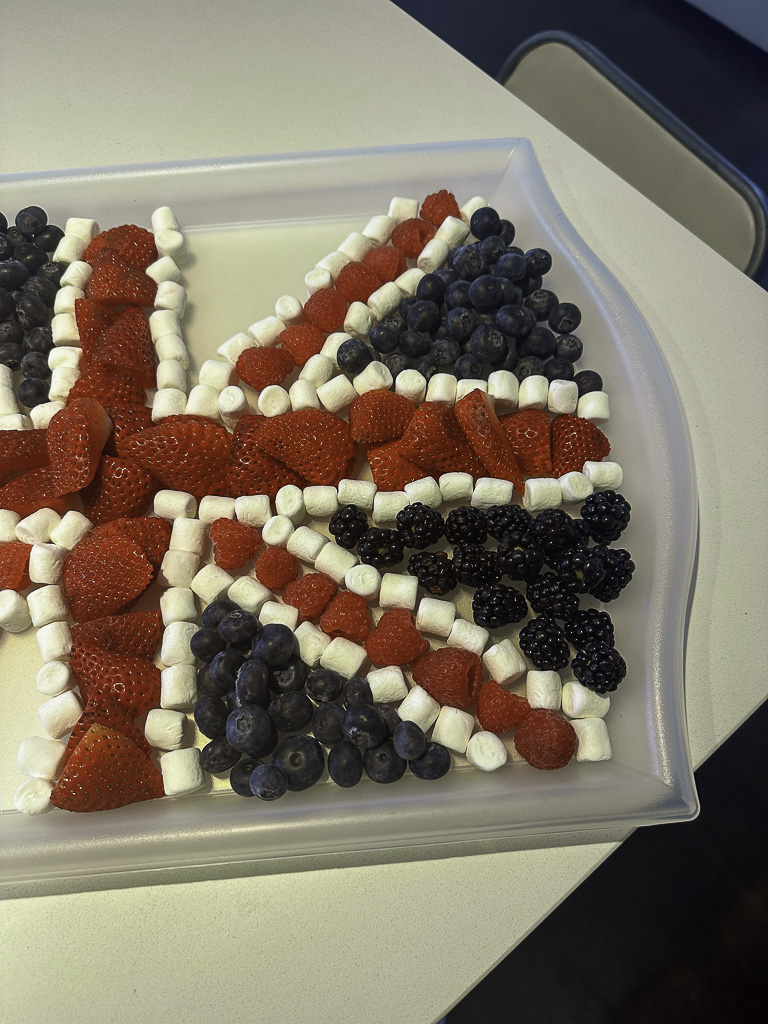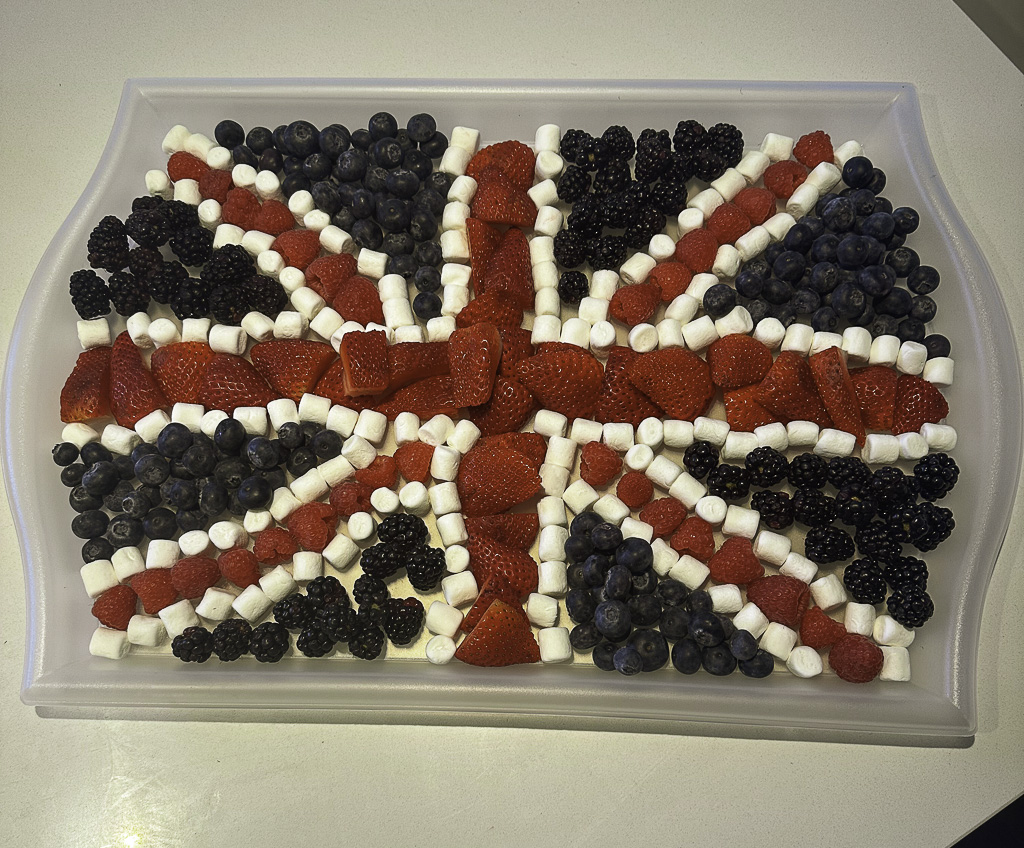 When you're all finished, I love to add these adorable Union Jack picks!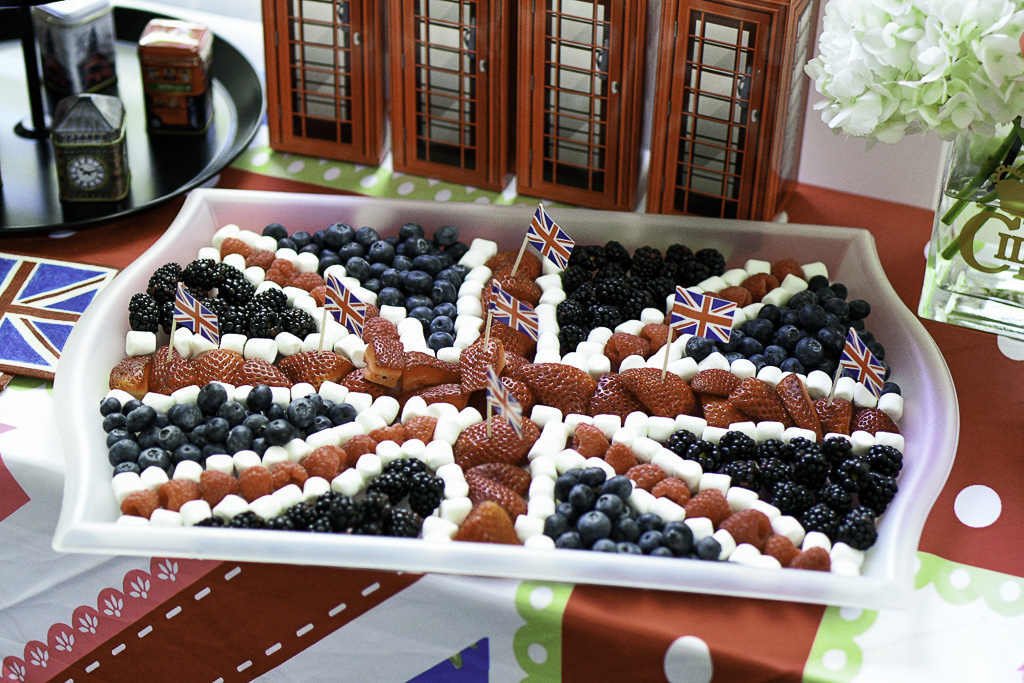 Follow us on social media! You can find us on Instagram, Pinterest, and Facebook.
If you have any questions or suggestions, contact us or leave a comment!