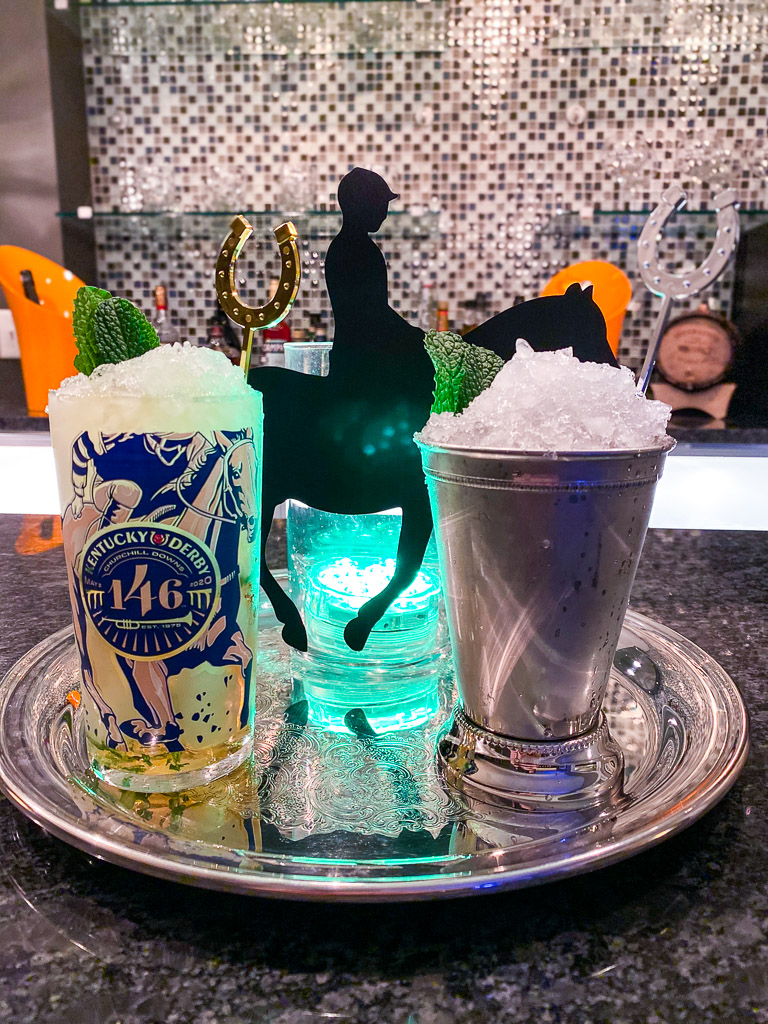 We're sharing the official Mint Julep recipe of the Kentucky Derby. Did you know they serve more than 127,000 Mint Juleps on a typical Kentucky Derby day? That's a lot of Juleps! To ensure the best outcome for our julep cocktails, we're following the advice of David Danielson, executive chef at Churchill Downs. He's also the man responsible for all of that julep making. In 2019, he sat down with the Huffington Post to divulge some of the keys to making the official Mint Julep recipe of the Kentucky Derby.
JULEP FUN FACTS: Churchill Downs uses 254,000 ounces of bourbon (more than 10,000 750 milliliter bottles), 300 crates of mint (about 4,000 pounds of locally sourced stuff from Louisville, Kentucky's Dohn Gardens) and 60,000 pounds of ice to make their juleps (Source: Huffington Post).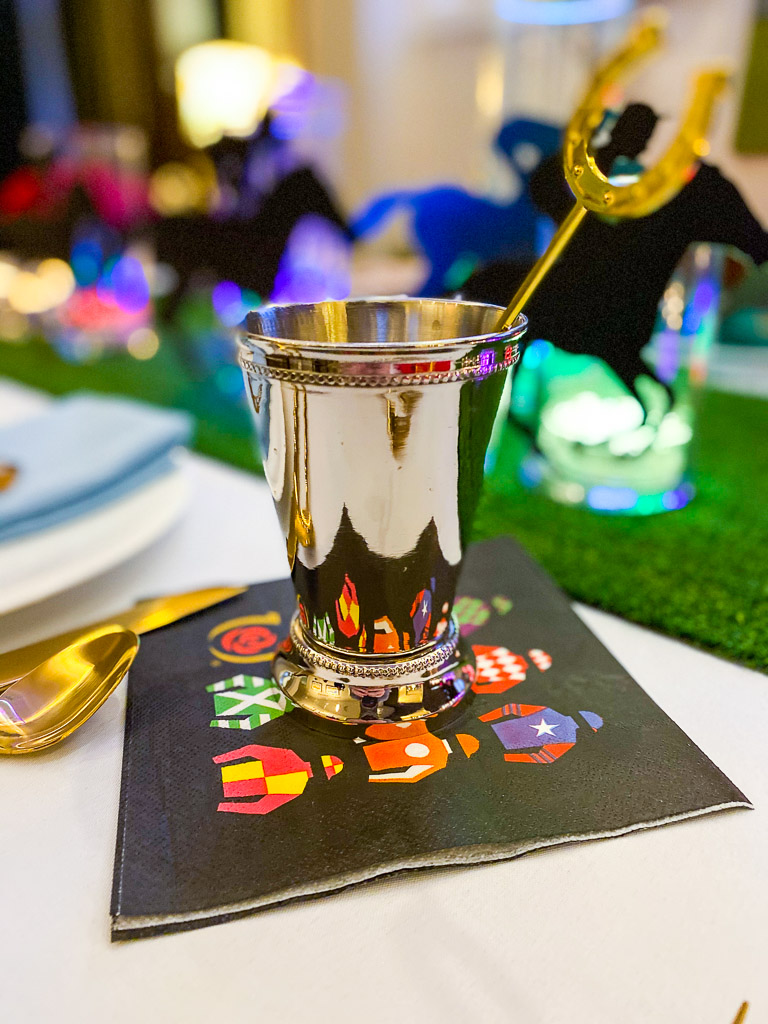 A silver cup is the most popular way to serve this cocktail. We found these adorable julep cups on Amazon. They are perfect to serve this julep.
One of the biggest keys to a great tasting julep Danielson stated, was to treat the mint with some respect when you bring it home. Don't just shove it in a refrigerator drawer, be a bit more thoughtful. He said you should "put an inch or so of cold water at the bottom of a cup and make sure the stems are sitting in the water." When you're ready to serve the cocktail, use an entire sprig of mint, which should have about six to seven leaves on it.
In addition, don't skimp on the ice. Which sounds odd, but here's the reason. "Historically, juleps were a sign of prosperity," Danielson noted. "Ice was a commodity, and so when you wanted to entertain or show people you were in society, you showed people you had ice. If you had crushed ice piled high in a glass, you were really doing well." I'm impressed!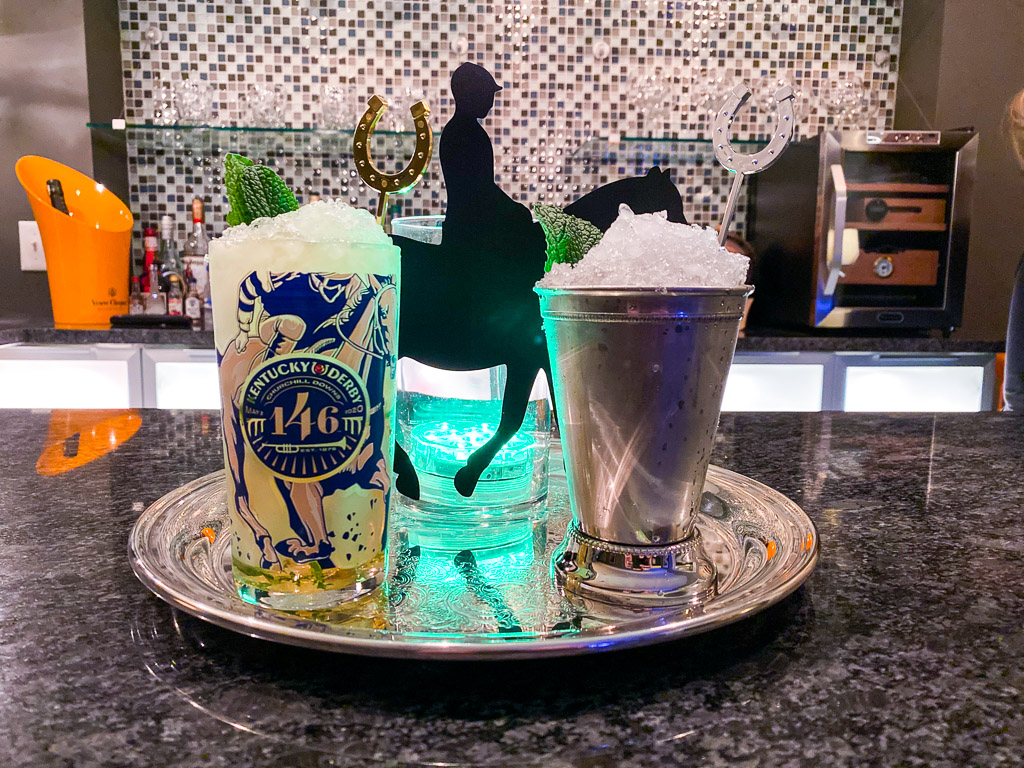 OFFICIAL KENTUCKY DERBY MINT JULEP RECIPE
Two ounces Woodford Reserve bourbon
One ounce mint simple syrup (learn how to make and infuse simple syrup below)
Sprig of fresh mint
Crushed ice
Pour Woodford Reserve and simple syrup over crushed ice. Stir with spoon. Garnish with a fresh sprig of mint.(Recipe courtesy: Huffington Post)
HOW TO MAKE INFUSED SIMPLE SYRUP:
1/2 cup granulated sugar
1/2 cup water
Three to four sprigs of mint (you can also use spices, herbs and fruit to infuse flavor)
Add the sugar and water to a small saucepan over medium heat. Stir until sugar is dissolved. Steep mint sprigs in the mixture for 20 to 30 minutes. Let cool, then pour into a glass jar and seal tightly with a lid. Simple syrup will keep in the refrigerator for about one month. (Recipe courtesy: Liquor.com)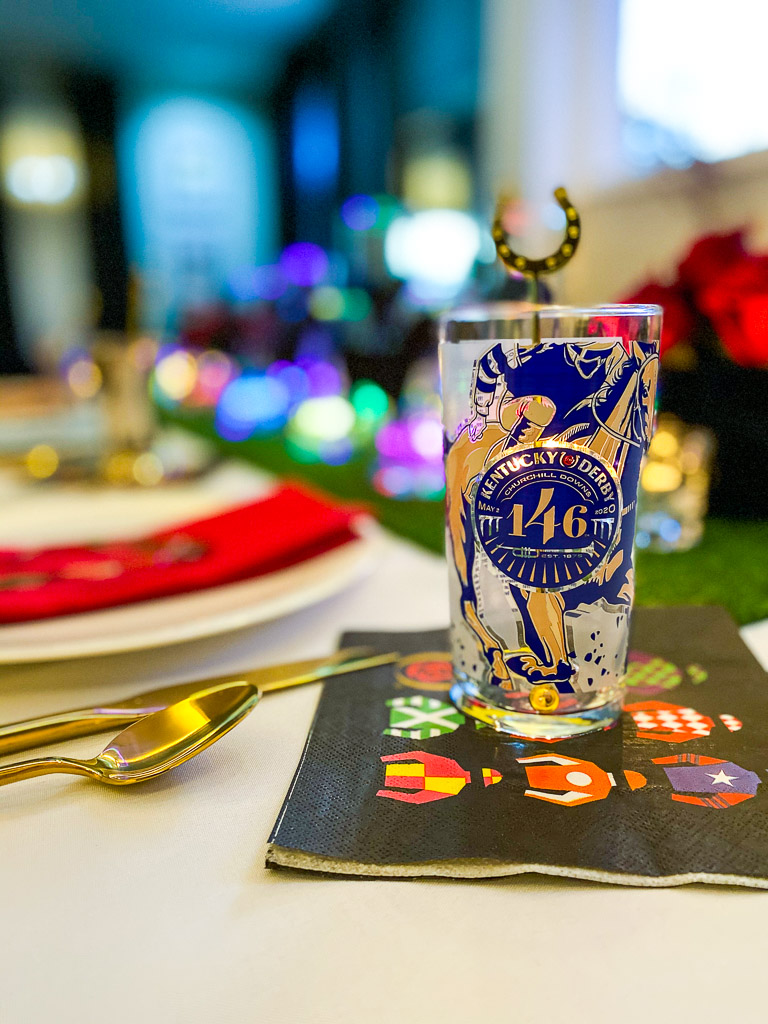 These official Kentucky Derby glasses are also adorable for serving this cocktail. This year's glasses are already available.
Did you try this idea? Share it on Instagram with the hashtag #makeeverydayanevent and tag @makeeverydayanevent! Looking for another drink option as you watch the Derby? Check out this bourbon-based cocktail whose origin traces back to Kentucky, the Old Fashioned.