THE BEST HOT CHOCOLATE STATION IDEAS THAT YOU WILL LOVE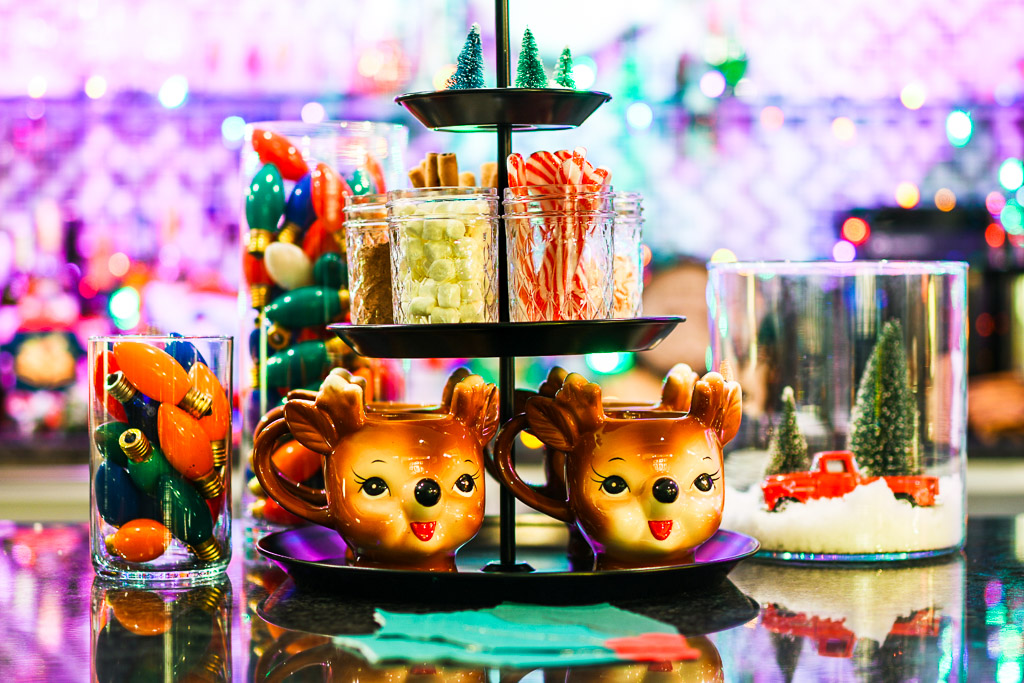 We've got the best hot chocolate station ideas that are perfect to help you create a cozy holiday scene, great for a party or evening at home!
Because 'tis the season … !
'Tis the season for curling up on the couch with your favorite blanket and pillow…
in your jammies and a comfy fleece.
Right by the Christmas tree, with all of its shiny lights sparkling …
And a big mug of hot chocolate in your hand.
Maybe you're even settled in to watch one of your favorite holiday movies …
which may or may not be (but likely is) on the Hallmark Channel. LOL.
I know you know the scene.
And I know you love it as much as I do!
It's just perfection!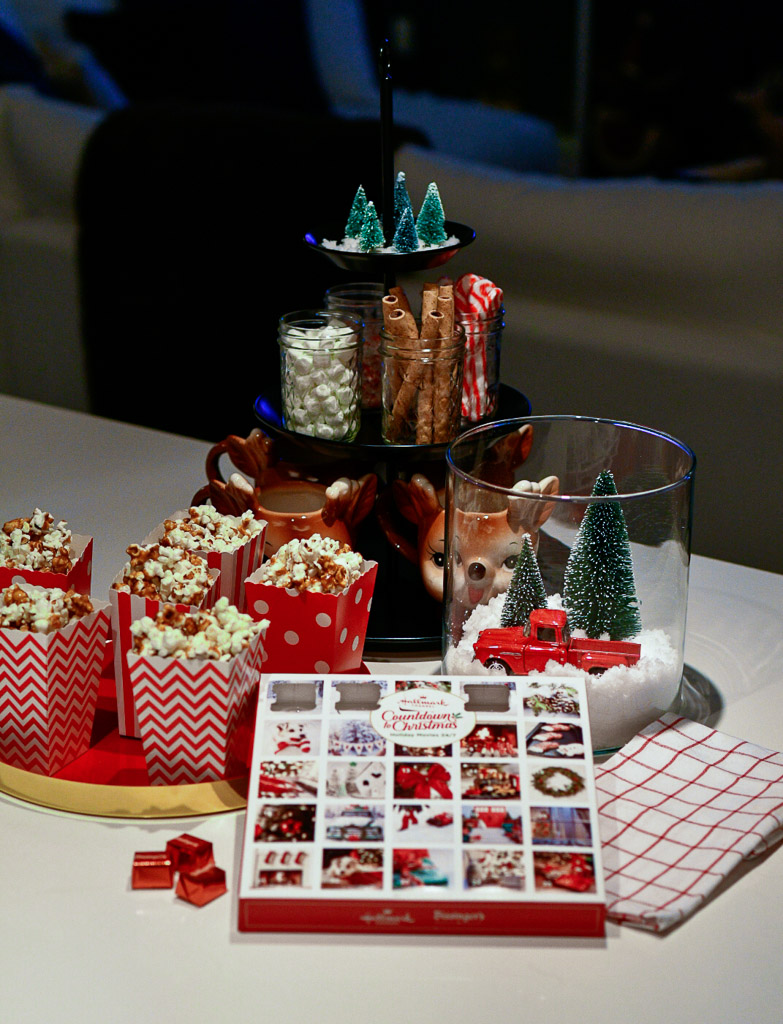 Why is this just the ultimate escape at this time of year?
Because during the holidays, we crave nostalgia.
And things like that mug of hot cocoa bring us back to our childhood.
It's like a warm hug.
Here are five great Christmas hot chocolate station ideas:
1. A TIERED TRAY IS ESSENTIAL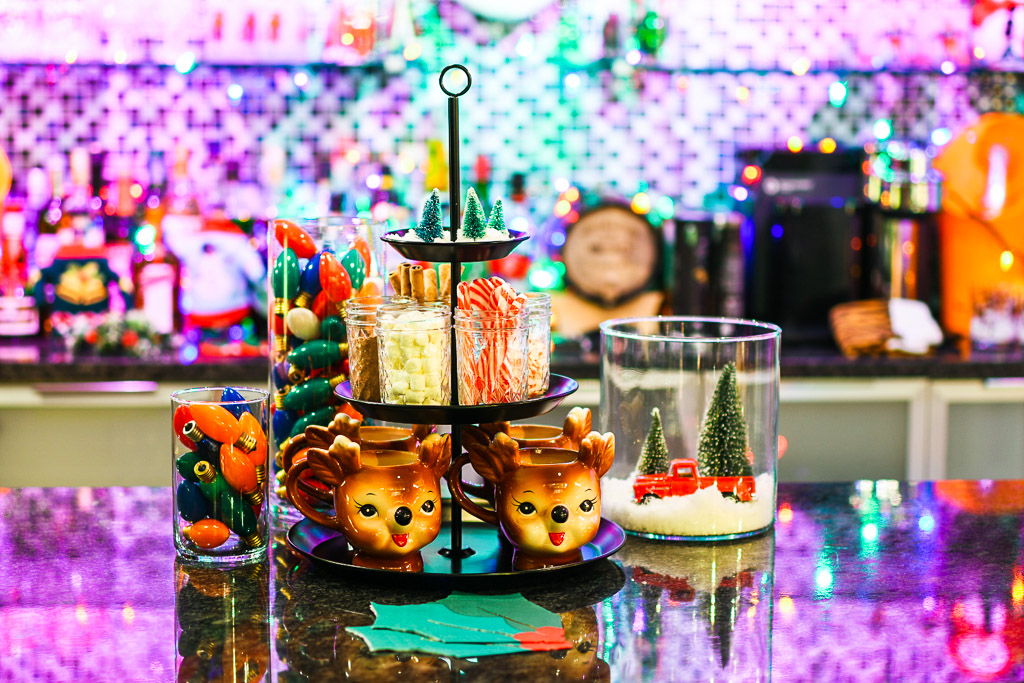 A tiered tray stand is essential for any coffee or hot chocolate station and is one of the best hot chocolate stand ideas.
It is such a space saver and allows you to organize all of the cocoas, cups and add-ins you want to have on hand. A three tiered black tray is simply perfect.
Find a sideboard, console table or bar cart within your home to place and curate your DIY hot chocolate station.
There are a variety of warm beverage makers (like a Keurig) that make the logistics of doing this super easy!
We actually reviewed our very own Keurig a while back and it's perfect for a hot chocolate stand.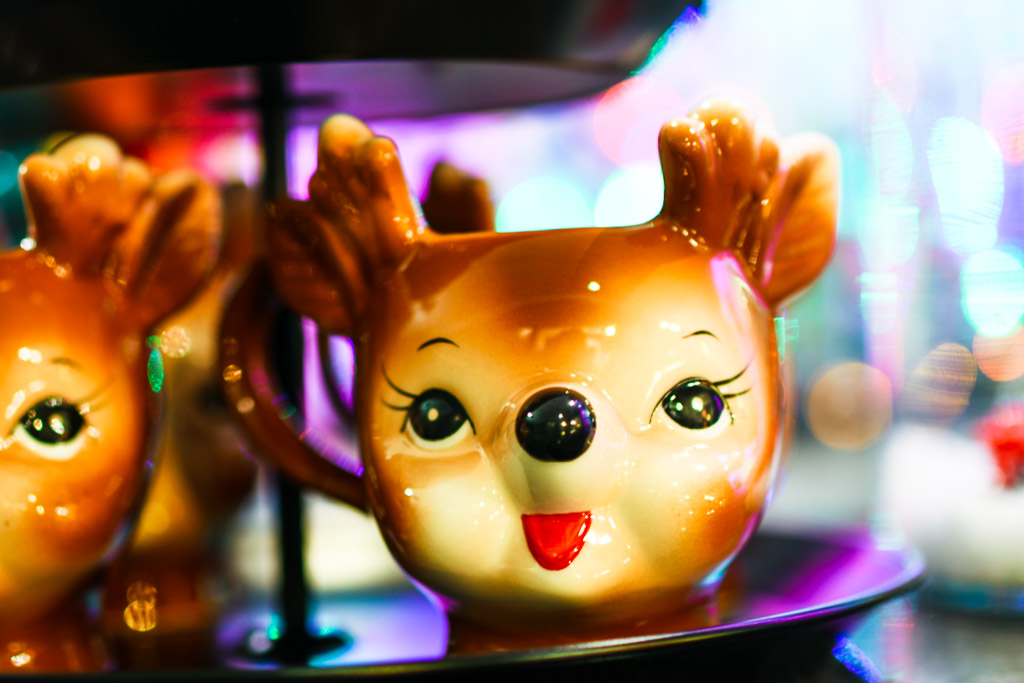 2. FIND OR MAKE SOME ADORABLE CHRISTMAS MUGS
You can't have a hot cocoa station for the holidays without some darling Christmas mugs.
There are lots of cute ones to purchase or you can craft some adorable options.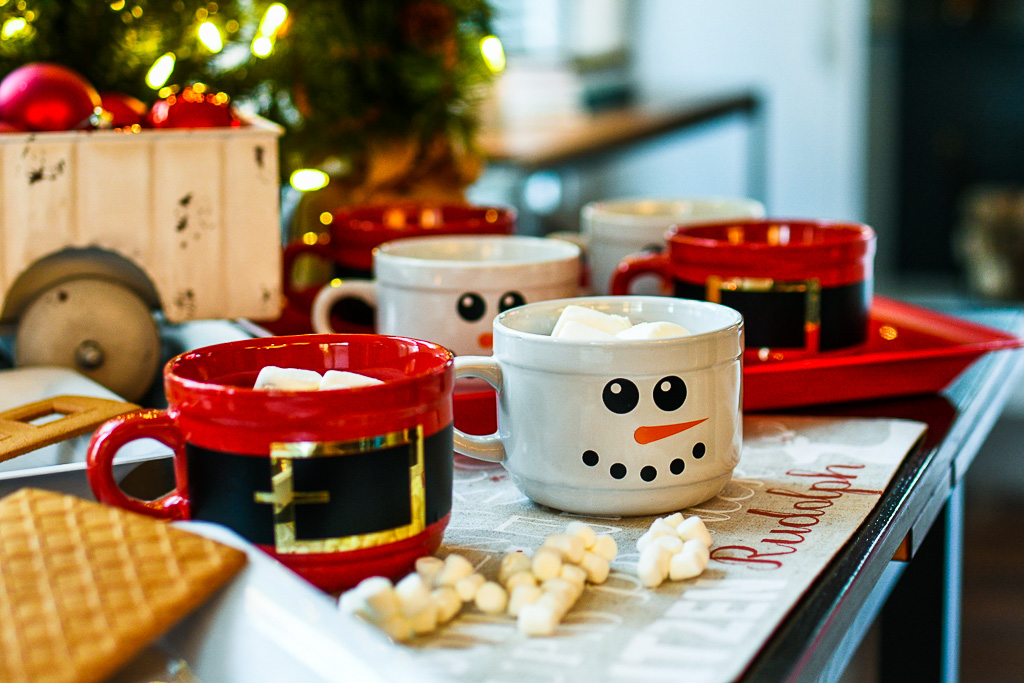 You might even already own some coffee cups or mugs that have been passed down from generation to generation.
I personally love the sentiment and memories of the latter option.
No one can resist the coziness of sipping a delightful mug of hot chocolate in a darling mug, while surrounded by the warmth of the holiday decor!
The allure of the coziness is undeniable!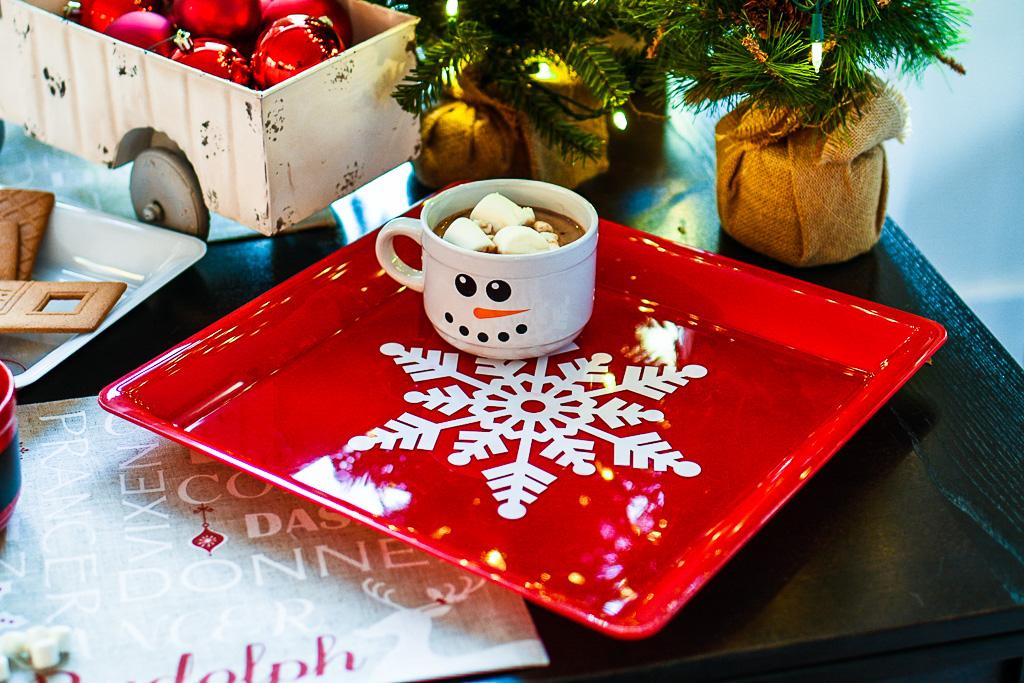 3. MASON JARS ARE PERFECT FOR STORAGE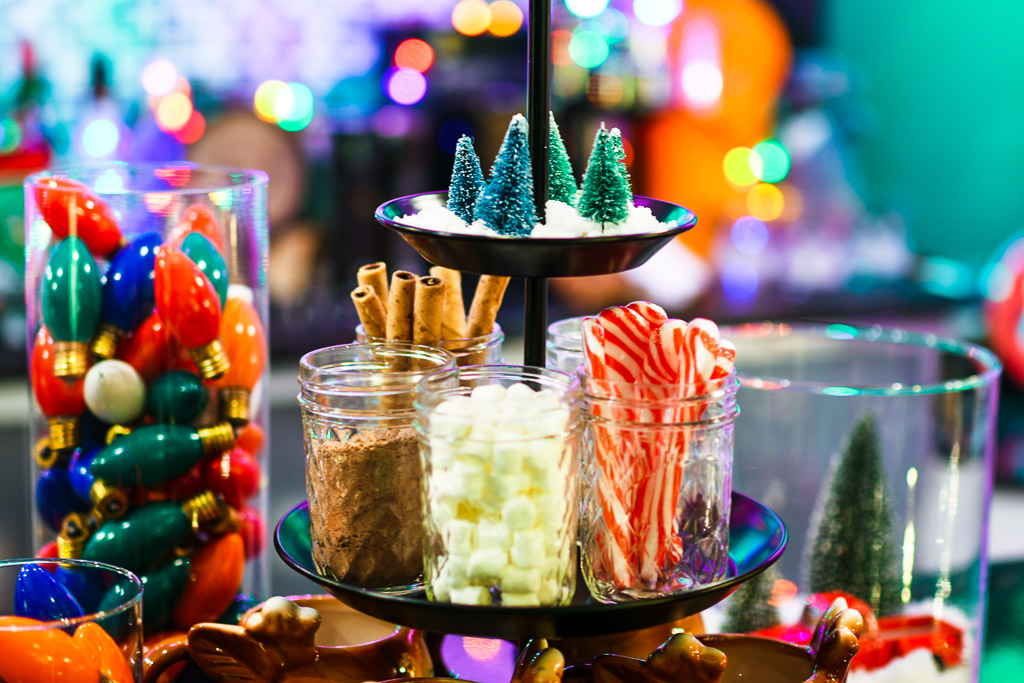 I love the thought of setting up a hot chocolate station for the entire holiday season, not just a day or two!
Because why not extend the celebration if you are going to all this trouble!
These mason jars are the perfect way hold and store all of your hot cocoa toppings. Some of my favorite Christmas hot cocoa bar additions include:
Marshmallows
Crushed Peppermint Candies
Toffee Bits
Candy Canes
Peppermint Spoons
Pirouette Cookies
You can use the jar's lids to help keep the hot chocolate toppings fresh throughout the entire holiday season.
4. THINK OUTSIDE THE MUG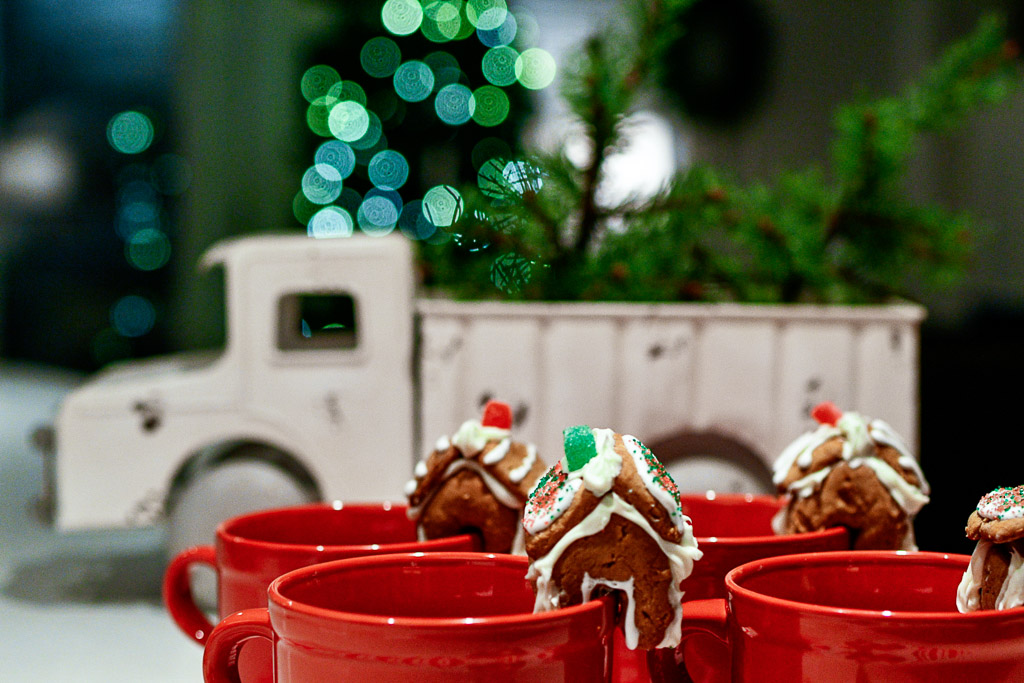 In addition, I LOVE these mini-gingerbread houses, which are perfect to place on the side of any mug of cocoa … seriously cute!
5. ADD SOME CUTE HOT CHOCOLATE BAR DÉCOR INTO THE SCENE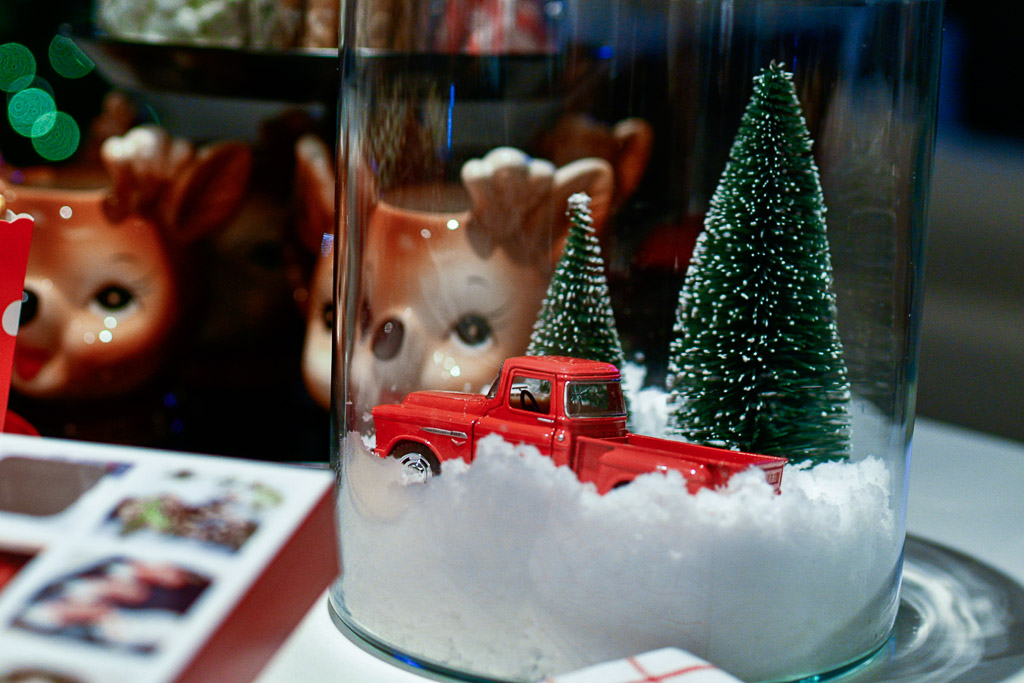 One of my favorite (and easiest) decor items I love to "sprinkle" around a DIY hot chocolate station is instant fake snow.
It's available on Amazon (and it even comes with an adorable shovel).
You simply mix the snow powder with water.
It's a super simple way to add touch of the holidays.
These small bottle brush trees and toy antique trucks are perfect to place on top of the fake snow.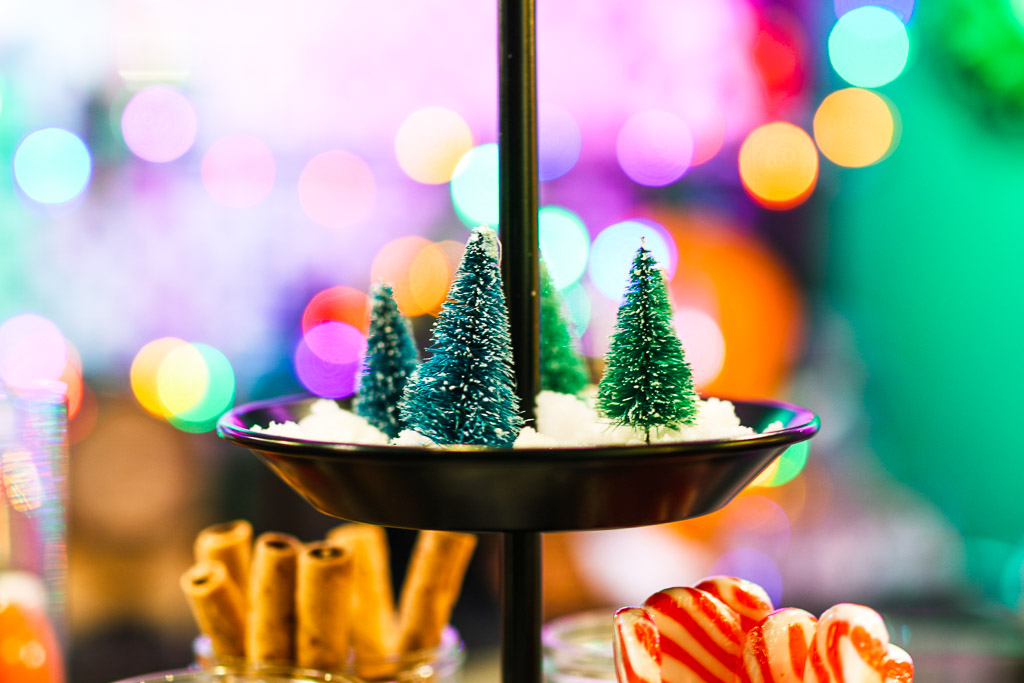 The scene they set is straight out of a Hallmark movie.
And if you're looking for something to munch on, while you settle in to watch that Hallmark movie, this caramel popcorn recipe can't be beat.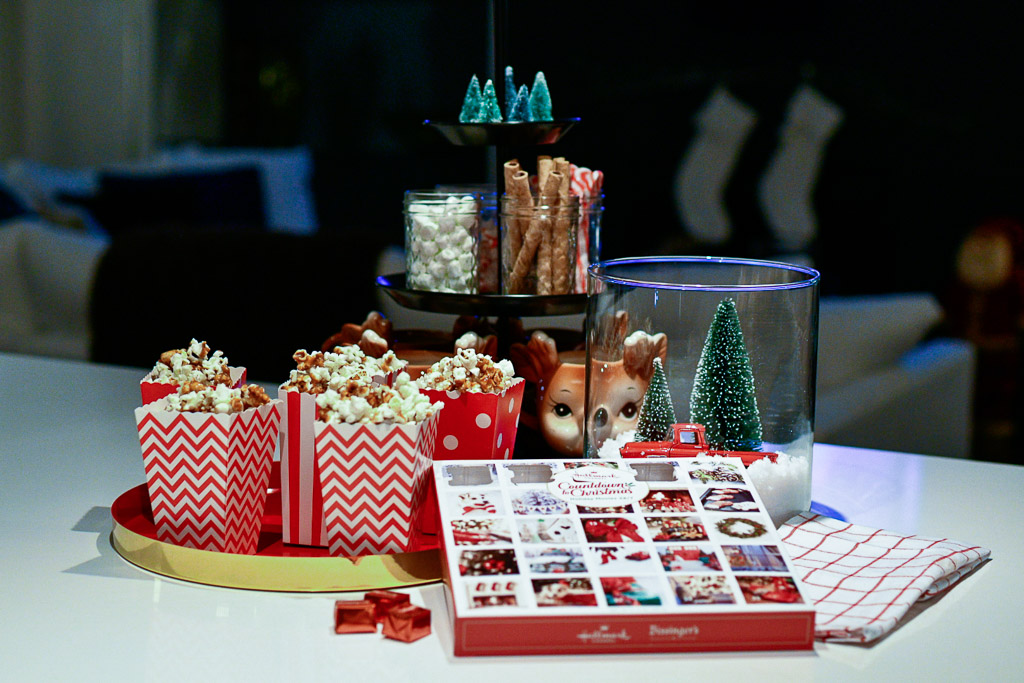 Looking for other great DIY Christmas ideas? You'll find lots of great inspiration in these posts:
This Cocktail is a Great Idea for Your Ugly Christmas Sweater Party
An Easy Adorable Christmas Dessert That Will Have You Singing "Let it Snow!"
Cue the Coziness! These Yarn Christmas Trees Add Warmth
My Favorite Christmas Cookie — So Cute! So Tasty!
Did you utilize any of these hot chocolate station ideas?
Share them on Instagram with the hashtag #makeeverydayanevent and tag @makeeverydayanevent.
If you have any questions or suggestions, contact us or leave a comment!
Follow us on social media! You can find us on Instagram, Pinterest, and Facebook.