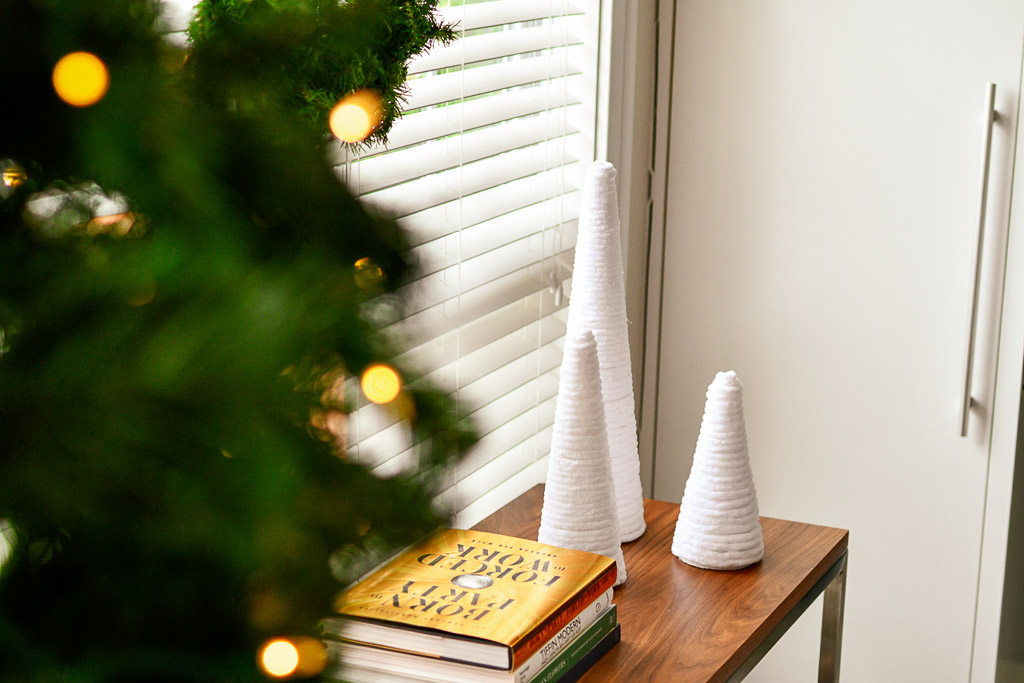 We show you how to make yarn Christmas trees that are both adorable and easy! You'll create this easy Christmas craft in three simple steps!
This year, I'm all about cozy holiday décor in our family room.
And this yarn Christmas tree craft, brings all the coziness!
Rich textures and warm ivory tones that just make you want to curl up on the couch with a cup of coffee or hot cocoa.
Cue the Christmas movies and just settle in.
These DIY cone Christmas trees add to that hygge vibe.
And they were so easy to make.
They're elegant and understated, which I love!
HERE'S HOW TO MAKE YARN CHRISTMAS TREES IN THREE EASY STEPS: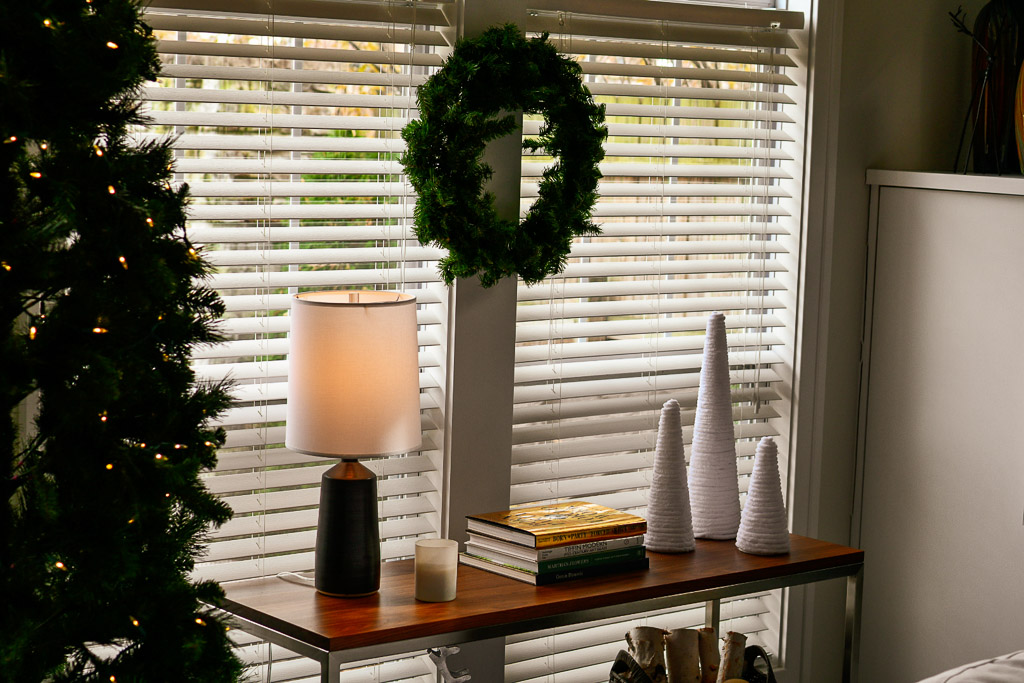 Posts on Make Every Day an Event may contain affiliate links which means we may earn a small commission on purchases at no extra cost to you. Please read our full disclosure here.
HERE ARE THE MATERIALS YOU NEED:
Styrofoam cones (I like using three different sizes)
Chunky Chenille Yarn
Sharp scissors
Hot glue gun
Glue sticks
Pom poms for embellishment (optional)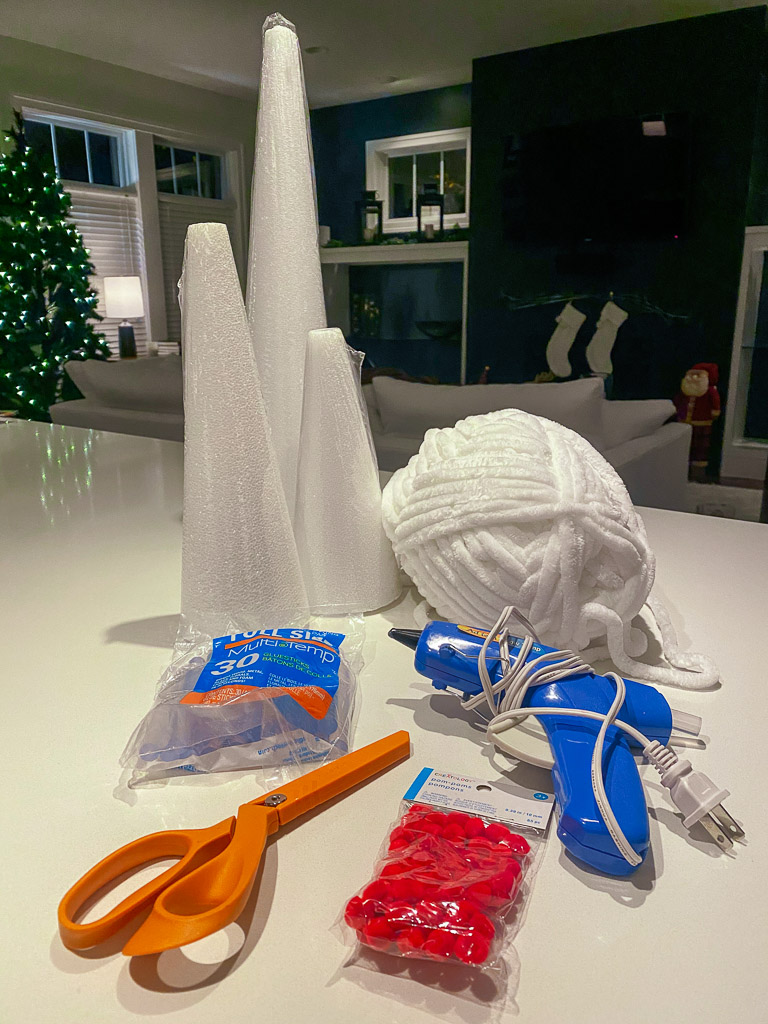 LET'S BEGIN …
Begin by securing your chosen yarn at the base of the styrofoam cone with a few dots of hot glue.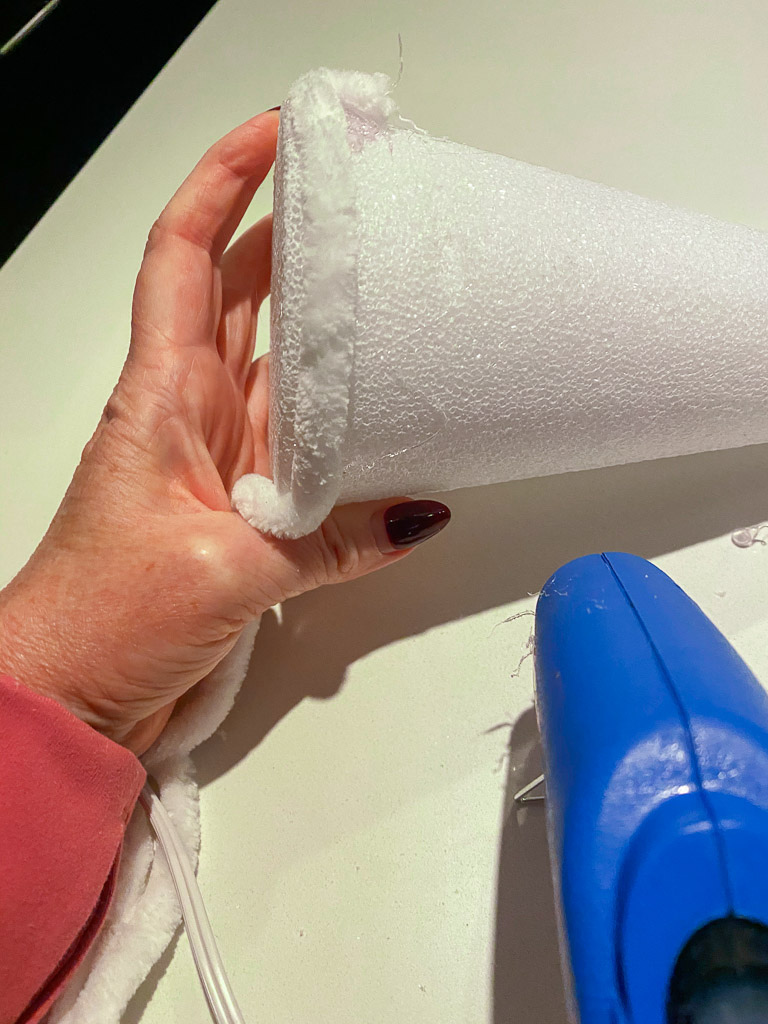 There are two keys to this project.
The first is to keep the yarn straight, since the lines are a big visual feature of the end product.
This make the first few rows of yarn super important, since they set the foundation for you to follow for all of the subsequent rows.
The second is to not have any gaps in between the rows.
If they aren't tight, the styrofoam will show through.
Your trees will rapidly stray from the elegant look you are trying to achieve.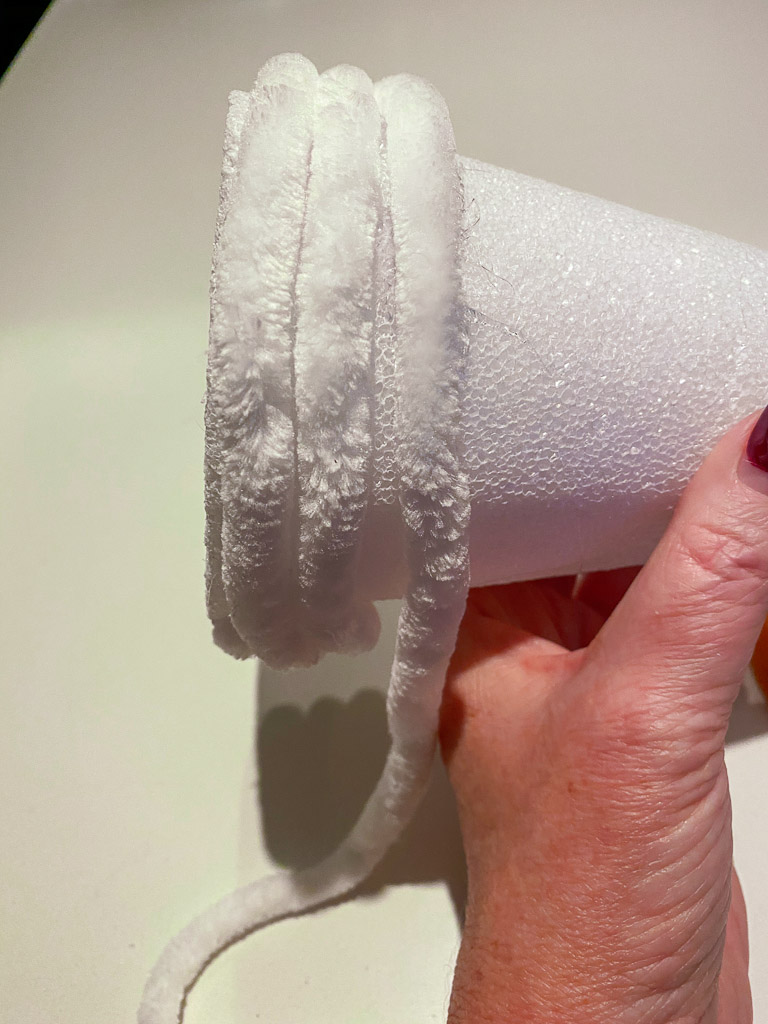 2. REPEAT THE COILING AND THE GLUEING OF THE YARN AS YOU MAKE YOUR WAY UP THE CONE.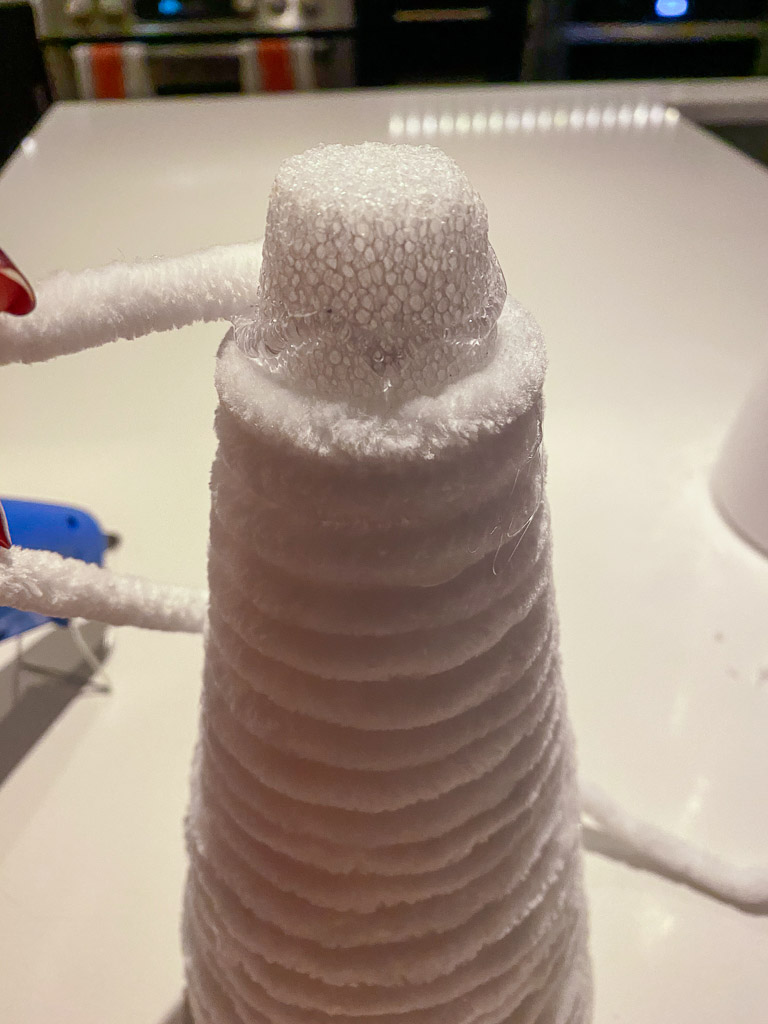 3. WHEN YOU GET TO THE VERY TOP OF THE CONE, COIL THE YARN AROUND THE TOP A FEW TIMES, SECURING IT WITH HOT GLUE.
Next, snip the excess yarn with a pair of sharp scissors.
Tuck the tail of the yarn into the coil and secure with hot glue.
Repeat the entire process for as many trees as you'd like in your display!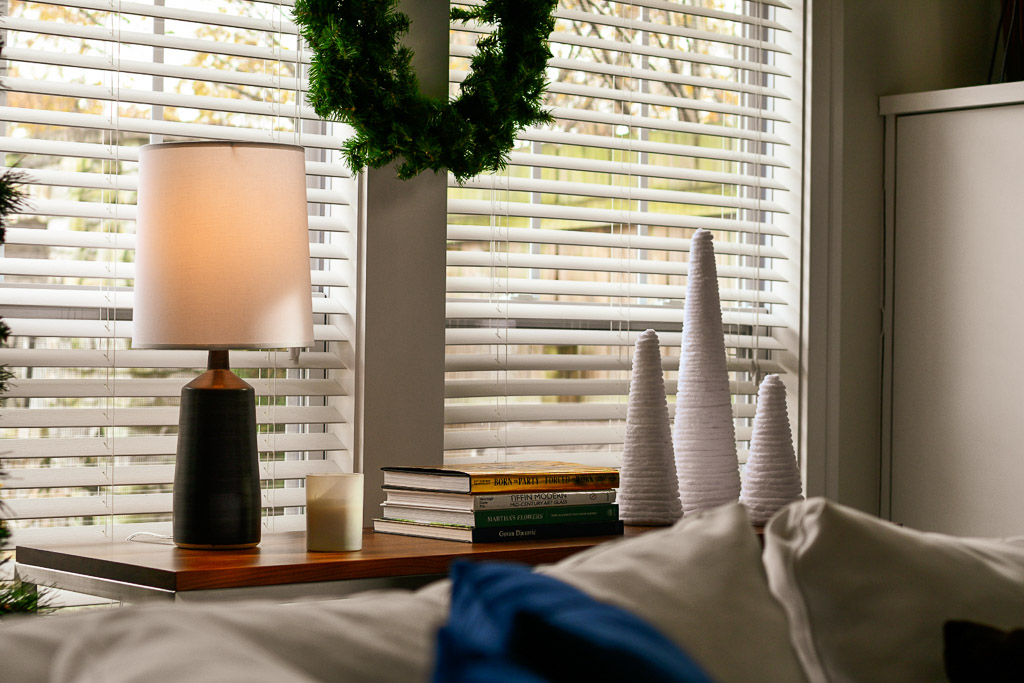 If you prefer a more glitzy, embellished look for these easy to make yarn Christmas trees, you can add pom poms, miniature ornaments, sequins … the possibilities are endless.
Want more great holiday ideas to Make Every Day an Event? To discover more great ways to get in the seasonal spirit, check out:
The Perfect Libation for Your Ugly Christmas Sweater Party
Six Easy Ways to Set a Darling Christmas Tablescape
Adorable and Easy Christmas Dessert Ideas
Did you try this idea? Share it on Instagram with the hashtag #makeeverydayanevent and tag @makeeverydayanevent.
If you have any questions or suggestions, contact us or leave a comment!
Follow us on social media! You can find us on Instagram, Pinterest, and Facebook.