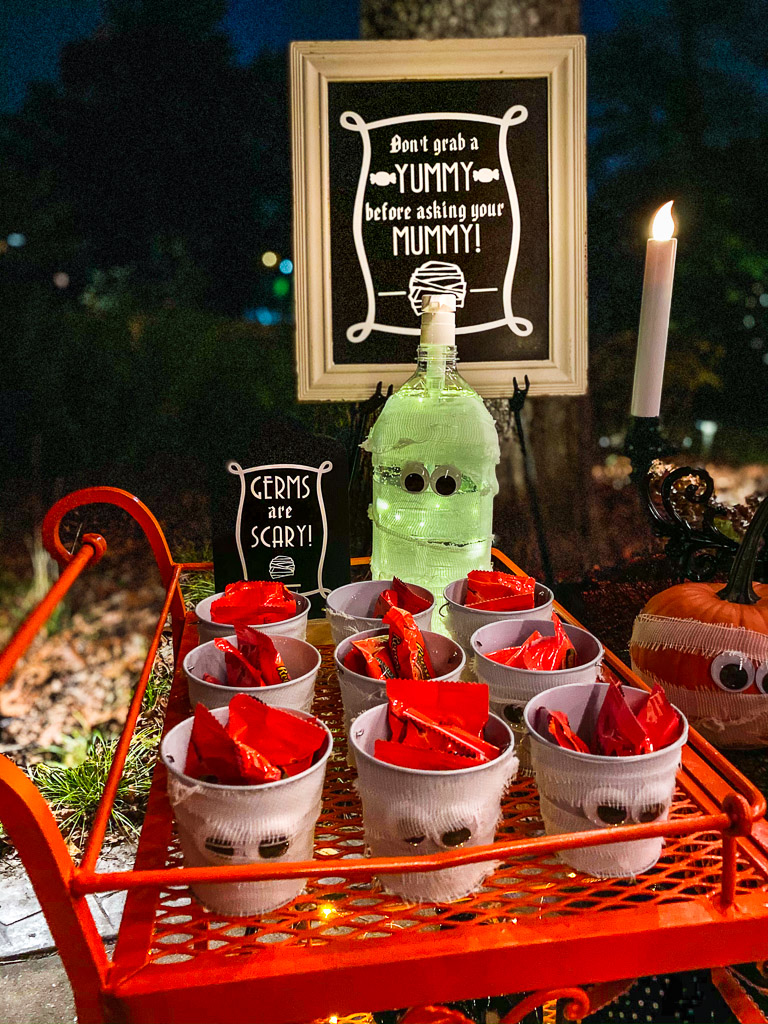 These adorable mummy mini treat buckets are so cute and so easy to make!
They are perfect as a party favor, on a grab table, or as a place card on a spooktacular Halloween table.
I'll show you how I made them in a few, simple steps.
All you need are a few simple supplies.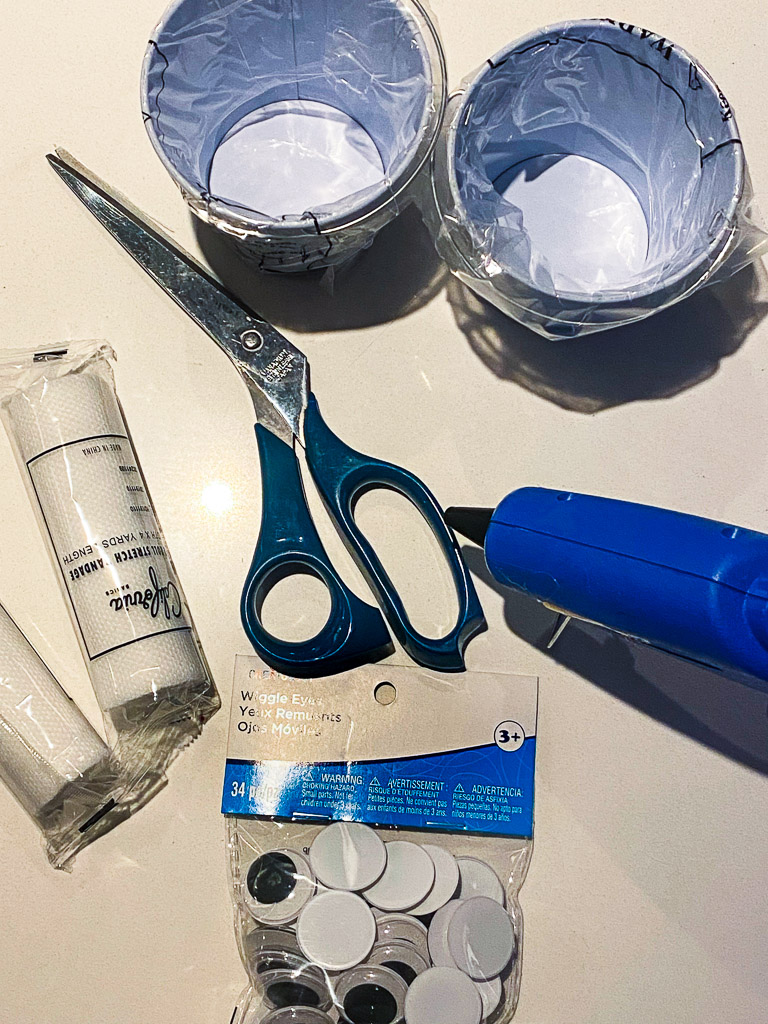 Posts on Make Every Day an Event may contain affiliate links which means we may earn a small commission on purchases at no extra cost to you. Please read our full disclosure here.
SUPPLIES NEEDED FOR THIS PROJECT:
Scissors
Halloween Candy to stuff the bucket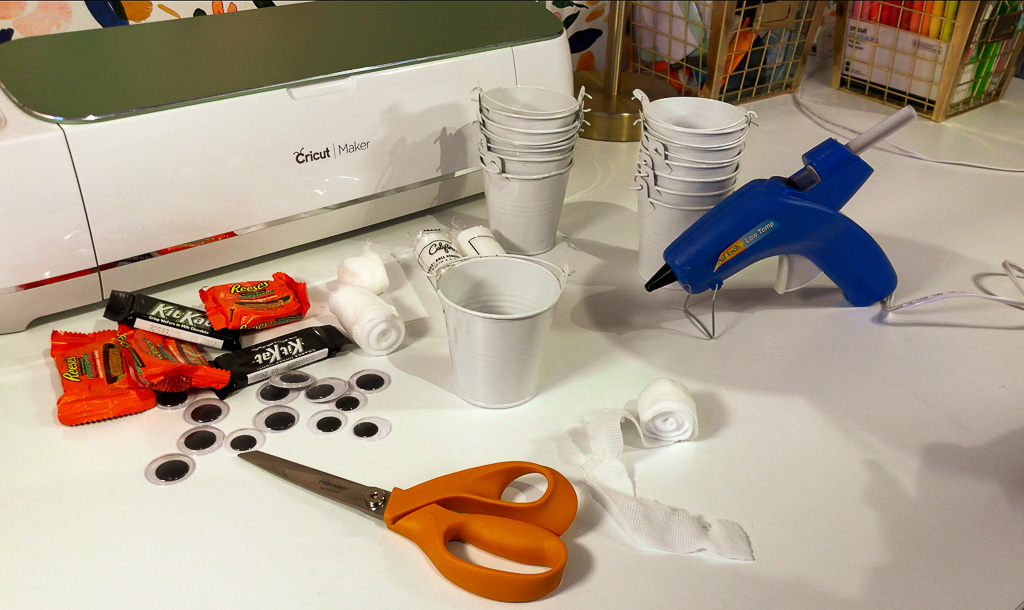 Start by using hot glue to affix two wiggly eyes to each bucket
2. After that is completed, you're going to attach the gauze.
Depending on the width of the gauze you have, you may need to cut it in half or quarters.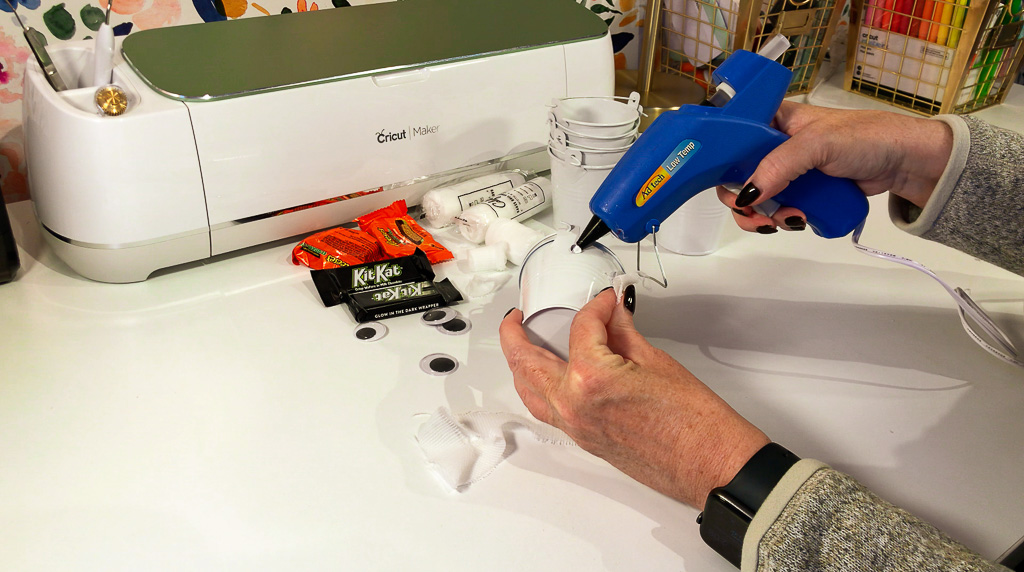 3. Place a drop of hot glue on the side of the bucket.
Affix the gauze to the hot glue.
Be careful, the glue is (obviously) hot and the metal bucket can make it even hotter.
I use the tip of the hot glue gun to tamp down the gauze to the bucket.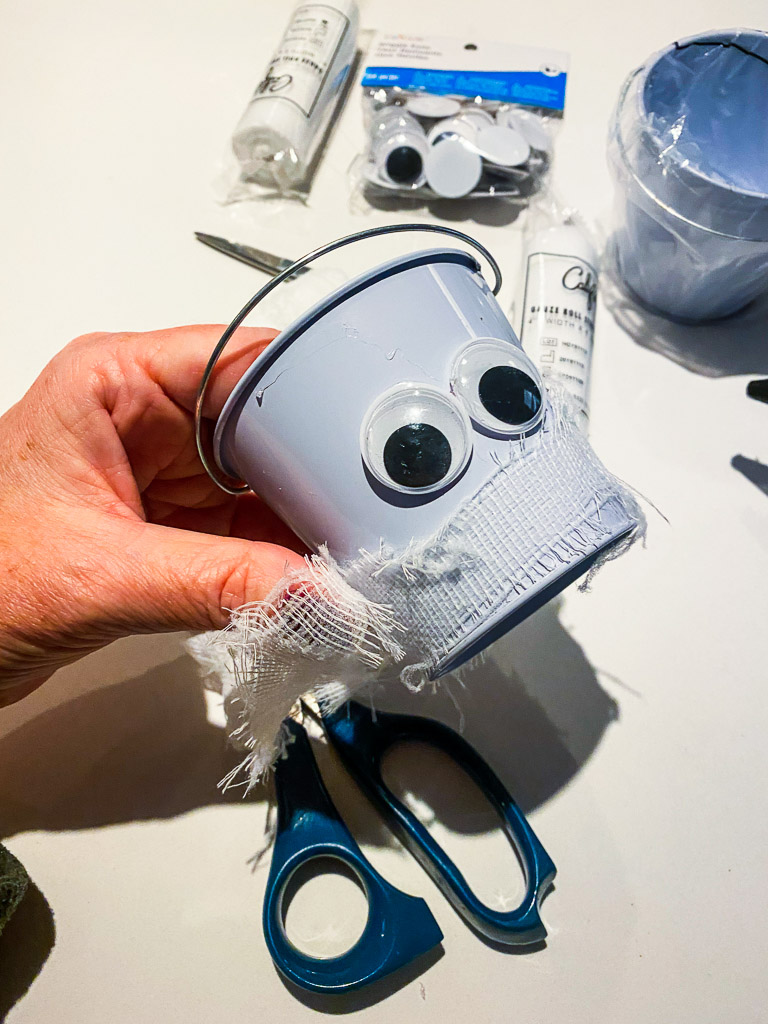 4. Wind the gauze around the bucket. It doesn't have to be perfect and there really isn't any rhyme or reason. It's a mummy! So if it looks a little bit messy … that's okay!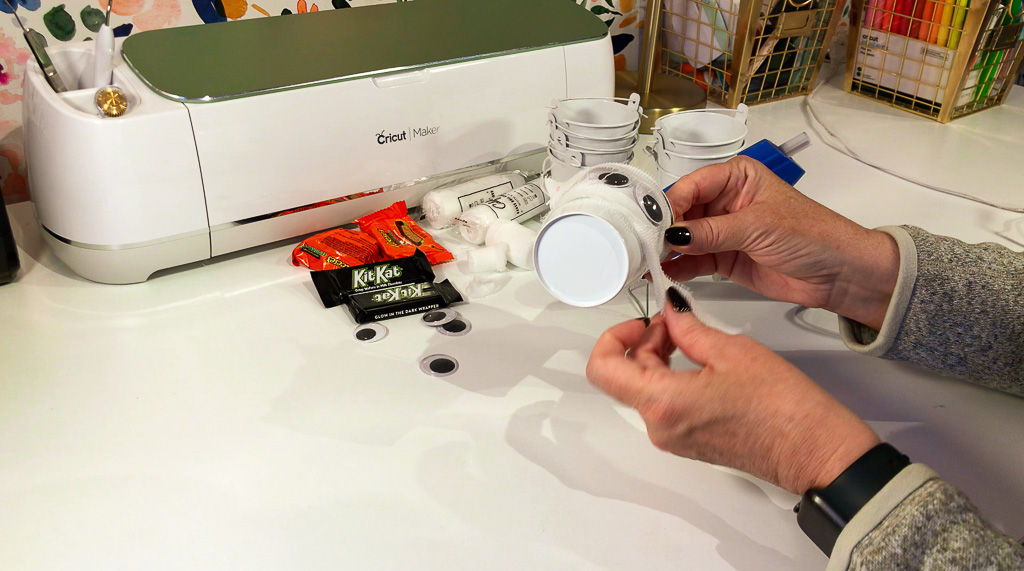 5. When you've finished winding the gauze around the bucket, add another drop of hot glue to secure the gauze. Trim any excess gauze that you may have.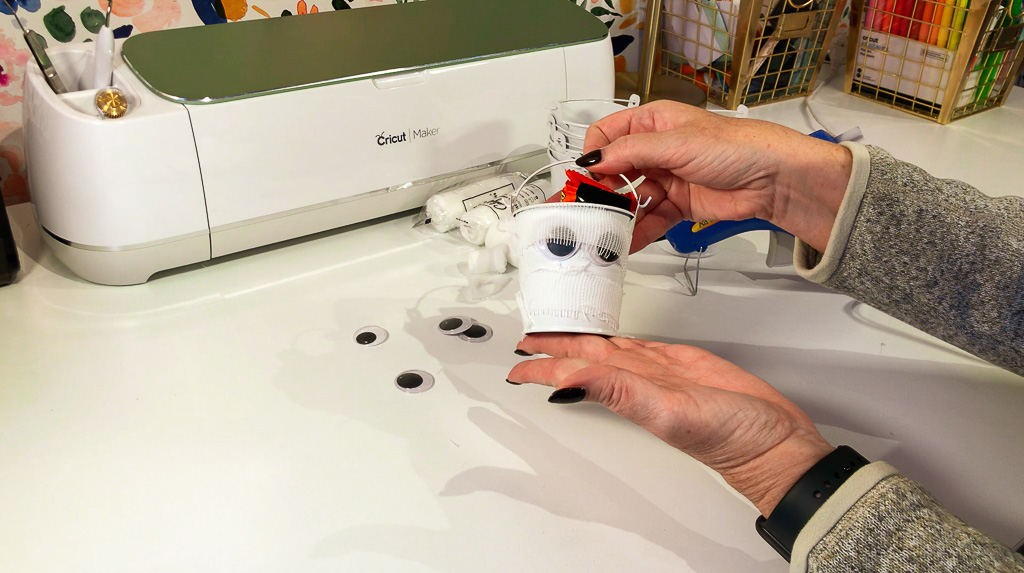 That's it! You're finished. Now stuff the bucket with your favorite Halloween candy.
I have always been partial to Reese's Peanut Butter cups.
And Matt love Kit Kats! So that's what we are giving out this year!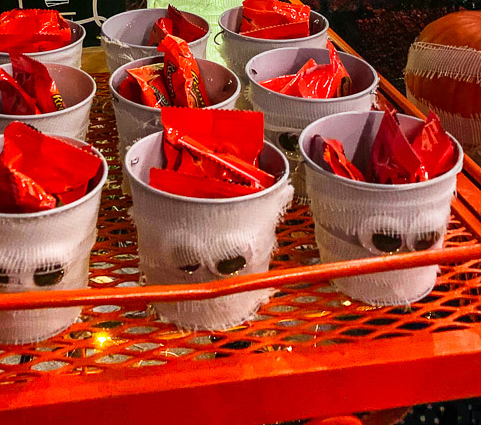 This Halloween treat bucket how-to is just one of many clever Halloween ideas we're sharing.
To discover more great ways to get in the seasonal spirit, check out:

Modern, Red and White Halloween Table Decorations

Easy Halloween Treats that Are Adorable and Fun!
Did you try this idea? Share it on Instagram with the hashtag #makeeverydayanevent and tag @makeeverydayanevent.
If you have any questions or suggestions, contact us or leave a comment!
Follow us on social media! You can find us on Instagram, Pinterest, and Facebook.