THESE DIY GOLD NAPKIN RINGS ARE A GORGEOUS AND EASY NAPKIN RING CRAFT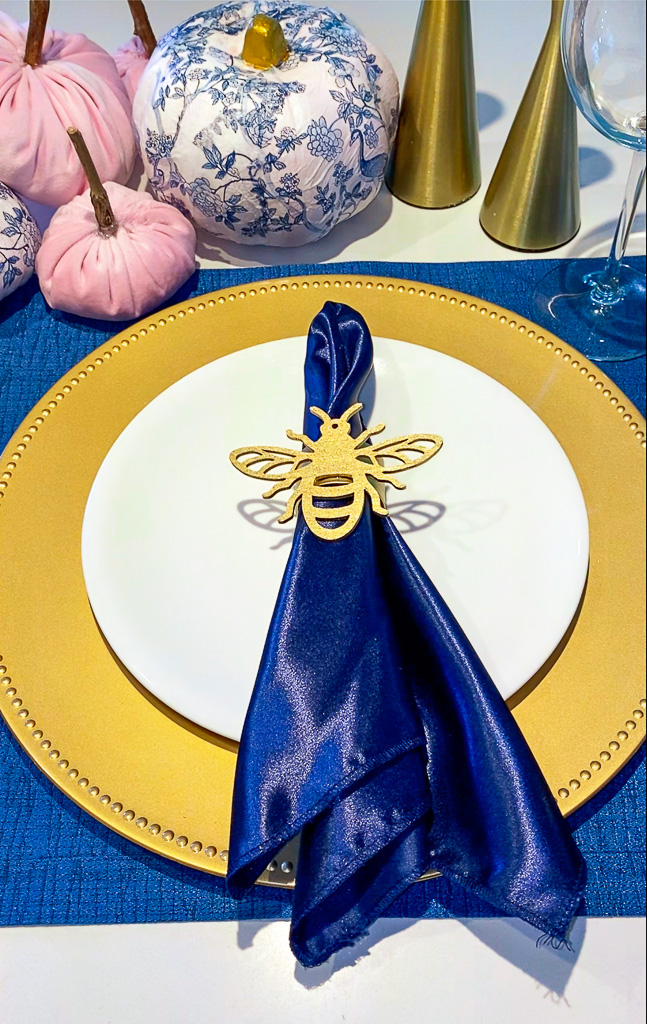 These DIY gold napkin rings are one of the best and easiest crafts I've come across.
You won't believe how simple it is to make these easy DIY napkin rings.
The elegance and sophistication they bring to your table is undeniable.
But the price tag of this napkin ring idea is almost as unbelievable.
For just a few dollars, I transformed these Dollar Tree DIY napkin rings in just a few simple steps.
Keep reading to see just how easy this napkin ring idea craft was to make!
Posts on Make Every Day an Event may contain affiliate links which means we may earn a small commission on purchases at no extra cost to you. Please read our full disclosure here.
FIRST YOU NEED A FEW SUPPLIES:
Plastic Napkin Rings (I got mine at Dollar Tree but you can also order them online)
Rustoleum Metallic Finish Spray Paint in Gold
Unfinished wood slices
I used bees, snowflakes and maple leaves so I would have beautiful gold napkin rings for every season of the year.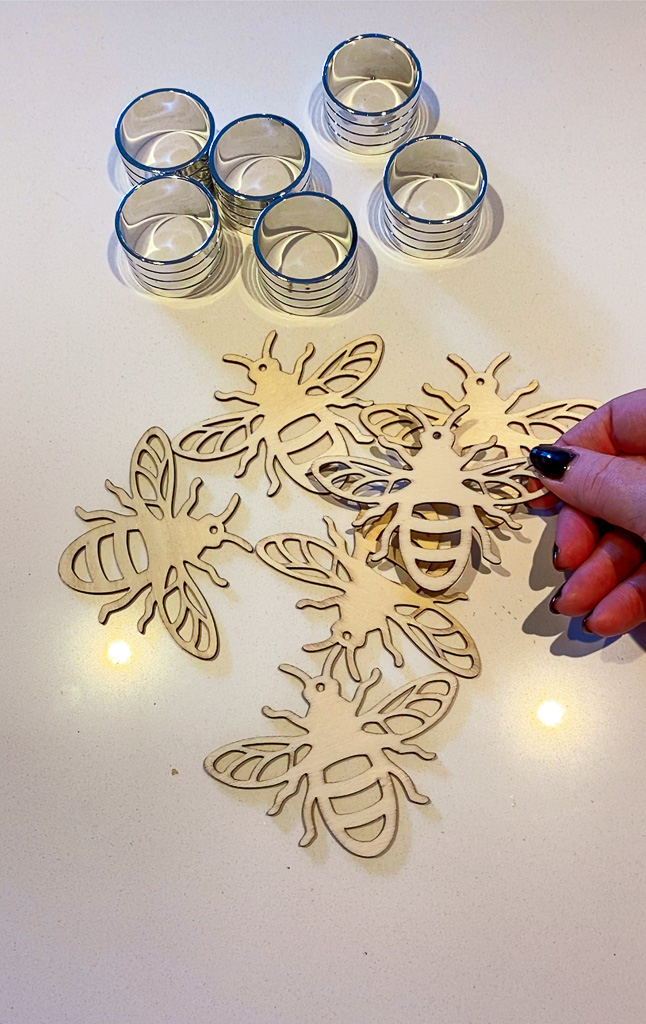 How cute are these bees? They will go perfectly with my DIY cachepots on our summer tabletop!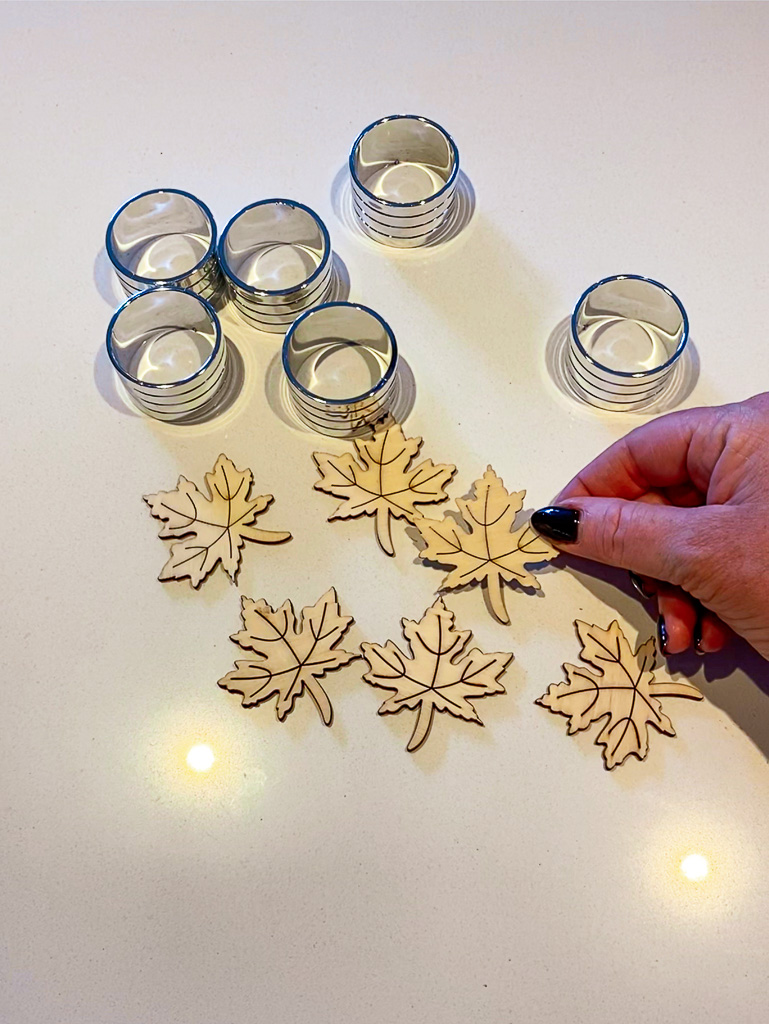 These maple leaves are the perfect answer to how to make napkin rings for Thanksgiving.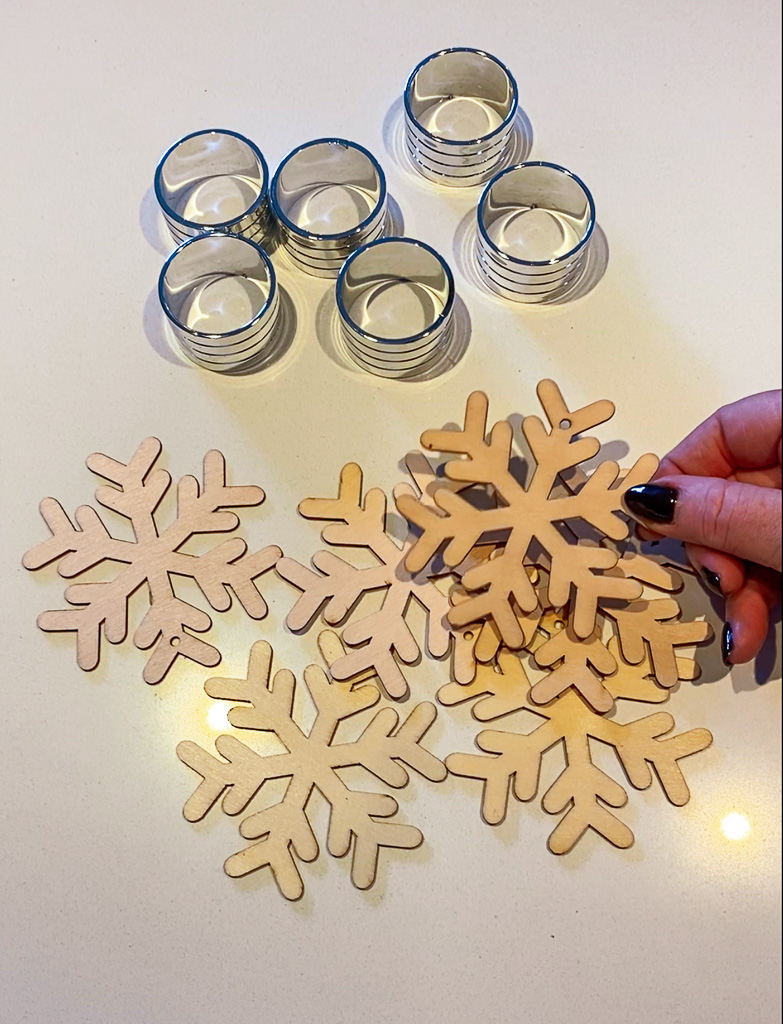 Snowflake cutouts will be perfect for my holiday tablescapes!
HOW TO MAKE DIY GOLD NAPKIN RINGS
First, Matt placed the napkin rings through a tube so they were easier to spray.
Next, he utilized his favorite Rustoleum spray paint gun to ensure an even coat of gold paint.
He loves this tool and uses almost every time he spray paints anything.
It works fantastically!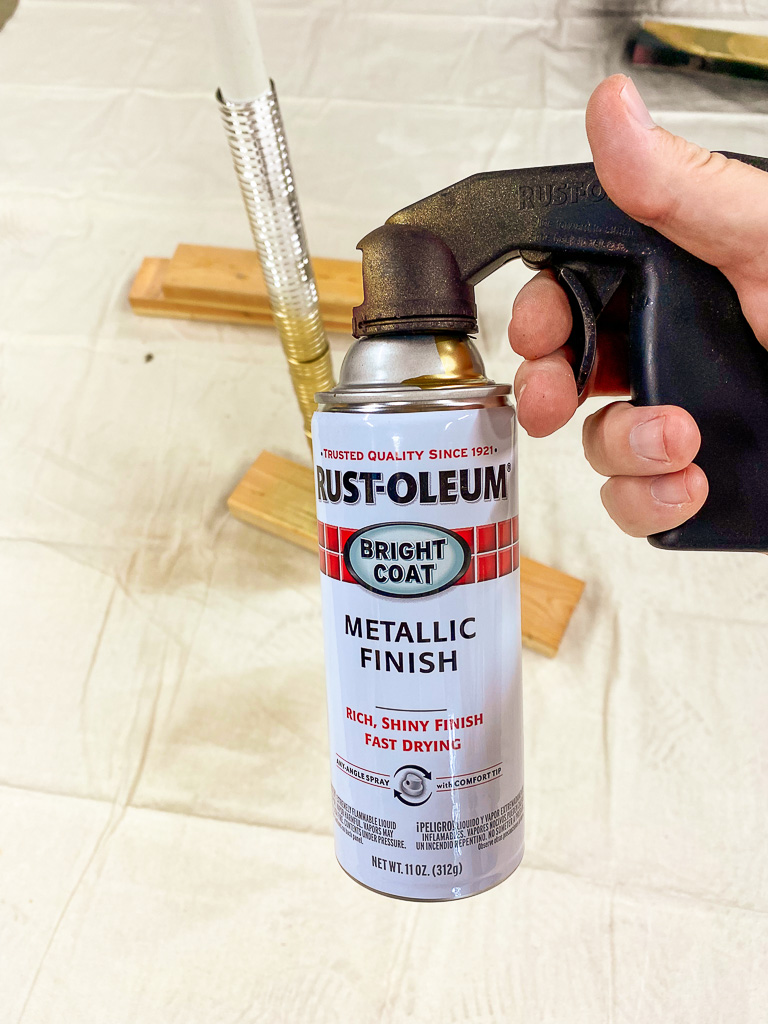 You'll probably want to apply two light coats of paint to ensure even coverage.
Again, the gun attached to the can of spray paint makes it really easy to do!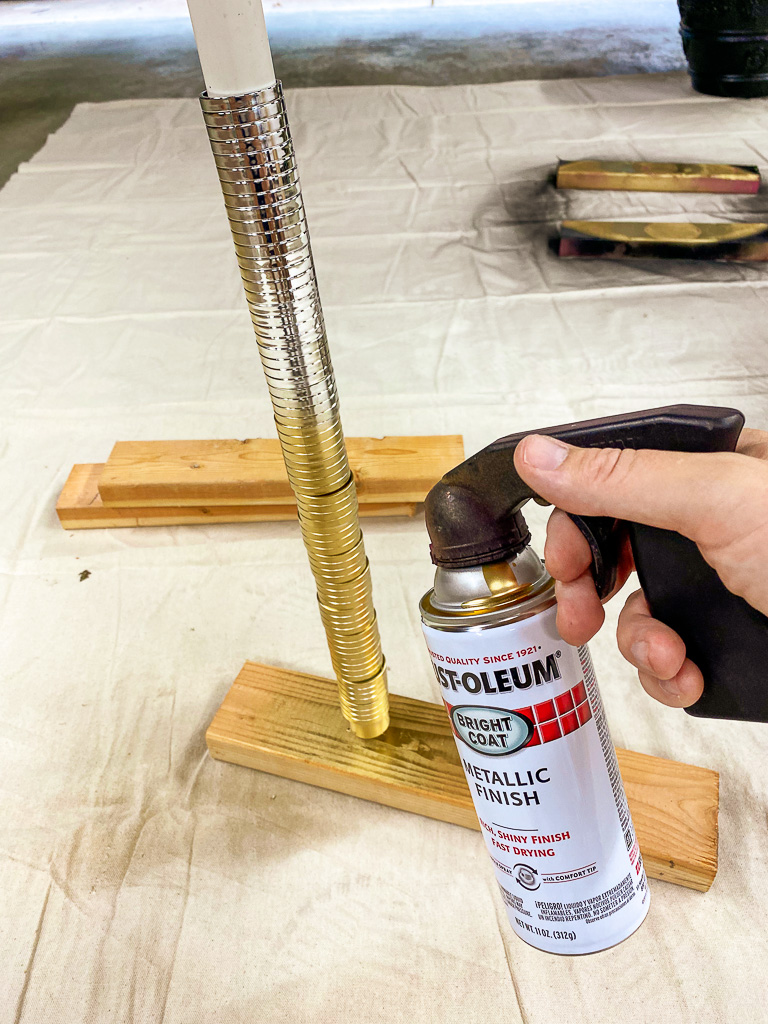 Similar to the napkin rings, you'll want to apply a thin, even coat of paint to the wood slices.
And you'll want to cover both sides.
Next, let the first coat dry thoroughly before flipping each piece over.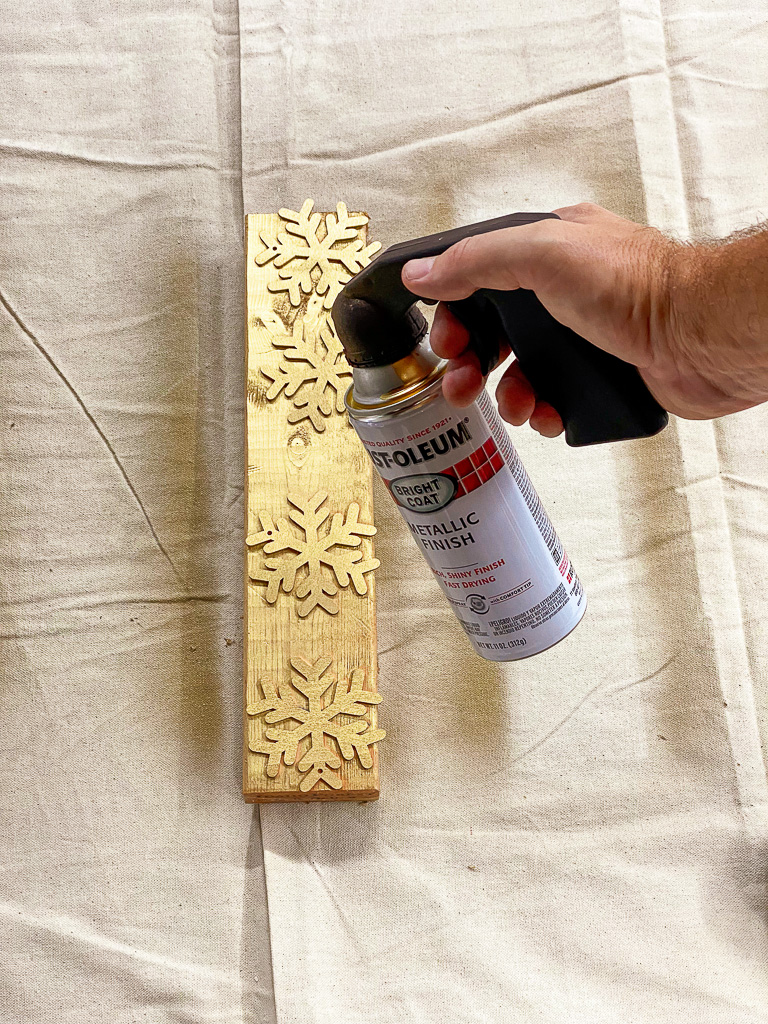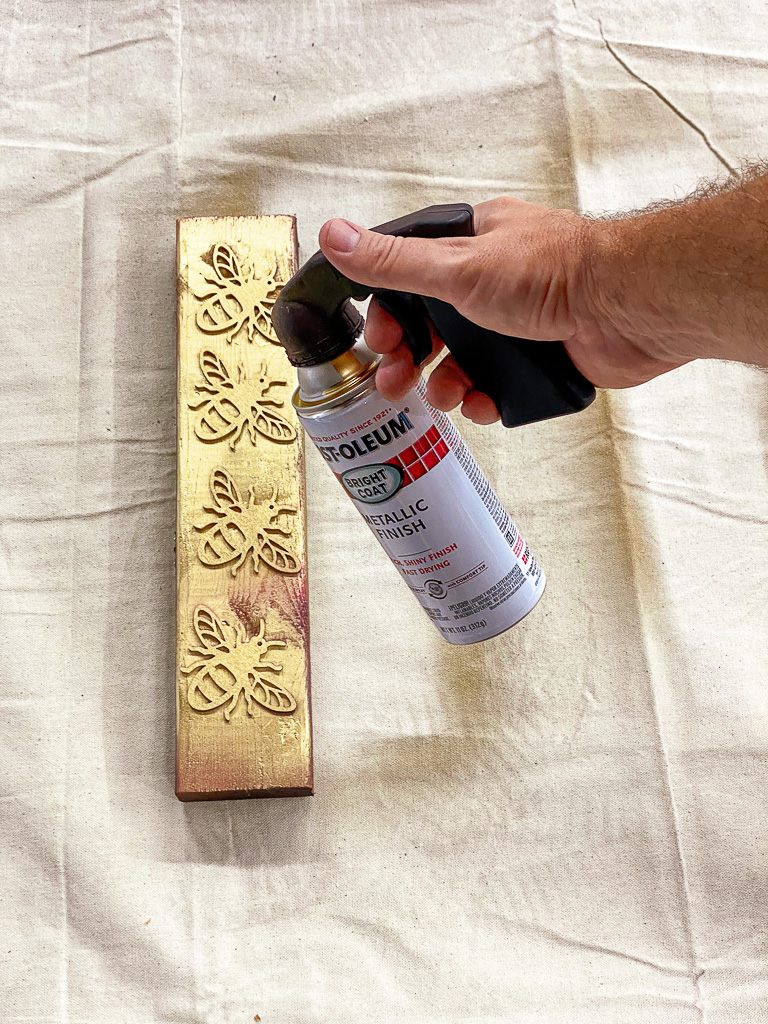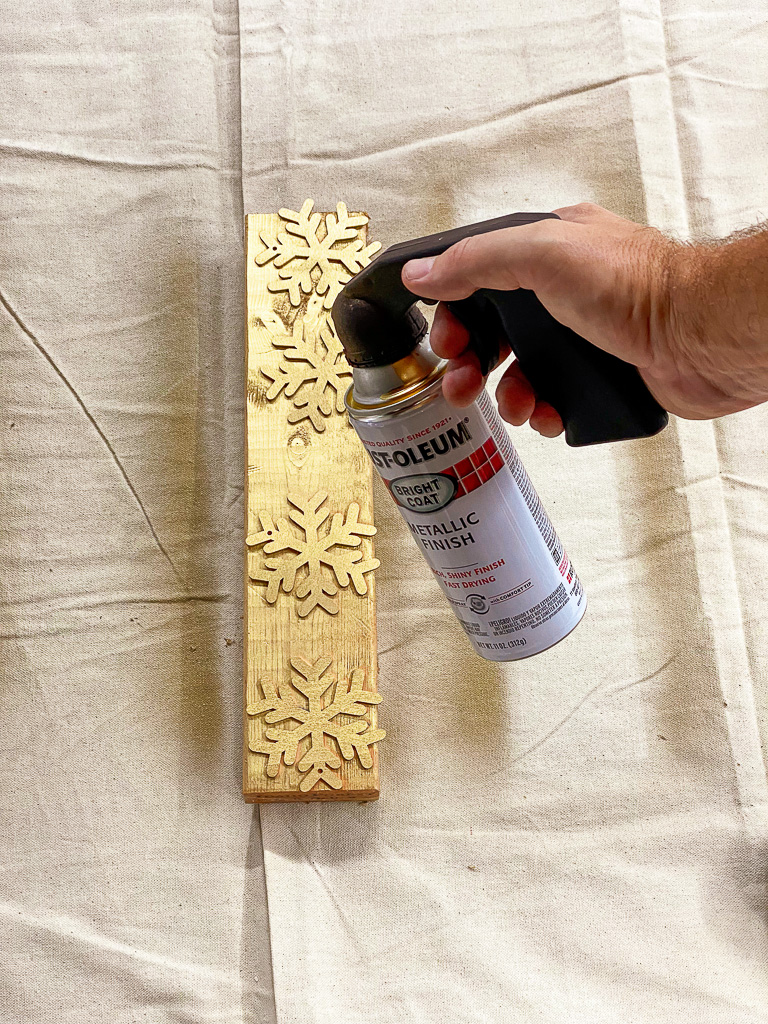 After all of the pieces are dry, you can move them to your crafting area.
ASSEMBLE THE DIY GOLD NAPKIN RINGS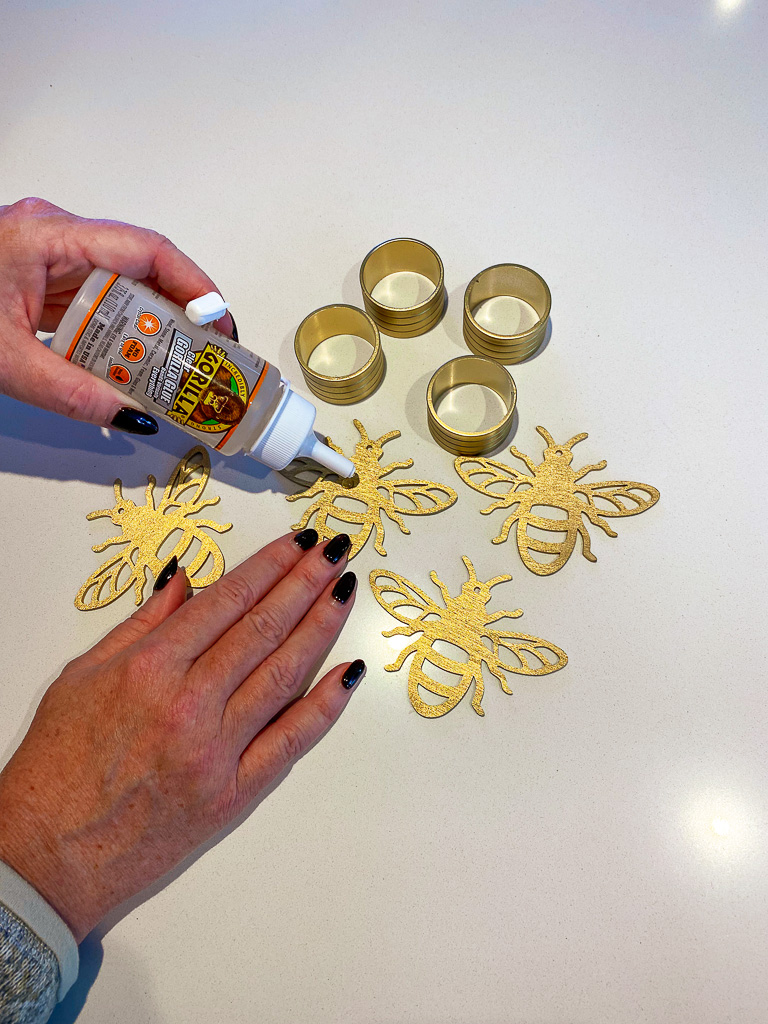 On the back of each wood slice, apply a small drop of clear gorilla glue.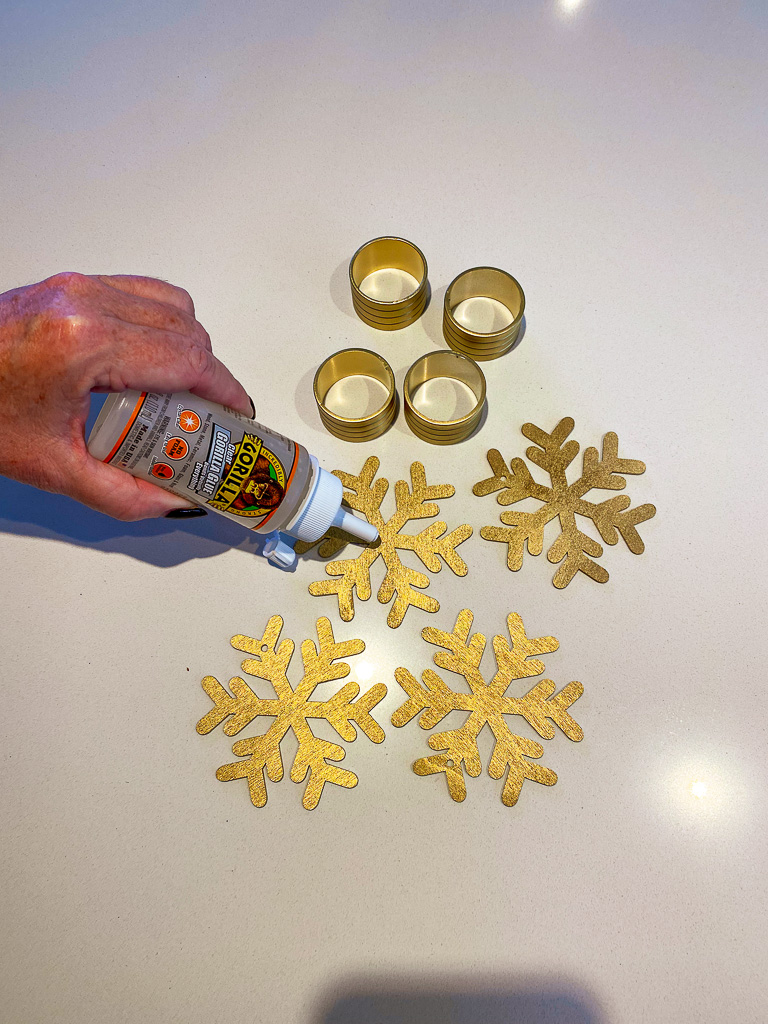 After you apply the drop of glue, simply attach the painted wood slice to the painted napkin ring and let the piece dry thoroughly.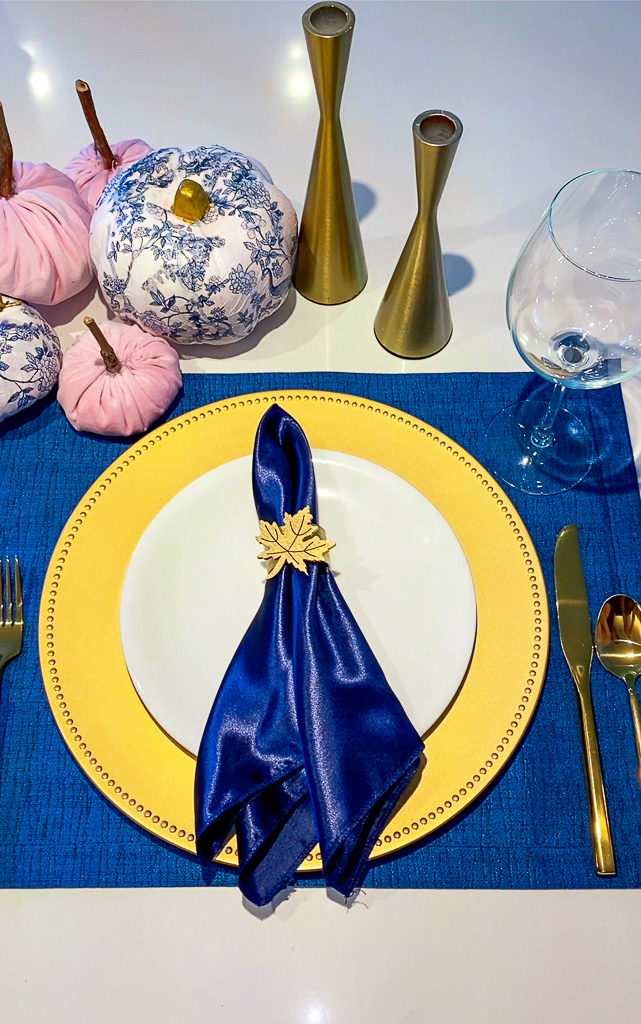 Finally keep repeating this step until you've assembled all of your napkin rings.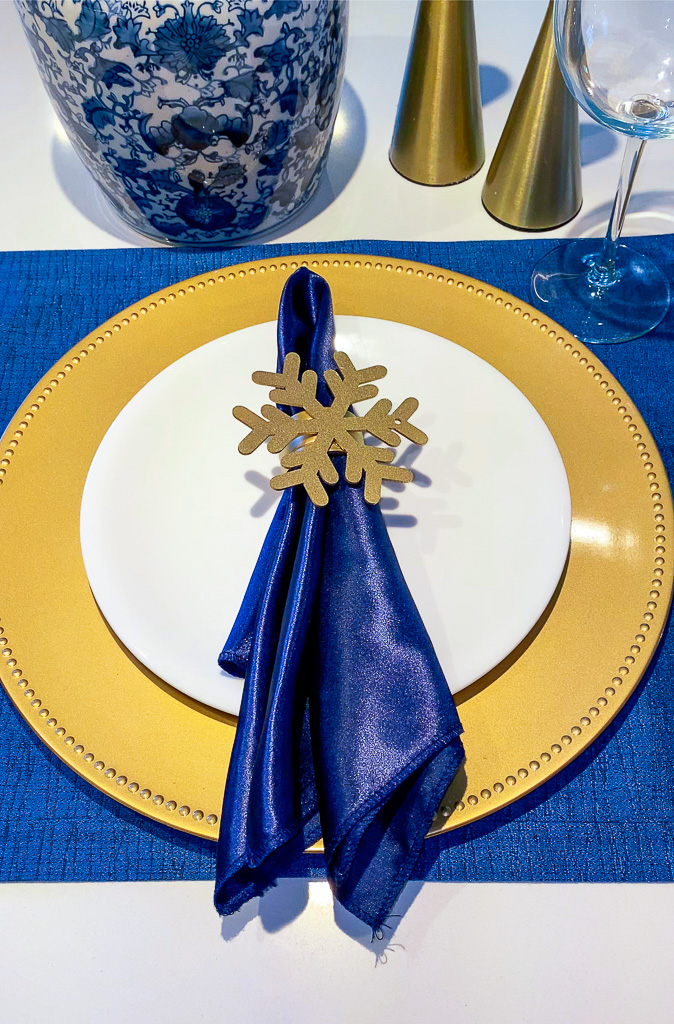 That's it! You now have a set of beautiful napkin rings to help you create a stunning tablescape for every season!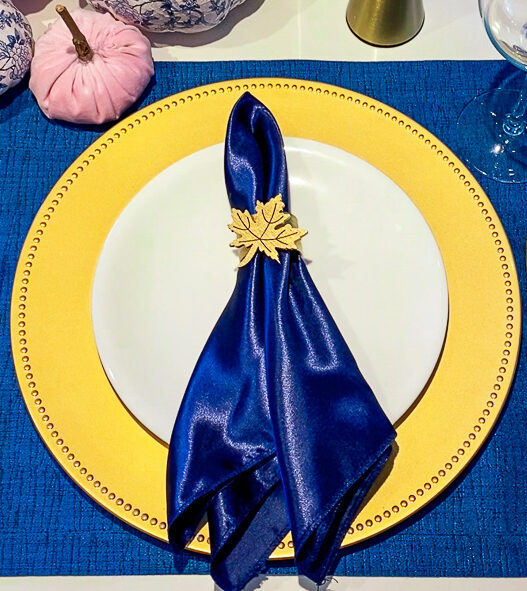 Want more great ideas to Make Every Day an Event and easy ways to create a fantastic tablescape? Check out:
DIY Cachepots Are a Great Outdoor Table Decoration Idea
Five Fall Tablescape Trends We've Spotted and You'll Love
Six Easy Ways to Set a Darling Christmas Tablescape
Easy Fall Table Decor Ideas Using Chinoiserie
Did you try this idea? Share it on Instagram with the hashtag #makeeverydayanevent and tag @makeeverydayanevent.
If you have any questions or suggestions, contact us or leave a comment!
Follow us on social media! You can find us on Instagram, Pinterest, and Facebook.