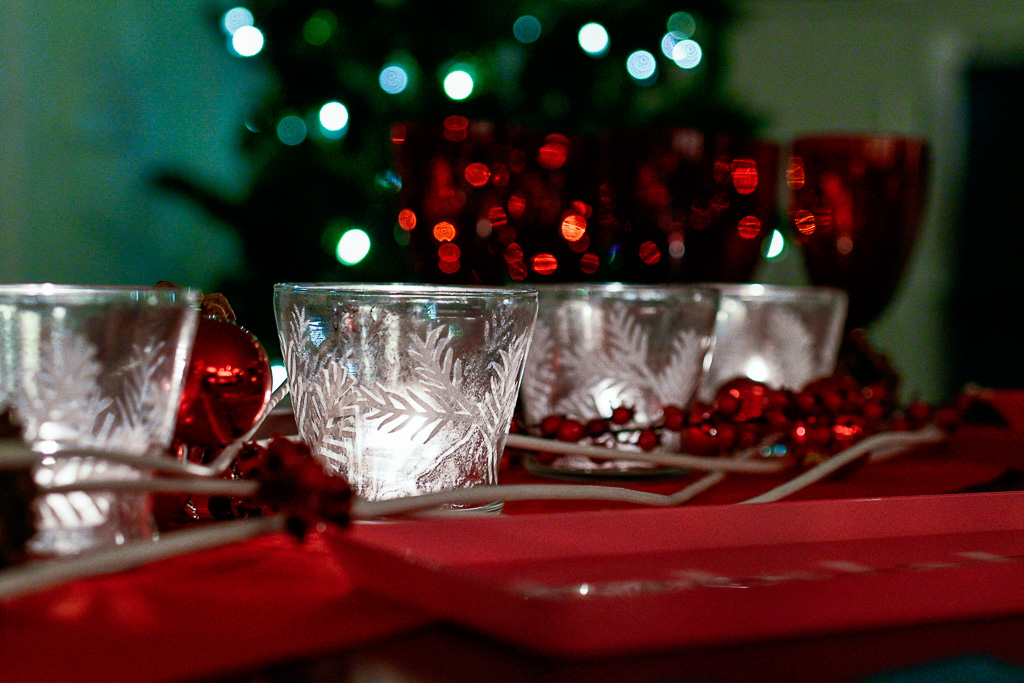 One of my favorite DIY Christmas decorations ideas for a glass Christmas candle holder that looks elegant and expensive, for pennies!
This is one of the best easy DIY Christmas decorations I've ever crafted.
And what was my inspiration?
These $45 glass Christmas candle holders I fell in love with while perusing one of my favorite shops in Aspen this summer.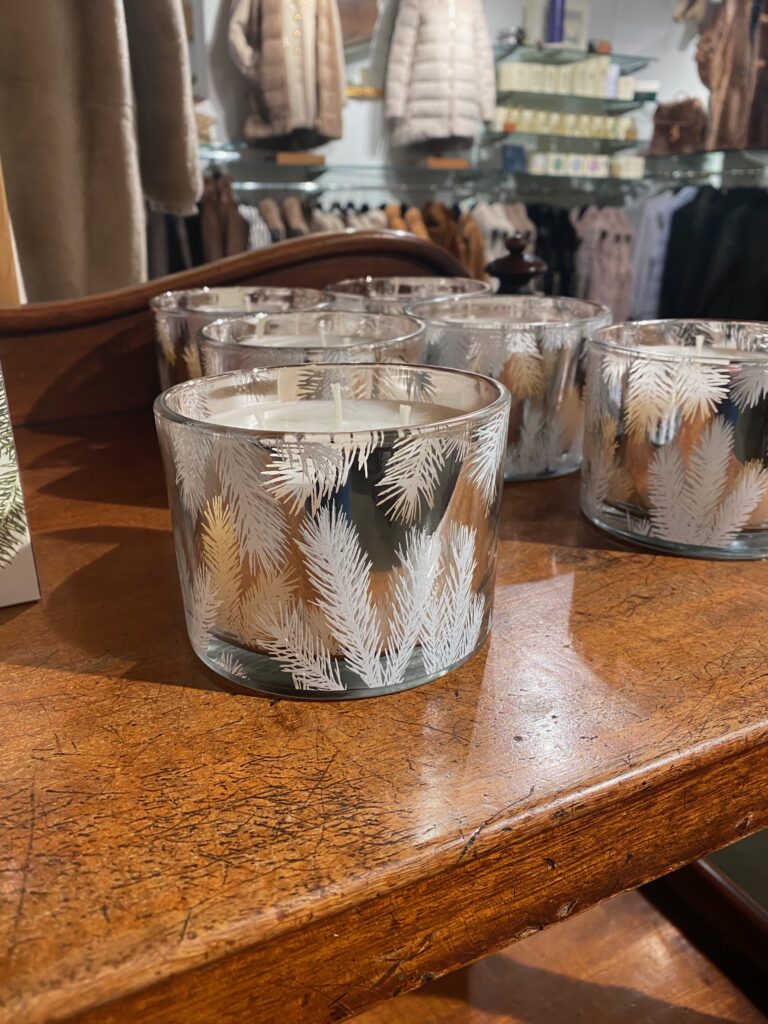 Now, don't get me wrong … I'm all about a splurge every now and then.
But $45 seemed a bit steep for a single candle.
Especially when I like to decorate in threes! Or fives!
That would be more than $225 just for these glass Christmas candle holders … yikes!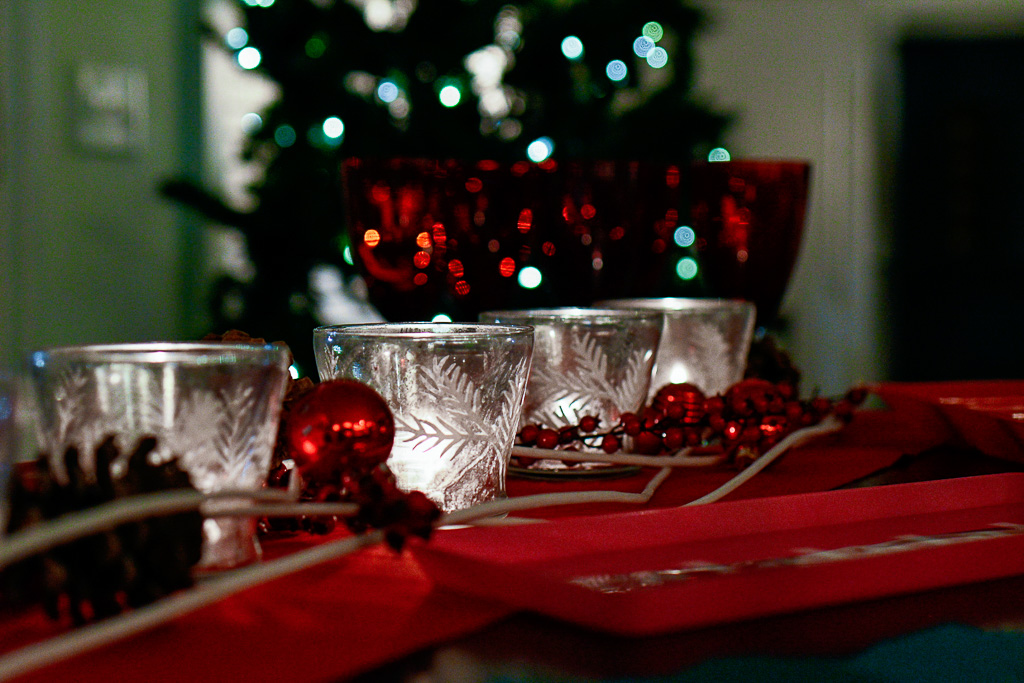 So, I was off to figure out a bit of less expensive solution! And I did!
You're going to love this Christmas candle holder DIY.
And you're going to fall in LOVE with the price!
Here's a hint … the final price was not even close to $45 for all five of them!
It's truly a Merry Christmas y'all!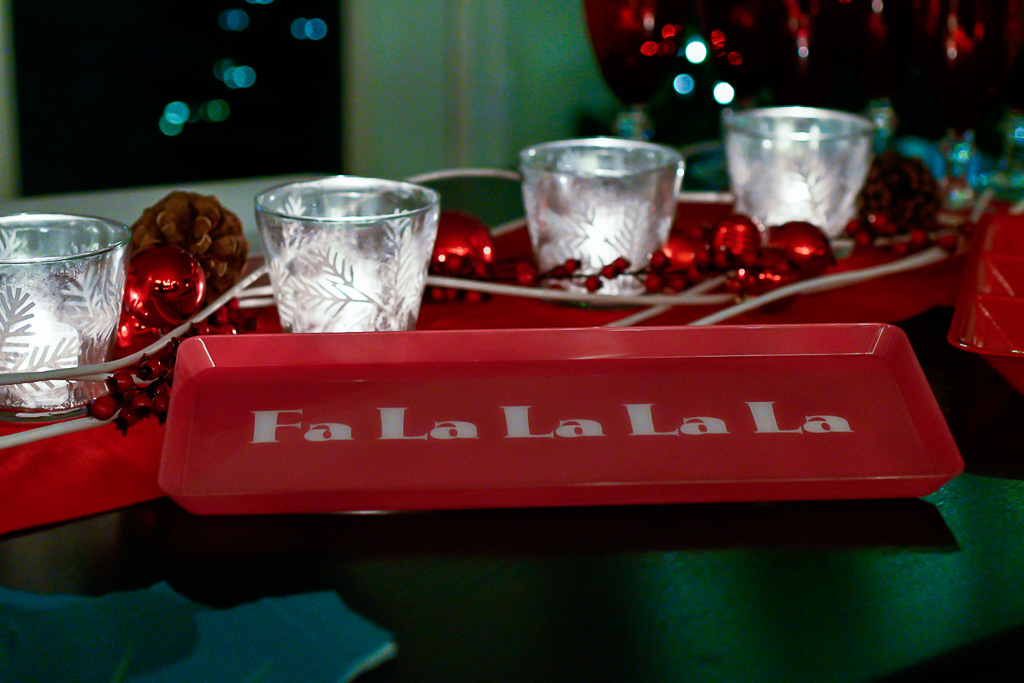 CHRISTMAS CANDLE HOLDER DIY
What attracted me to the original, $45 Christmas candle holders?
Well, I loved how the white pine needles played off of the silver mercury glass.
They were just so elegant!
ometimes simple Christmas décor is the best.
So I began to figure out how to pull together this holiday decoration idea.
I found the perfect "blanks" for these Christmas candle holders at Dollar Tree.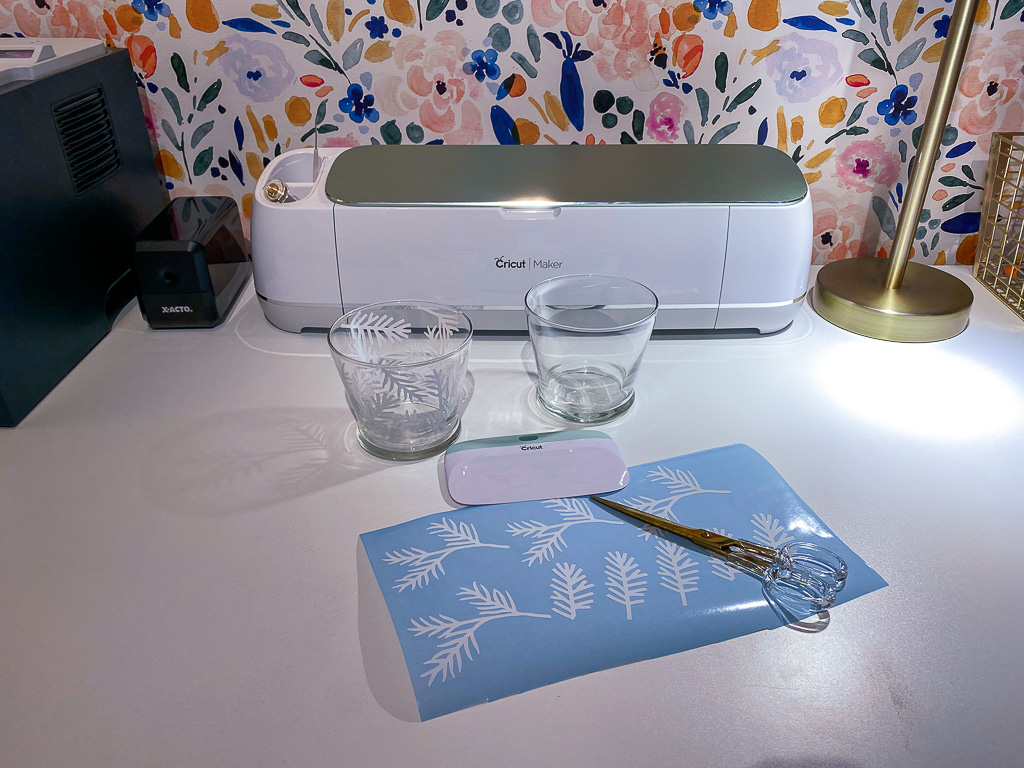 And (you guessed it), these glass candle holders were only $1 apiece.
CHRISTMAS CANDLE HOLDER IDEAS
Earlier this year I discovered a great paint product from Rustoleum, it's a mirror effect spray paint.
It's great for a whole variety of applications such as glass vases and lamps.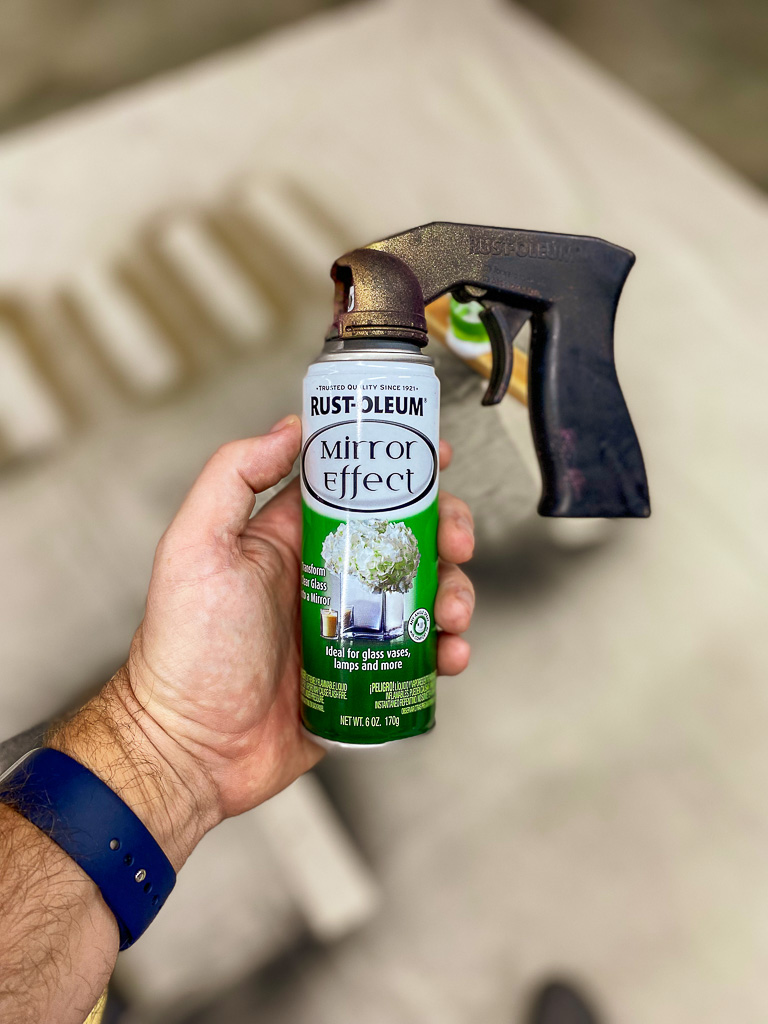 I also discovered with a few simple steps, it's perfect to create a mercury glass effect … see where I am going here?
It is the ideal product to create the candleholders I was coveting. Yay!
Posts on Make Every Day an Event may contain affiliate links which means we may earn a small commission on purchases at no extra cost to you. To learn more, please read our full disclosure here.
HOW TO DECORATE GLASS CANDLE HOLDERS
Here are the supplies you'll need:
Glass candle holders
Rust-oleum Mirror Effect paint
Plastic to cover the candle holder (grocery bags work great)
Frog tape
White permanent vinyl
Cricut Maker
Spray water bottle (filled with mixture of 1/3 vinegar to 2/3 water)
Paper towels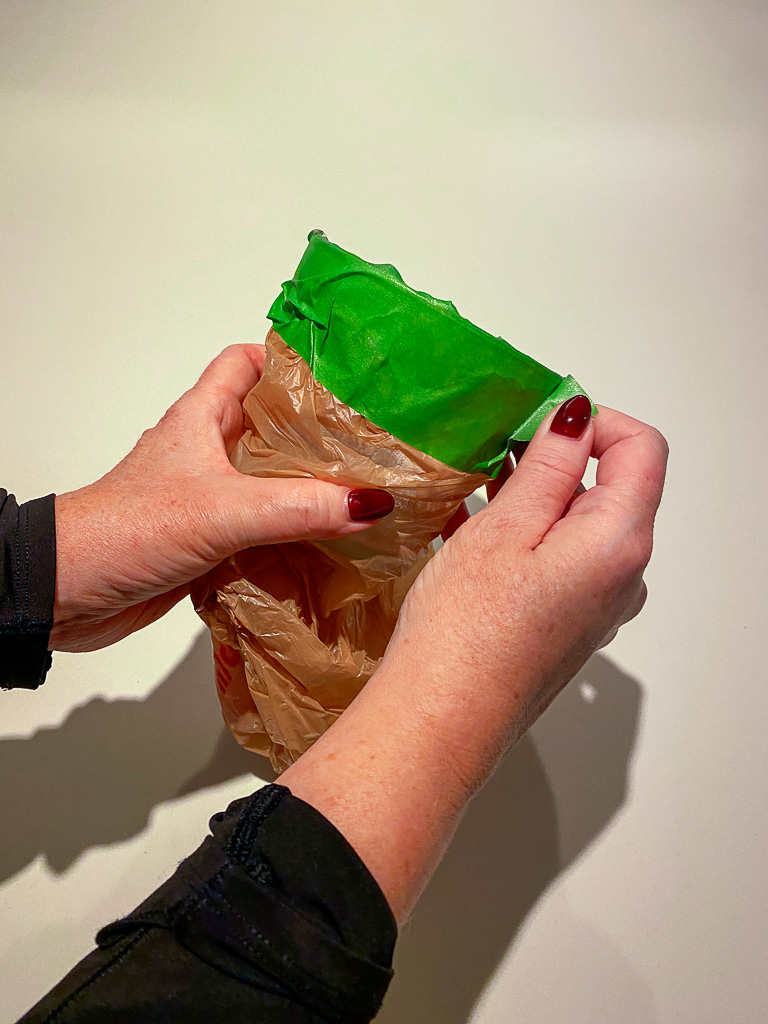 Start by covering and taping the outside of the glass candle holders.
For this project, you'll be spraying the inside of the candle holders.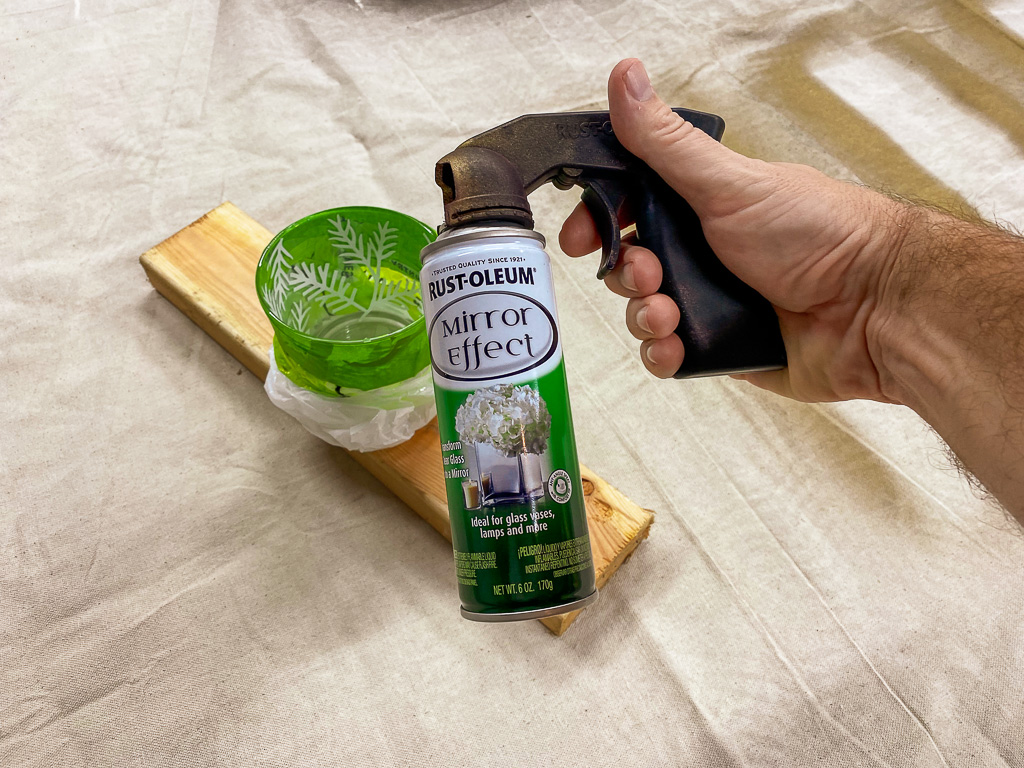 Using quick, short strokes, completely cover the inside of the candleholder.
You might think it's not covering the glass, but be patient, it is.
This paint is a mirror effect, not full coverage like a traditional silver spray paint.
To create the mercury glass effect, spray the inside painted surface with the vinegar and water mixture.
Then blot any pools of liquid with a paper towel.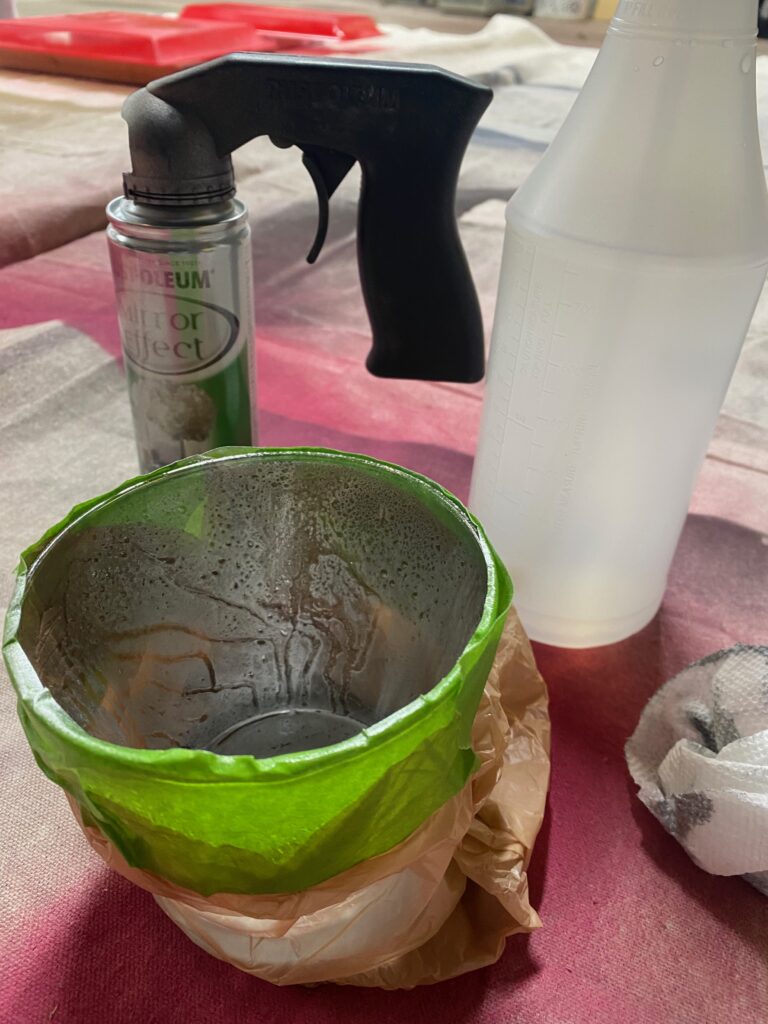 You may want to repeat this entire painting, spraying and blotting process.
Again, I thought the paint wasn't covering the inside of the candle holder.
But it was!
After the paint has dried thoroughly, remove the taped plastic from outside of the candle holder.
And behold!
Look at this fantastic mercury glass effect!
DECORATING THE OUTSIDE OF THIS DIY CHRISTMAS CANDLE HOLDER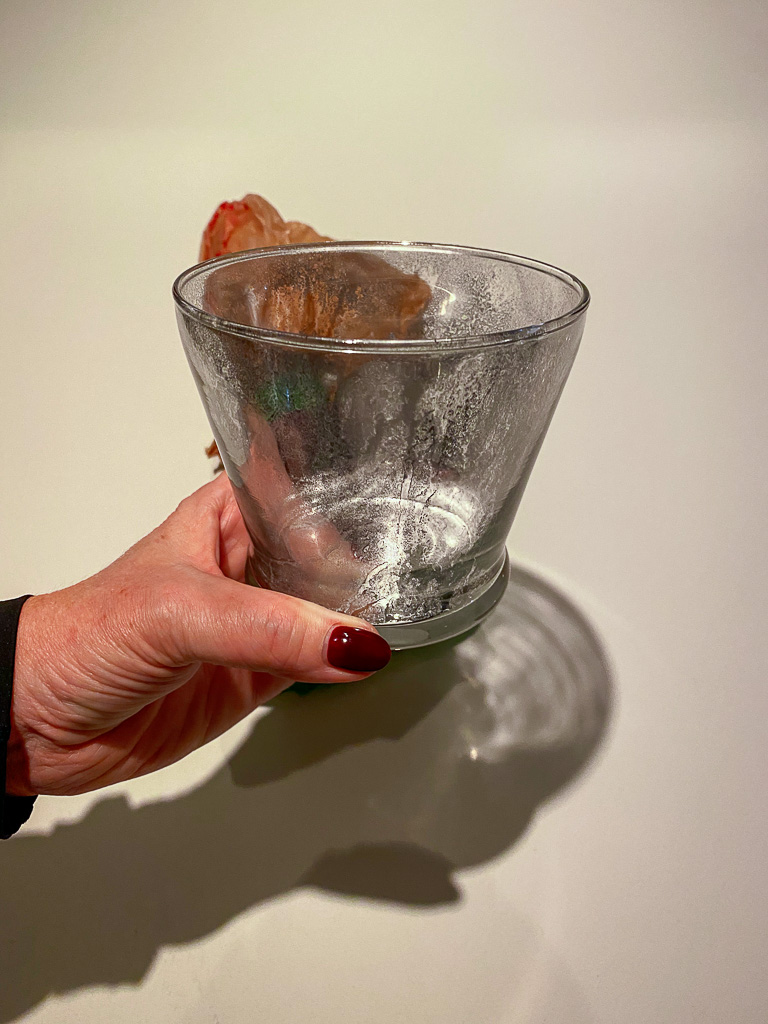 Next, I added the vinyl pine needles.
They were easy to cut using a simple design on my Cricut maker.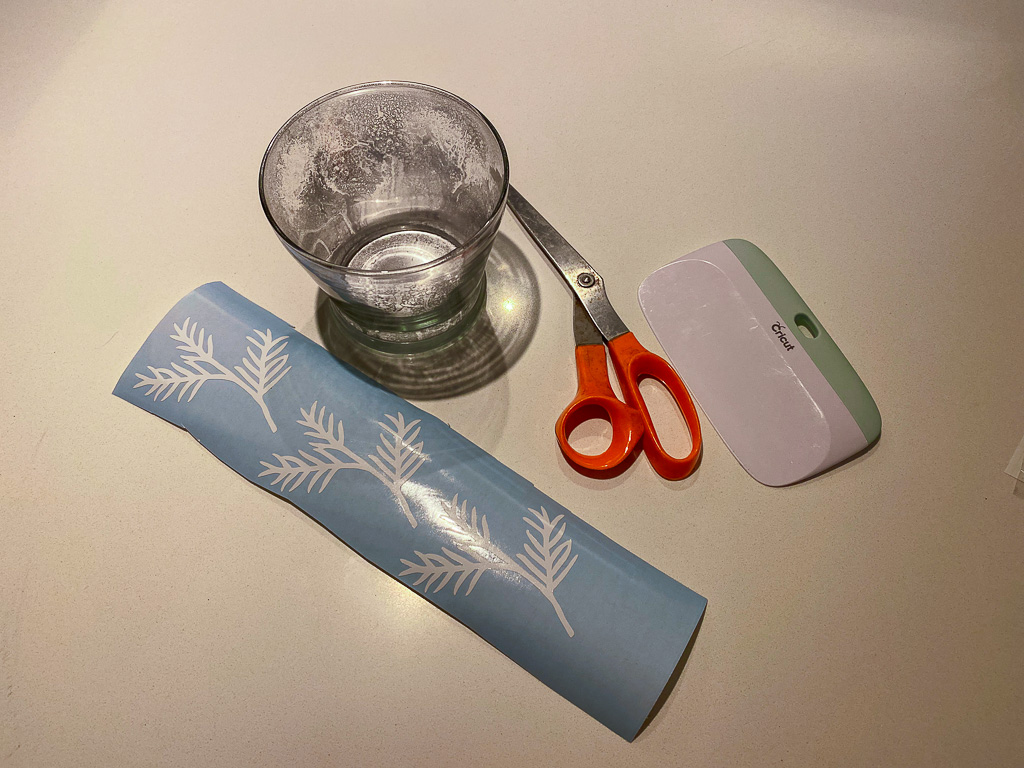 There is no particular pattern you need to follow when applying them to the DIY Christmas candle holders.
Just make sure each of the needles is firmly applied to the outside of the candle holder.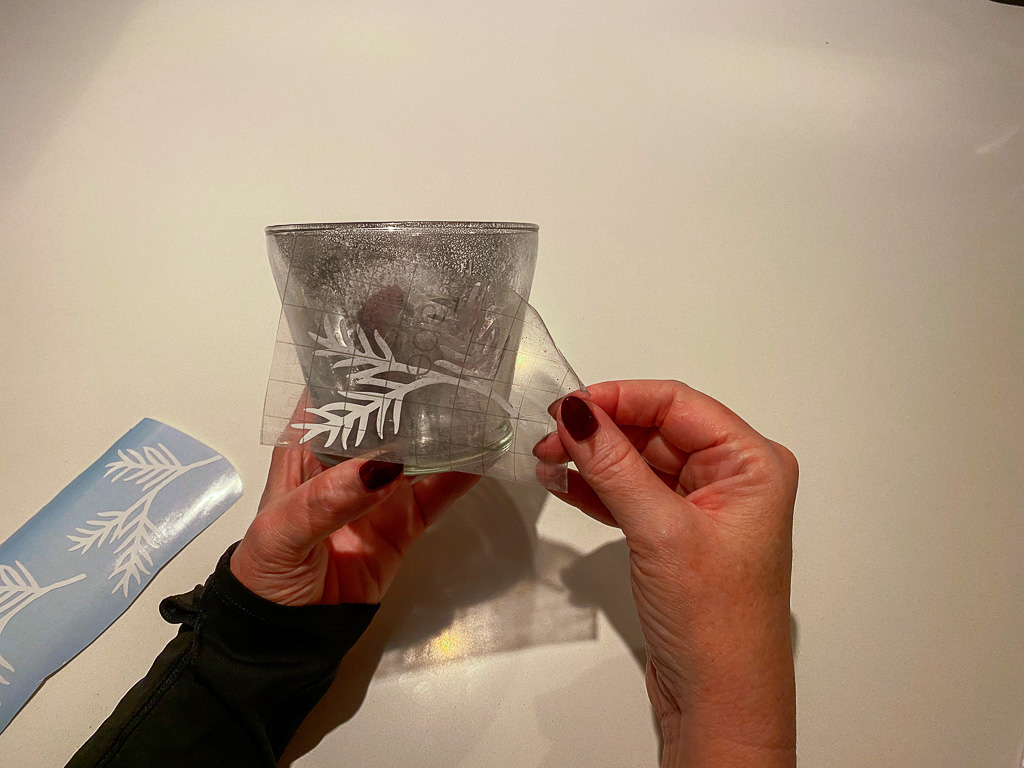 And that's it!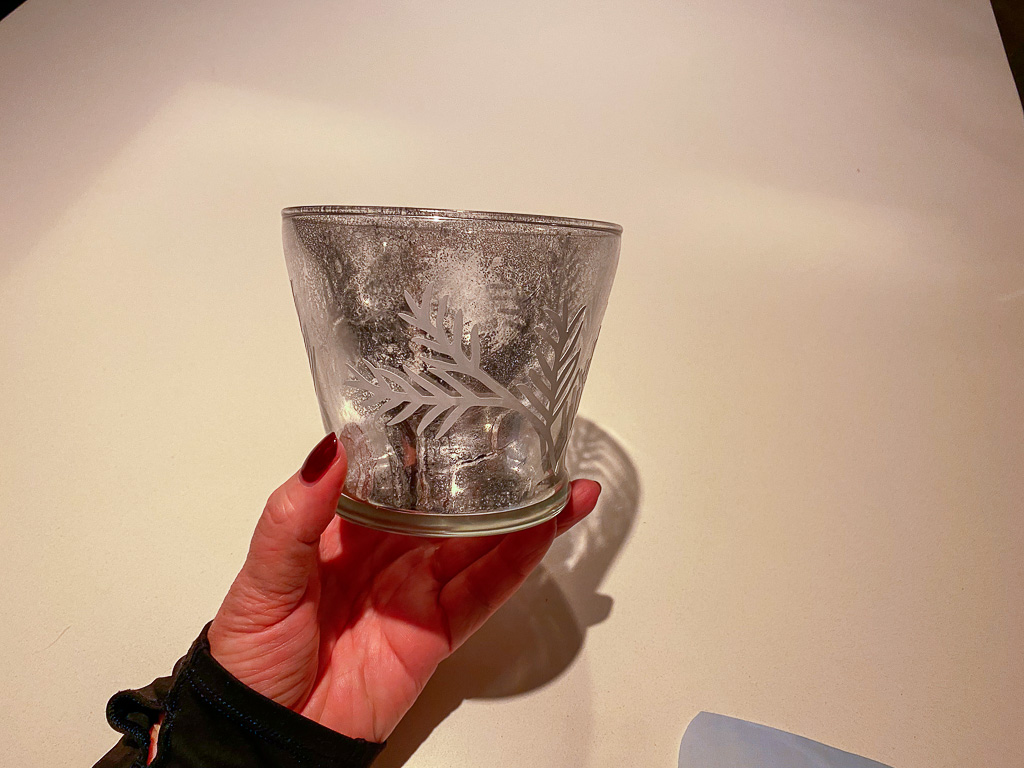 This is one of my favorite, easy DIY Christmas decorations I've ever done.
Total cost for this project was less than $20!
That's about $4 per candle holder.
Now you know why this is one of my favorite DIY Christmas decorations ever!
I placed five of them in a row added these unscented votive candles (which burn clean for 8 hours), as well as some white sticks, pinecones and red ornaments on a red table runner.
And it looked perfect!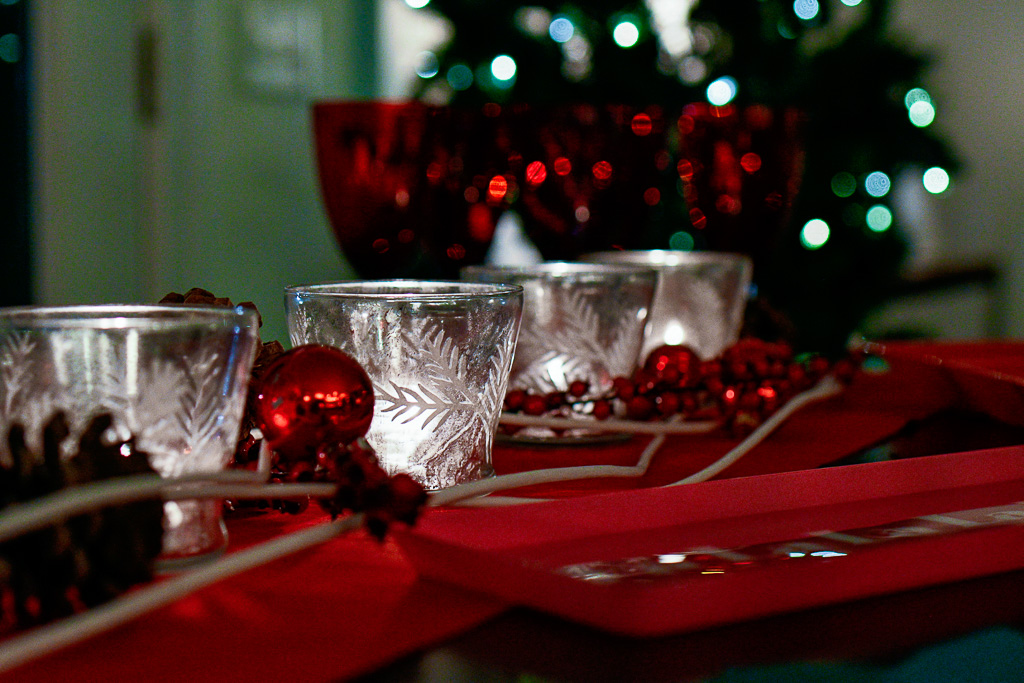 Looking for other great DIY Christmas ideas? You'll find lots of great inspiration in these posts:
The Best Hot Chocolate Station Ideas
This Cocktail is a Great Idea for Your Ugly Christmas Sweater Party
An Easy Adorable Christmas Dessert That Will Have You Singing "Let it Snow!"
Cue the Coziness! These Yarn Christmas Trees Add Warmth
My Favorite Christmas Cookie — So Cute! So Tasty!
Did you use any of these DIY Christmas decorations ideas?
Share them on Instagram with the hashtag #makeeverydayanevent and tag @makeeverydayanevent.
If you have any questions or suggestions, contact us or leave a comment!
Follow us on social media! You can find us on Instagram, Pinterest, and Facebook.