FIVE SIMPLE SUPER BOWL PARTY IDEAS THAT WILL MAKE YOUR SUNDAY A WINNER!
These simple Super Bowl party ideas are five quick and easy ways to put the fun in your Super Bowl Sunday Funday.
Whether you're hosting a large celebration or just having a few friends over to enjoy the big game, you're going to love these simple Super Bowl party ideas that will help you create a winning celebration!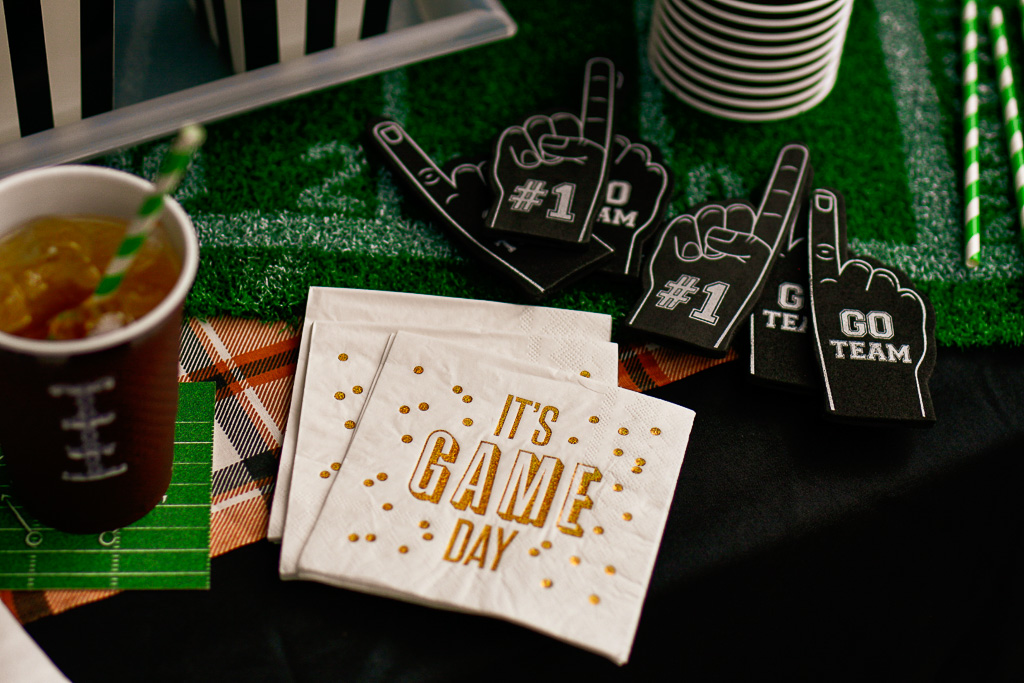 THIS HOMEMADE CARAMEL POPCORN RECIPE IS PERFECT FOR GAME DAY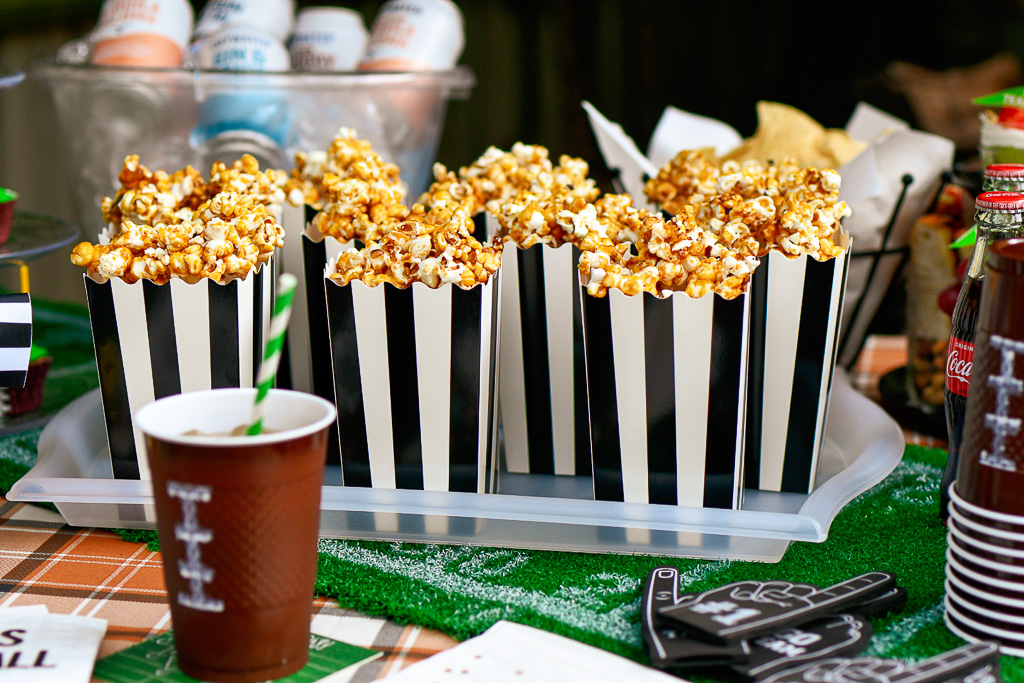 This a great recipe for Oven Caramel Corn.
I found it by sorting through the recipe box we saved from Matt's grandmother.
It is super easy to make, makes the house smell like heaven, and is really tasty.
And it's a great snack to serve at your Super Bowl party, especially in these fun referee popcorn boxes!
CUTE JARCUTERIE ADDS A FESTIVE TOUCH TO ANY TABLE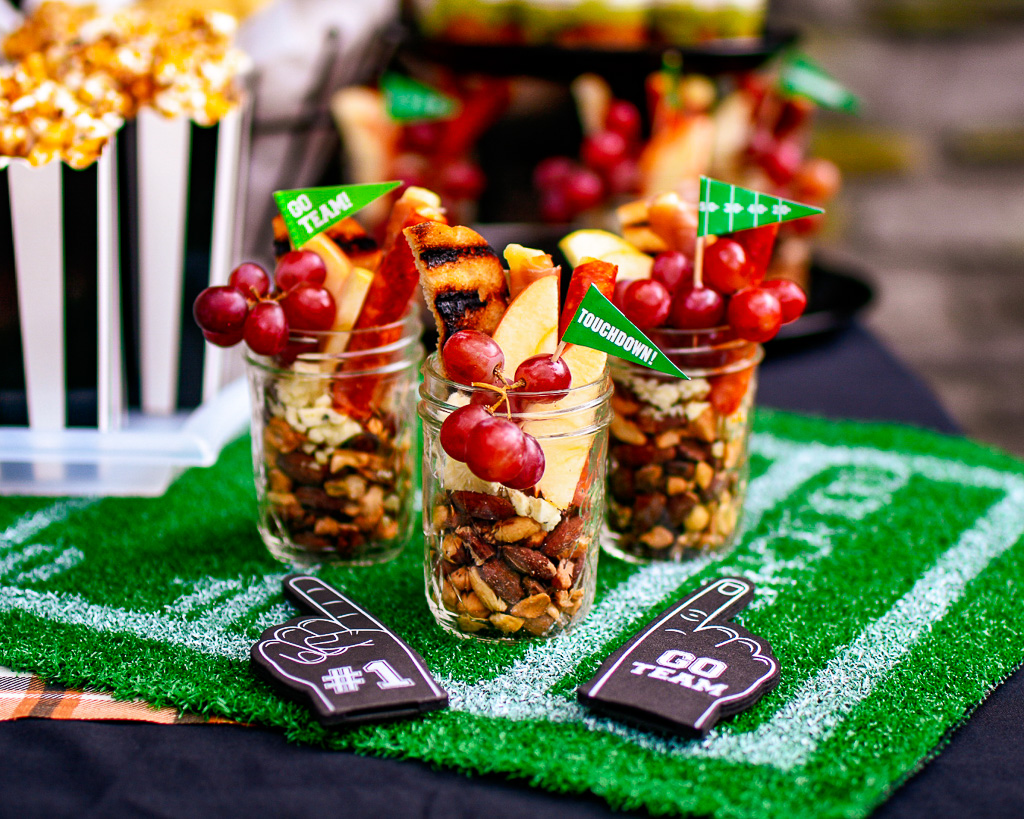 Jarcuterie is one of my absolute favorite Super Bowl party ideas.
It's cute, it's delicious, and it's easily transportable.
And it allows you to make individual servings, which is ideal.
Simply put, it checks all of the boxes
And I'll show you how to easily pull together this adorable concept, step by step.
A BLOODY MARY BAR IS ALWAYS A WINNING PLAY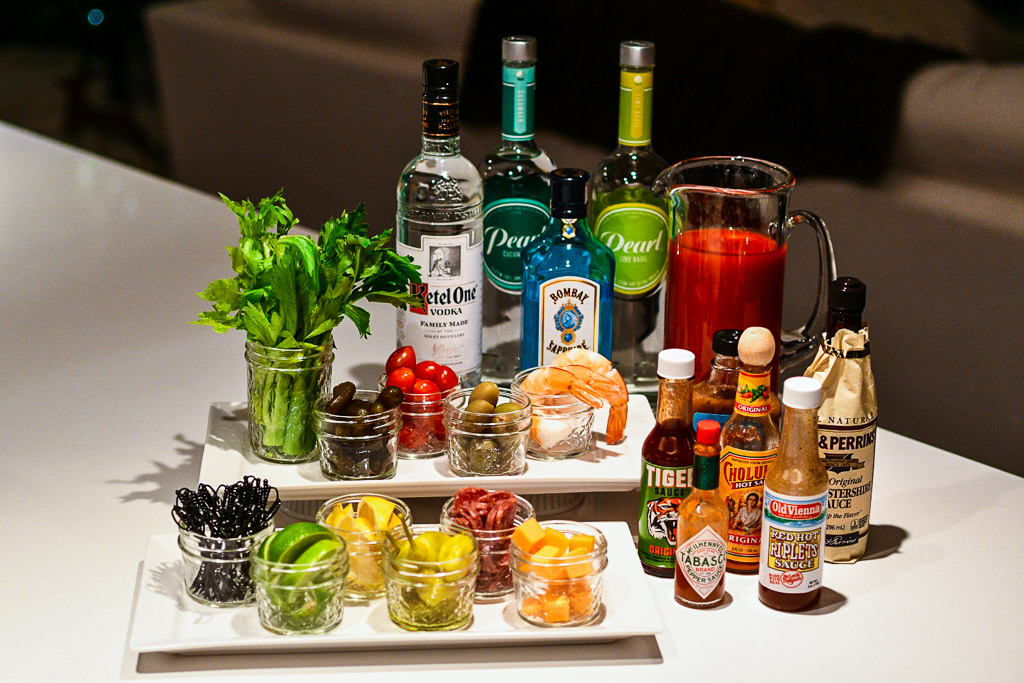 A build your own Bloody Mary bar is a great addition to your Super Bowl party.
And let's be clear, vodka, tomato juice and hot sauce are just the beginning!
Click here to find out the best traditional Bloody Mary recipe, as well as other tips to help you make the ultimate, build your own Bloody Mary bar!
It's just a wonderful way to "tailgate" as your guests settle in to watch the big game!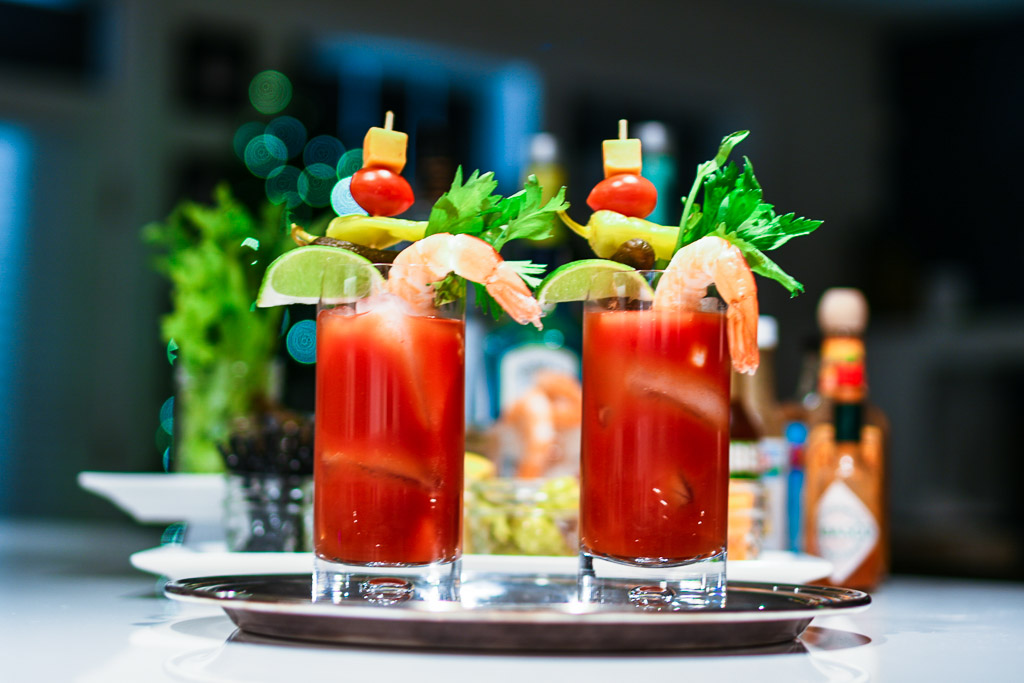 FONDUE IS PERFECT AS YOU WATCH THE GAME!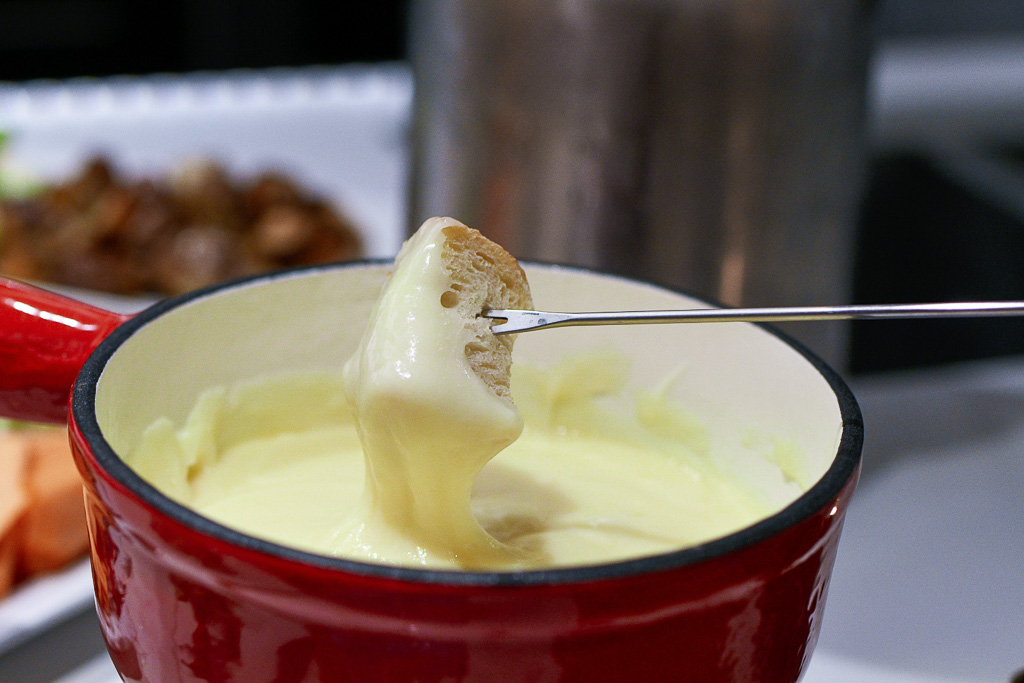 Not only is fondue just delicious, it brings a warm, cozy feeling to your entire house!
And it's perfect for a small, intimate Super Bowl celebration.
Because sometimes, you just want to stay at home and watch the game without a lot of distractions.
And hope that the ads live up to their hype!
I'll show you how to make the best cheese fondue at home, step by step!
HECTIC MONDAY? THESE MOCKTAILS ARE AN IDEAL GAME DAY CHOICE!
Sometimes Sunday isn't the best day of the week for a party … because Monday morning is only a few hours away.
And you've got a million things on your to-do list this week!
(Doesn't it seem like that's every week lately?)
But you can still have some fun and enjoy a great libation on Super Bowl Sunday.
We've got some delicious and beautiful mocktail recipes for you to enjoy!
These drinks are complex, flavorful and perfect to enjoy on a Sunday night (or any day) when you've got a busy week ahead!
Did you try any of these simple Super Bowl party ideas?
Share your photos on Instagram with the hashtag #makeeverydayanevent and tag @makeeverydayanevent.
If you like this blog, be sure to check out these great Valentine's Day ideas:
Hot Tea Bombs are a Perfect, Cozy Afternoon Treat
Heart-shaped, Homemade Hand Pies are a Great Valentine's Day Treat
Make Your Valentine Feel Special with Their Very Own Hot Chocolate Station
10 Ways to Transform Your Bathroom into a Spa This Afternoon
If you have any questions or suggestions, contact us or leave a comment!
Follow us on social media! You can find us on Instagram, Pinterest, and Facebook.