FIVE EASY SUMMER COCKTAIL RECIPES YOU ARE GOING TO LOVE!
Five easy summer cocktail recipes that are as delicious as they are easy!
You're going to love these fresh libations all summer long!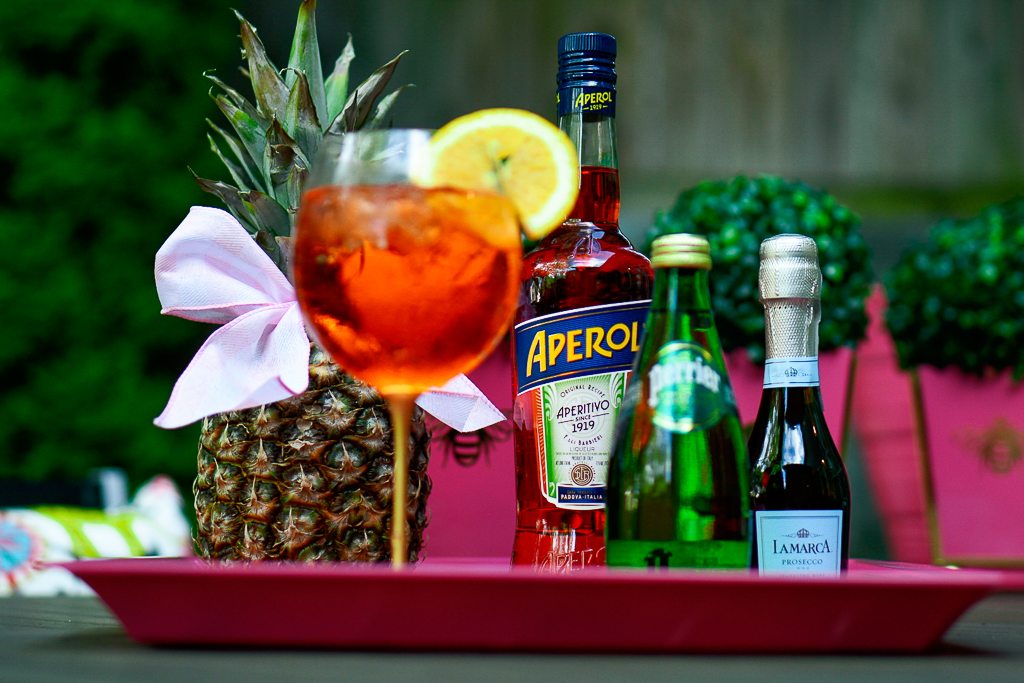 Every year as Memorial Day weekend begins, I feel myself sigh and think "we made it!"
We survived winter.
Because gone are the winter blues, as well as the heavy coats and sweaters.
The warm weather is here.
And the very best part … ?
It's time cute summer dresses, swimsuits, big straw beach bags and, of course, easy summer cocktails.
Because we've earned the right to sit by the pool and do nothing (without feeling guilty), for at least a few precious hours.
I also can't wait to host a summer party on our patio, linger with friends throughout the warm evenings, and enjoy the longer days with their glorious summer sunsets.
All while the crickets chirping in the background.
It's just the perfect way to end the day.
Unwinding, relaxing and making every day festive!
And we will probably be sipping a few cocktails as well.
Because summer is the perfect season to infuse fresh ingredients into every aspect of a meal.
And that includes summer drinks.
I've got five great summer cocktail recipes for you to explore this weekend, and every weekend for the next three months.
Each is bursting with crisp, fresh flavors you are going to love.
You will probably be surprised at a few of them as well!
Here are the five of the best summer cocktails that I know you will love!
Cheers!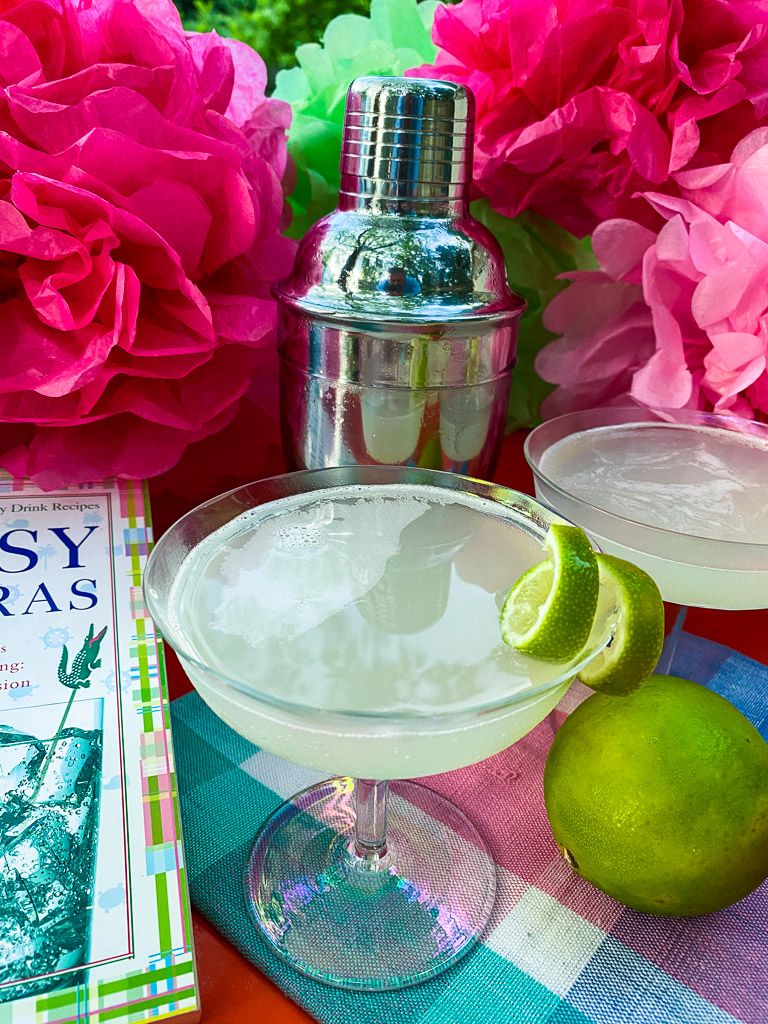 EASY SUMMER COCKTAIL RECIPE ONE: THE CLASSIC DAIQUIRI
I can't believe I'm about to say this, but the classic daiquiri just may be the perfect summer cocktail.
Now before you rush to judgement, let me first explain myself …
A proper classic daiquiri is one of the freshest and easiest drinks you will ever make.
This means it's light, refreshing and crisp, not slushy and overly sweet.
Also, if done properly, this classic cocktail is also actually fairly low in calories.
The classic daiquiri is a timeless cocktail that exudes elegance and sophistication.
And the classic drink reigns supreme over its frozen counterpart.
Unlike its frozen cousin, it embraces the purity of its ingredients without distractions.
It's a delicate balance of flavors that dance gracefully on your palate, offering a refreshing and refined experience.
The classic daiquiri is a masterpiece of simplicity that allows the true essence of the ingredients to shine. It's like sipping on a cloud of citrus-infused bliss.
It's also beautiful.
Poured from a cocktail shaker and served in a sleek stemmed glass,, with a twist of lime or a delicate sugar rim, it's a cocktail that begs to be admired and savored.
Once you've experienced its pure and unadulterated perfection, there's no turning back.
And here is an easy cocktail recipe I've found for the classic daiquiri!
EASY SUMMER COCKTAIL RECIPES: THE PALOMA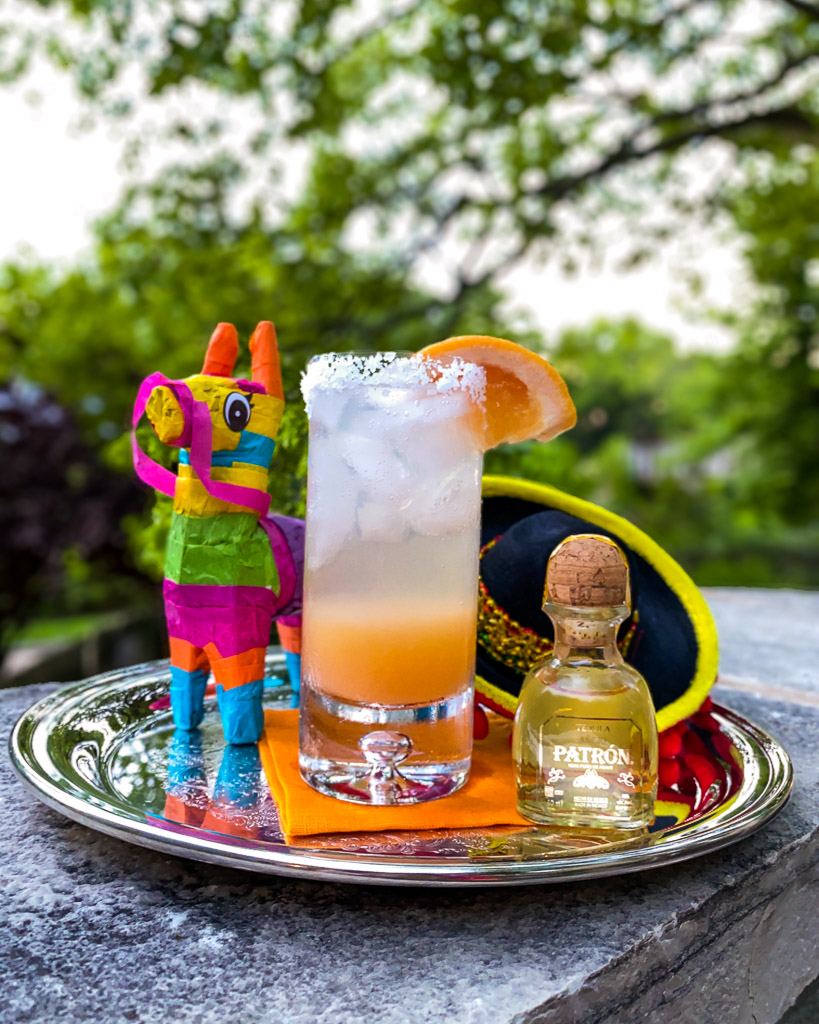 It turns out the Paloma, not the Margarita, is Mexico's most beloved cocktail.
The Paloma is an ideal drink that has enjoyed an increase in popularity over the past few years in the U.S.
And it's easy to understand why.
It's a captivating cocktail that embodies the spirit of a vibrant Mexican fiesta.
With its lively citrus notes and effervescent charm, is an absolute must for any summer cocktail list.
The Paloma is a masterful fusion of tequila and grapefruit, creating a symphony of flavors that dance on your palate.
Imagine the tangy sweetness of freshly squeezed grapefruit juice, perfectly balanced with the earthy warmth of tequila.
It's a match made in cocktail heaven, a harmonious union that will have you craving another sip.
But what really sets the Paloma apart, is its invigorating effervescence.
Traditionally, this captivating elixir is topped with a generous splash of sparkling soda water, infusing the drink with a refreshing fizz that tickles your senses.
With each sip from the highball glass, you'll feel an exhilarating burst of citrusy bubbles, energizing your taste buds and whisking you away to a sun-drenched paradise.
And like the classic daiquiri, the beauty of the Paloma lies in its simplicity.
With just a handful of high-quality ingredients, you can effortlessly create a cocktail that exudes elegance and panache.
It's a testament to the notion that sometimes, less truly is more.
And it's a great way to beat the summer heat
The Paloma is perfect to enjoy by the pool or on a warm summer evening (or afternoon, I'm not judging).
Here is an easy recipe for the Paloma that is a refreshing summer cocktail you won't want to miss!
EASY SUMMER COCKTAIL RECIPE THREE: THE FRESH MARGARITA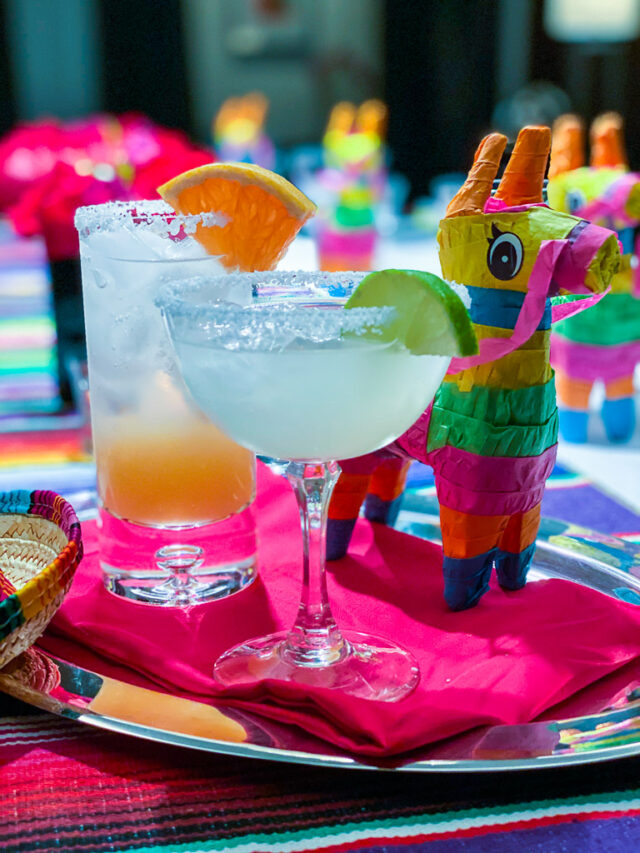 The margarita is a drink that embodies the perfect balance of tangy, zesty, and downright delightful flavors.
With its origins traced back to sunny Mexico, the margarita has become an absolute sensation across the globe, and it's no wonder why!
Picture yourself lounging around the pool this summer, the warm sun kissing your skin, and a cool breeze gently caressing your face.
In your hand, a vibrant elixir that simply screams "fiesta."
That's the ultimate margarita experience—a blissful escape to a paradise of flavor.
This beloved cocktail is a harmony of fresh lime juice, smooth tequila, and a hint of sweet orange liqueur.
It's like a vibrant symphony playing on your taste buds, leaving you craving more with every sip.
The classic margarita is a party in a glass, ready to transport you to a state of unbridled joy and celebration.
After you try this fresh margarita recipe (even once), you'll say goodbye forever to those overly sweet, sticky frozen messes that are typically called margaritas.
Also, wave adios to the margarita glasses you only use once a year.
This elegant, sophisticated and fresh version of the popular libation deserves to be served in a champagne coupe.
Prepare to discover the best fresh margarita recipe around … and never turn back.
THIS PIÑA COLADA IS ANOTHER OF OUR BEST SUMMER COCKTAIL RECIPES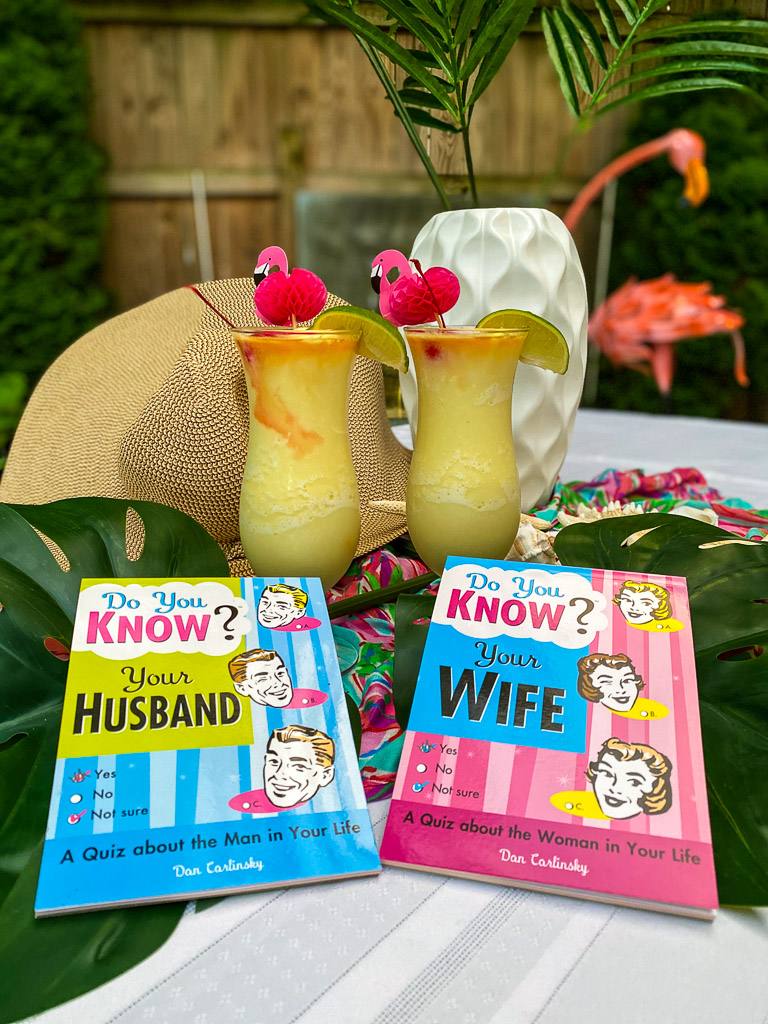 Wow is the only way to describe this cocktail.
Discover the wonders of an easy and fantastic Pina Colada recipe that uses fresh pineapple.
It is so simple to make and tastes so much better than any of those sugar infused, syrupy concoctions that are dispensed out of a questionable machine and to which you've unfortunately grown accustomed.
The secret ingredient to a truly magnificent Pina Colada lies in the use of fresh pineapple.
Close your eyes and envision a luscious, ripe pineapple with its sweet aroma filling the air on a hot summer day.
This simple touch, allows you to unlock unparalleled flavor and natural sweetness that cannot be replicated by its frozen counterpart.
While a frozen Pina Colada may offer a refreshing chill, it can sometimes leave you with a texture akin to a slushy, diluted drink.
However, this Pina Colada recipe, which utilizes fresh pineapple, takes on a luxuriously smooth and creamy consistency, elevating the experience to new heights of indulgence.
Each sip glides across your palate, leaving behind a tantalizing trail of tropical bliss.
This recipe will transport you to a sun-soaked paradise and is a great, refreshing addition to any summer celebration.
It's a tropical dream in a glass.
Here's a divine recipe featuring the unparalleled goodness of fresh pineapple, which far surpasses its frozen counterpart, for good reason.
EASY SUMMER COCKTAIL RECIPE FIVE: THE APEROL SPRITZ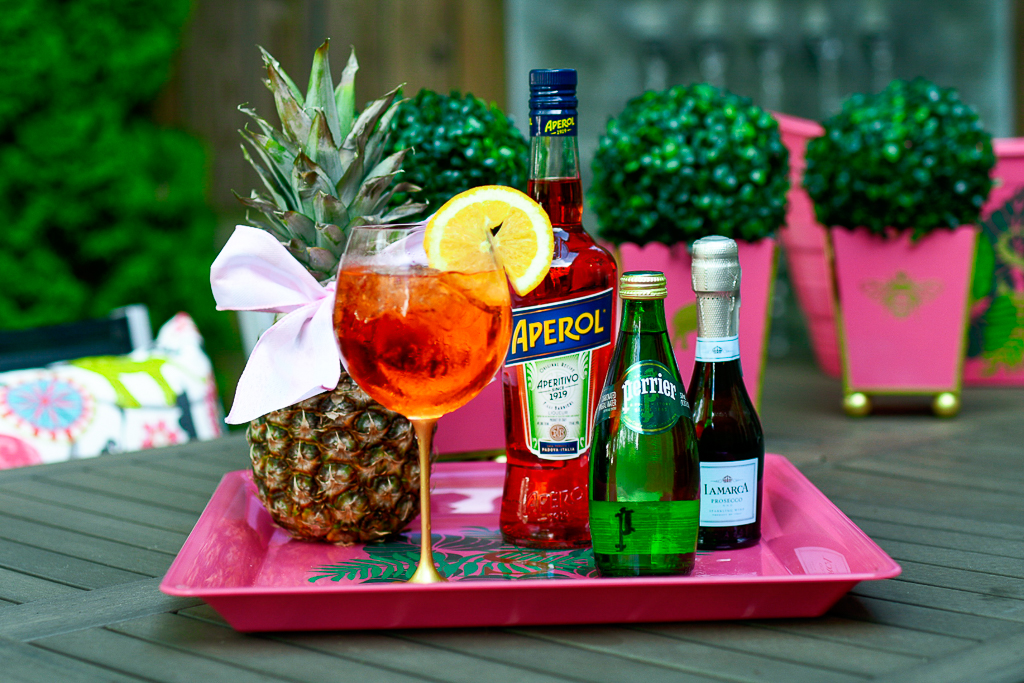 When it comes to summer cocktail recipes, the Aperol Spritz is the perfect drink for so many reasons.
It's light, it's refreshing, and it's just plain pretty.
The orange and red tones swirling around in the glass remind me of a beautiful sunset.
And its effervescent nature encapsulates the spirit of sun-drenched patios and leisurely evenings shared with dear friends.
As I've said, that's summer in a nutshell.
The drink owes much of its appeal to Aperol, a tantalizing liqueur derived from a secret infusion of bitter orange, rhubarb, and an array of botanicals.
The Aperol Spritz is a tantalizing journey to Italy, an invitation to slow down and savor life's most exquisite moments.
With each sip, the bitterness of Aperol melds seamlessly with the sweetness of orange, creating a harmonious balance that leaves an indelible mark on the palate.
The key to a great Aperol Spritz?
It's all about the ratios.
And this Aperol Spritz recipe is perfection!
Follow us on social media! You can find us on Instagram, Pinterest, and Facebook.
If you have any questions or suggestions, contact us or leave a comment!