THREE GREAT HALLOWEEN TABLE DECORATION IDEAS THAT YOU WILL LOVE!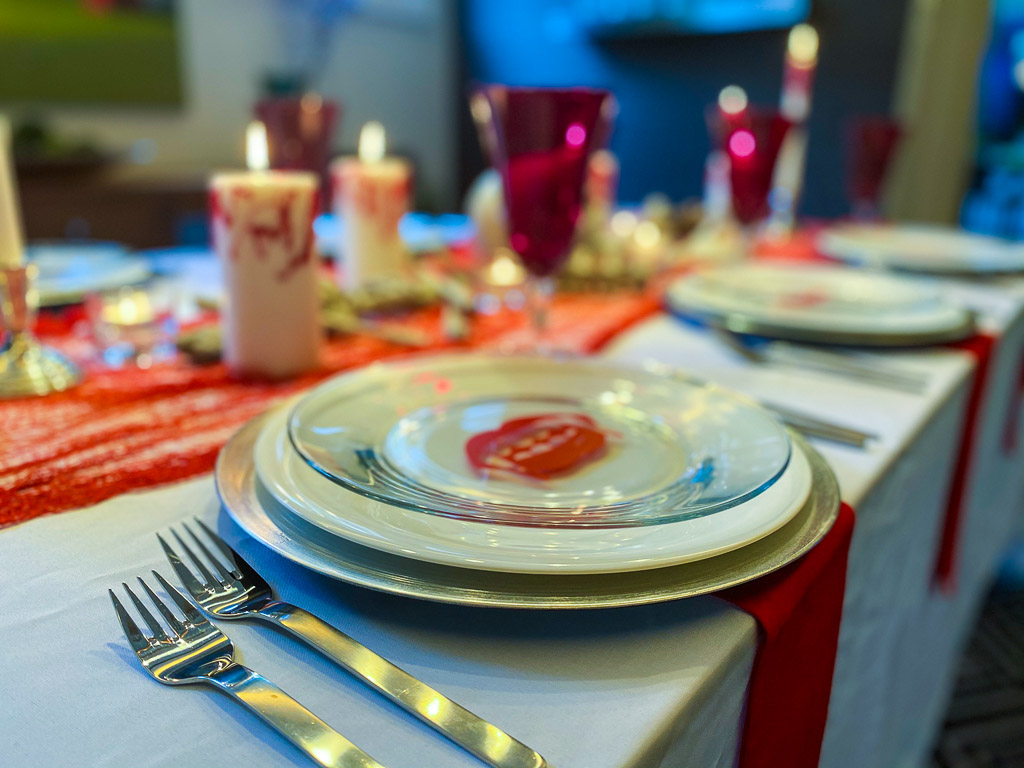 Discover the best Halloween table decoration ideas within these three adorable and clever tablescapes. You're sure to find ideas you'll love!
Halloween is almost here!
Are you frightened? Or excited?
Probably a little bit of both!
I can't wait … !
I've already pulled together three adorable and clever Halloween tablescapes.
Each showcases unique and interesting ways to dress up (or should I say costume?) your tabletop for Halloween.
And I'm sharing each of them with you.
Keep reading to discover loads of creative ideas that are perfect to incorporate into any and all of your Halloween celebrations!
Because I know they'll be quite a few spooky dinner parties this weekend.
I hope you enjoy each of these great Halloween tables!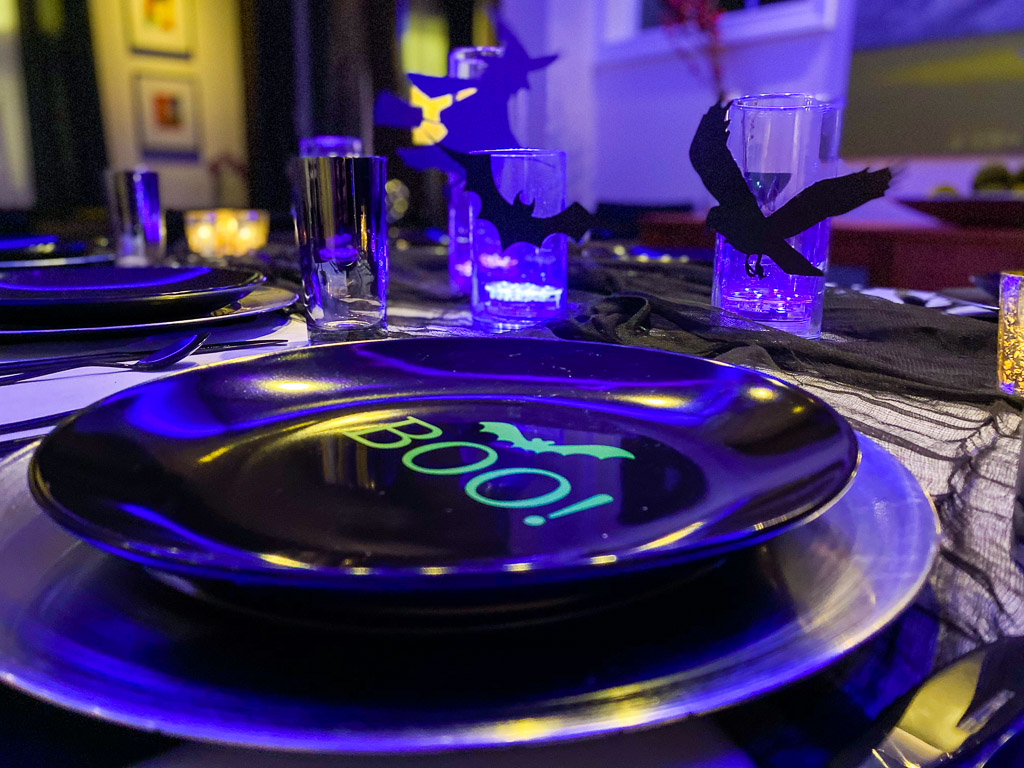 IT'S CREEPY AND IT'S SPOOKY …
For this eerie table, we've employed one of our favorite creative Halloween decor tricks, namely purple lights and black shadows, to transport guests from just an ordinary dining room to a setting straight out of the Haunted Mansion.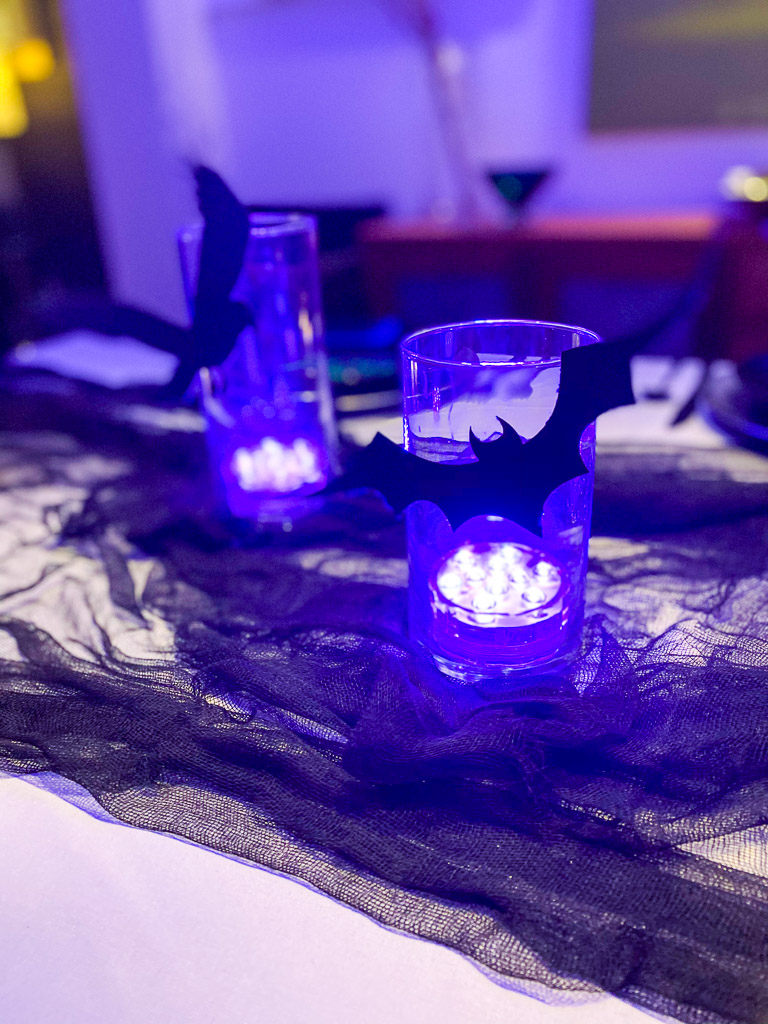 Discover how we pulled this table together.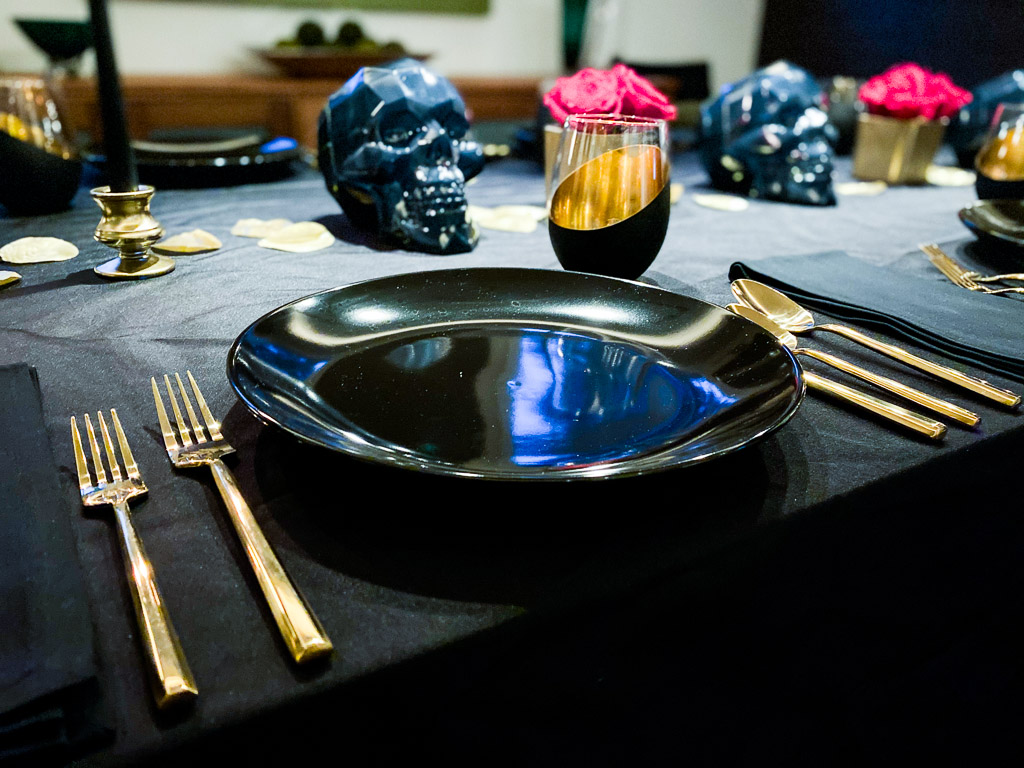 IT'S SIMPLE AND ELEGANT …
This graceful and elegant Halloween table utilizes clean lines and simple colors to create a truly dramatic impact.
By paying attention to a few small details, we've created a sophisticated, elegant Halloween table setting that will really wow your guests.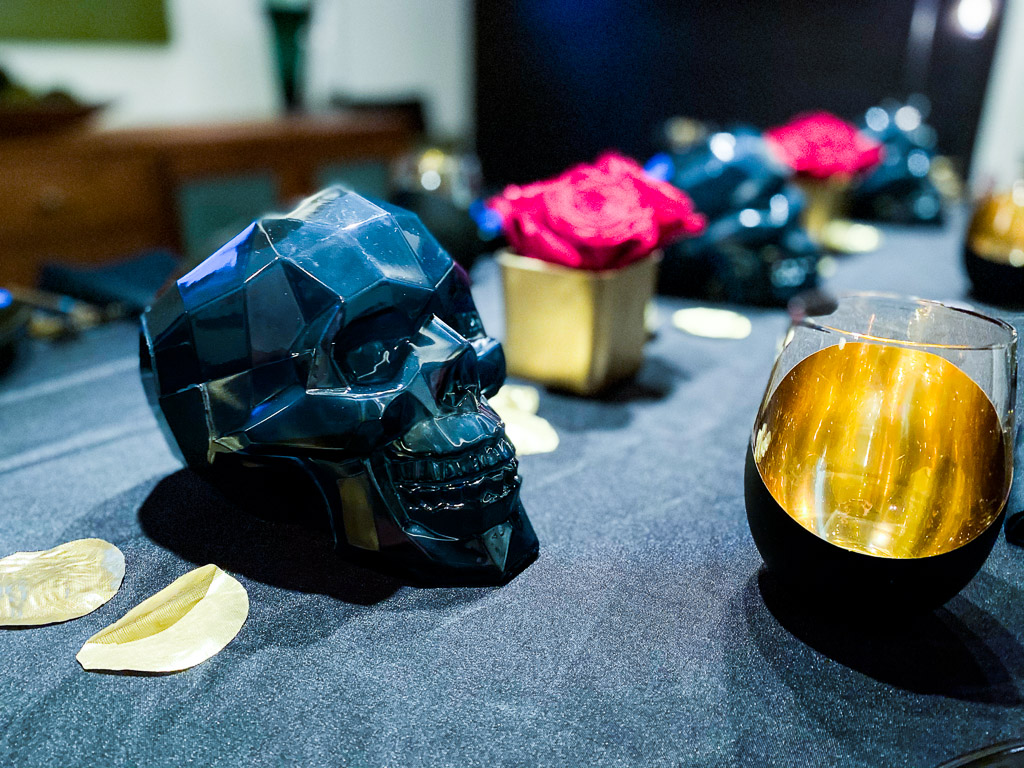 Discover how we pulled this elegant Halloween table together.
IT'S RED, IT'S WHITE AND IT'S MODERN … OH MY!
This table is a modern spin on Halloween that is definitely not your traditional orange and black.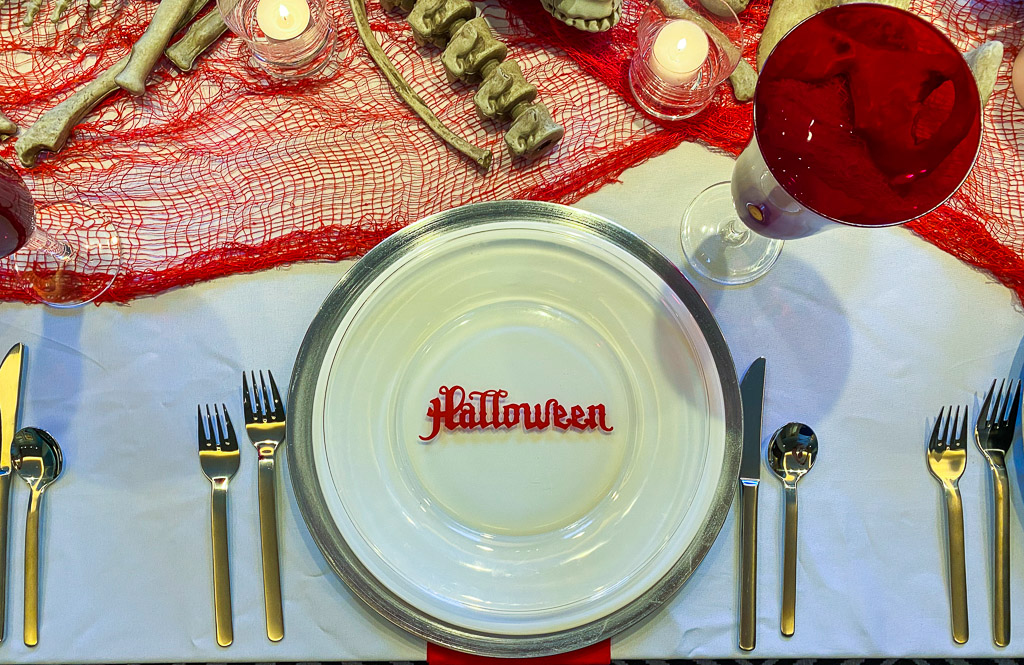 In fact, neither of those colors is anywhere to be found on this table.
But the simple, vivid contrast of red and white, certainly brings ALL the drama.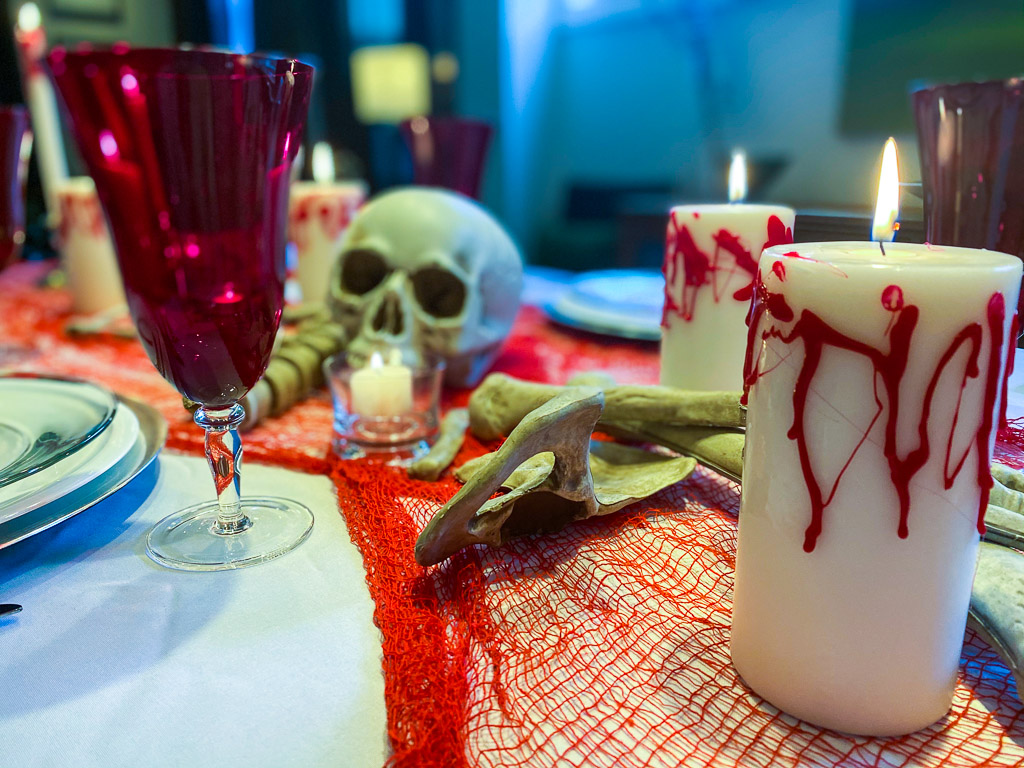 Discover how we pulled this table together.
To discover more great ways to get in the seasonal spirit, check out:

Modern, Red and White Halloween Table Decorations

Easy Halloween Treats that Are Adorable and Fun!
Did you try this idea? Share it on Instagram with the hashtag #makeeverydayanevent and tag @makeeverydayanevent.
If you have any questions or suggestions, contact us or leave a comment!
Follow us on social media! You can find us on Instagram, Pinterest, and Facebook.