AN EASY ROMANTIC DESSERT THAT'S PERFECT FOR YOUR VALENTINE'S DAY!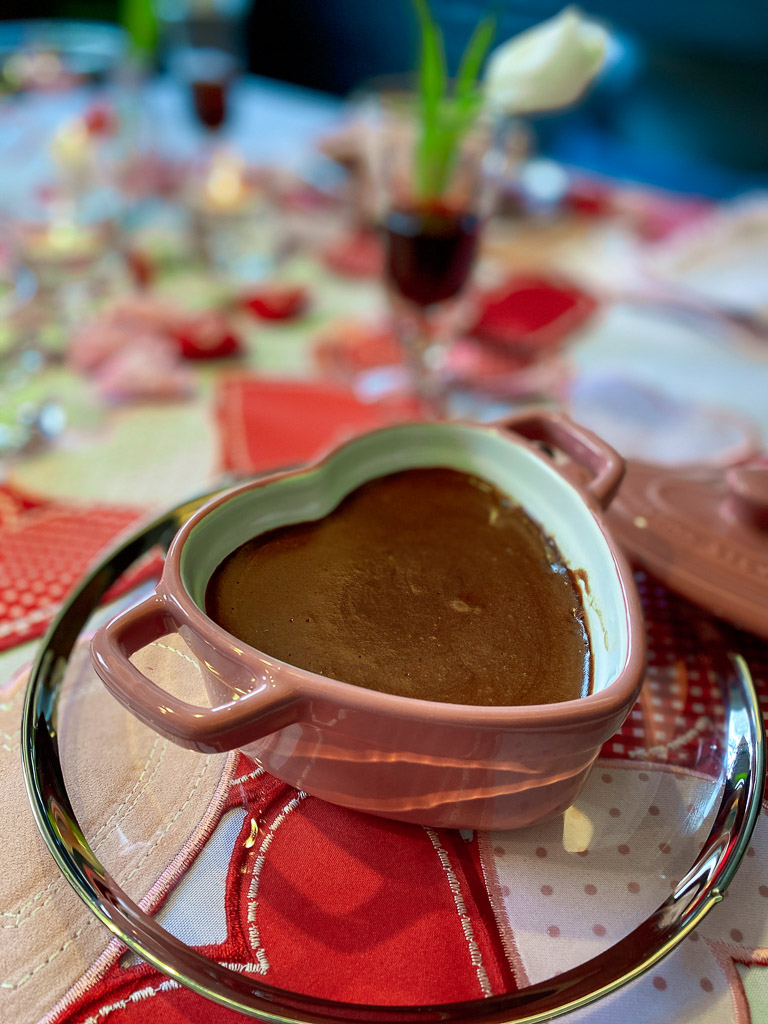 This easy romantic dessert is sure to help you win the heart of your valentine. It's light, decadent and easy to make! You'll love it!
I can't believe Valentine's Day is almost here.
Didn't we just finish putting away all of the Christmas decorations?
This year, Valentine's Day is on a Monday and that isn't the greatest night to go out to dinner.
So most people will likely celebrate the prior weekend.
And therein lies the dilemma … 
Because if you're like me, you'll still want to do something just a little bit special on the actual day.
Plus you'll likely feel just a little bit of guilt for staying at home.
But not if you make this dessert!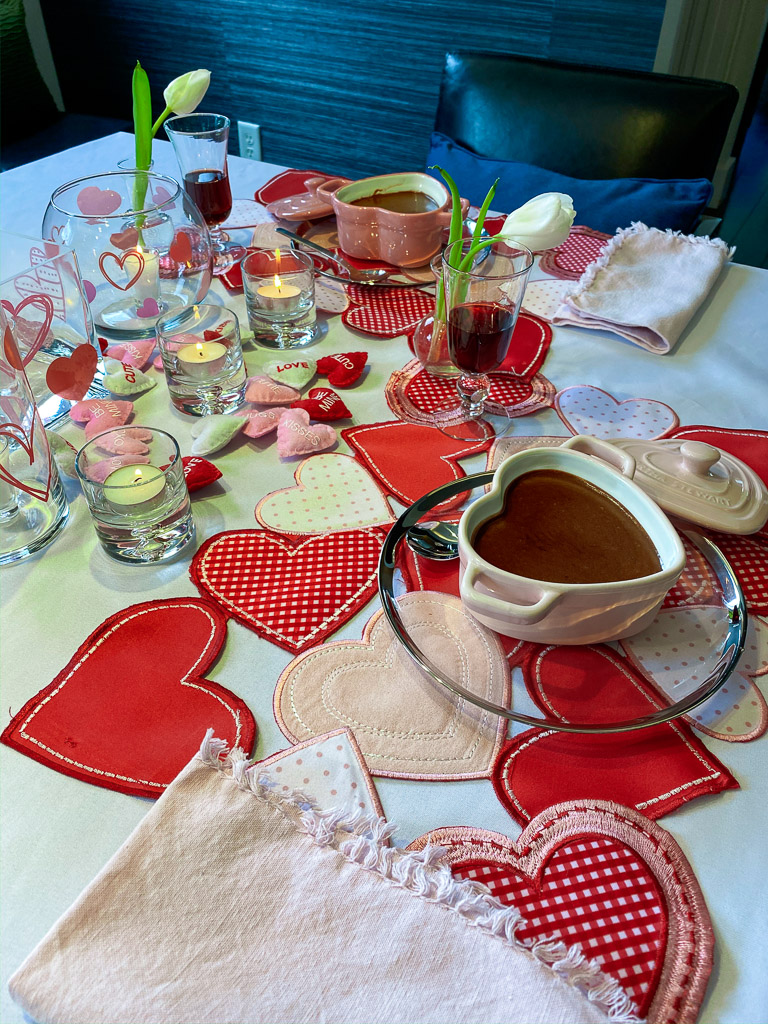 There won't be one ounce of guilt!
This easy romantic dessert is a great touch to end your Valentine's Day celebration on just the right note. 
You can make it with either semisweet or dark chocolate and it is decadent and delicious, yet light.
Plus, it's really easy to make.
It can be served with or without homemade Raspberry Sauce.
And I found a great wine to pair it with.
Because even though you're at home, and even though it's Monday night, you can still make it a special day, without a lot of fuss!
You'll love it!
Happy Valentine's Day!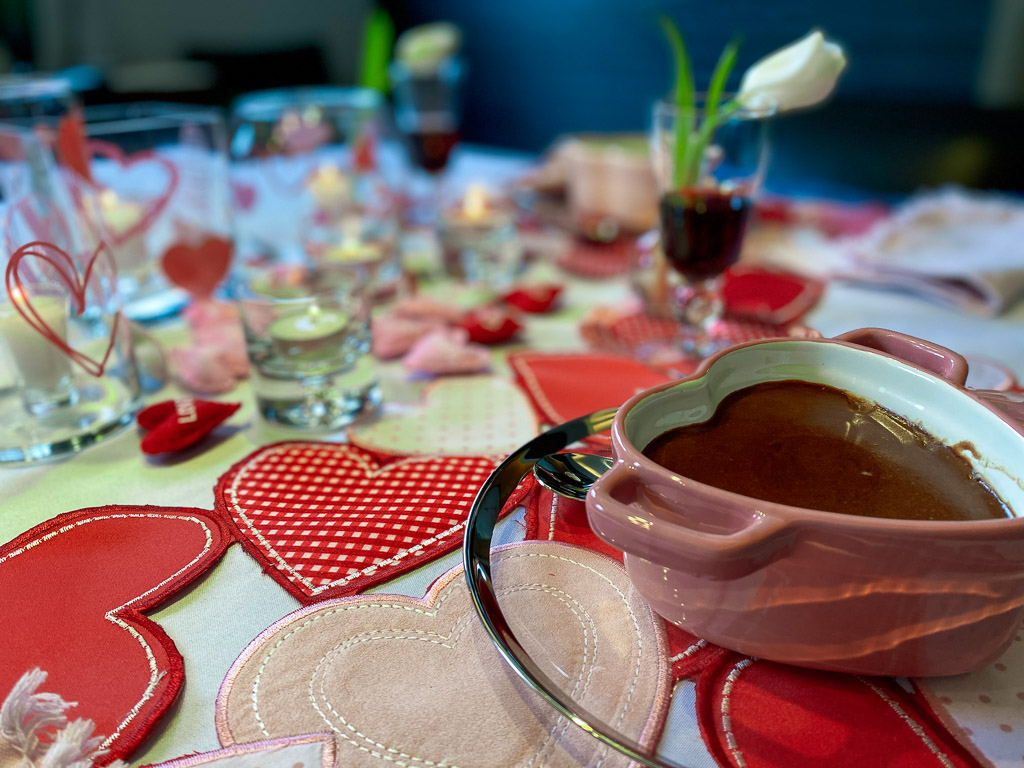 CHOCOLATE TRUFFLE MOUSSE RECIPE AN EASY ROMANTIC DESSERT
8 squares semisweet or dark chocolate
¼ cup light corn syrup
¼ cup butter
2 eggs yolks, lightly beaten
1 cup whipping cream, divided
2 Tbsp. powdered sugar
½ tsp. vanilla extract
Combine the first three ingredients in a saucepan, cooking over low heat and stirring constantly until chocolate melts.
Combine egg yolks and ¼ cup cream.
Gradually stir about ½ cup chocolate mixture into egg yolk mixture.
Add to remaining chocolate mixture, stirring constantly.
Cook over medium-low heat one minute. Remove from heat. Cool to room temperature.
Beat remaining ¾ cup of whipping cream until foamy, gradually add powdered sugar.
Beat until soft peaks form. Stir in vanilla
Stir ½ cup whipped cream mixture into chocolate mixture, fold in remaining cream mixture.
Spoon into cups, cover and chill at least 8 hours.
Serve with raspberry sauce.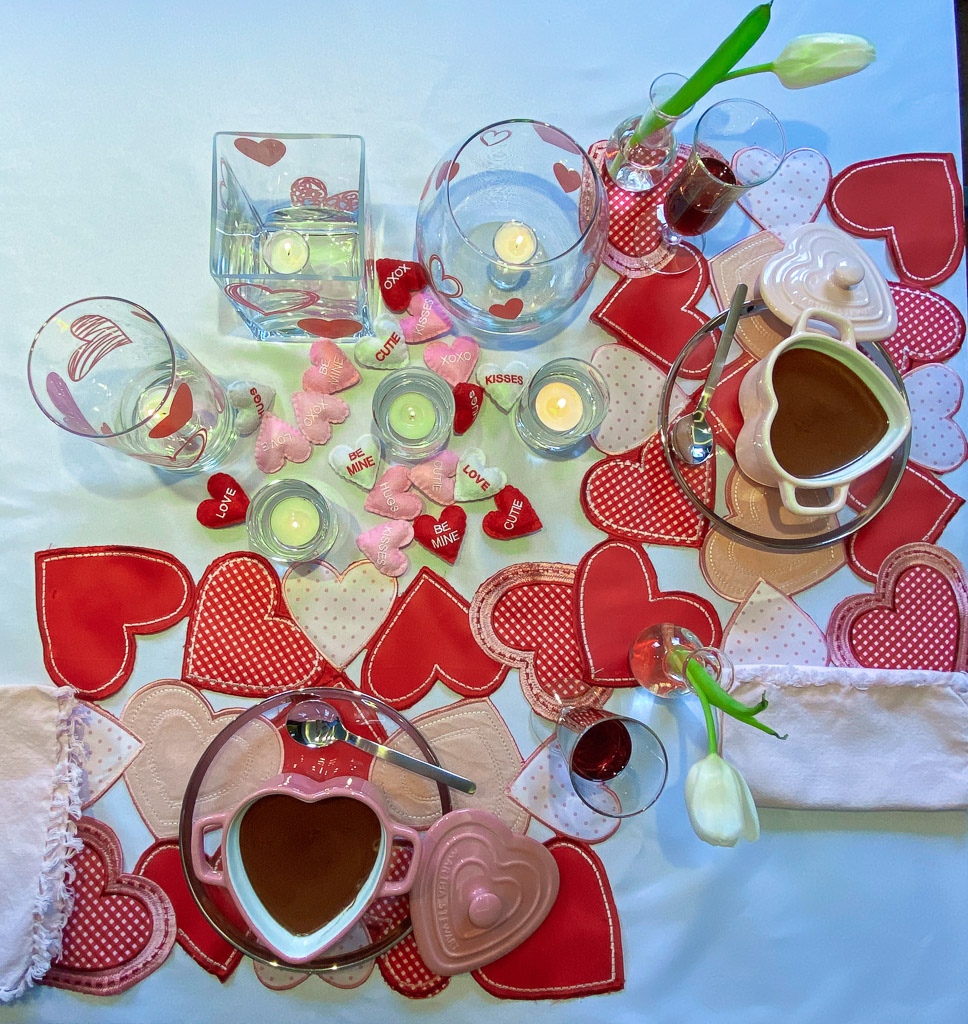 RASPBERRY SAUCE
10 ounce package frozen raspberries, thawed
2 tsp. cornstarch
1/3 cup light corn syrup
Blend raspberries in Vitamix. Place blended raspberries in a small saucepan. Add corn starch and corn syrup, stirring well.
Cook over medium heat, stirring constantly, until mixture boils for one minute. Remove from heat and cool before serving.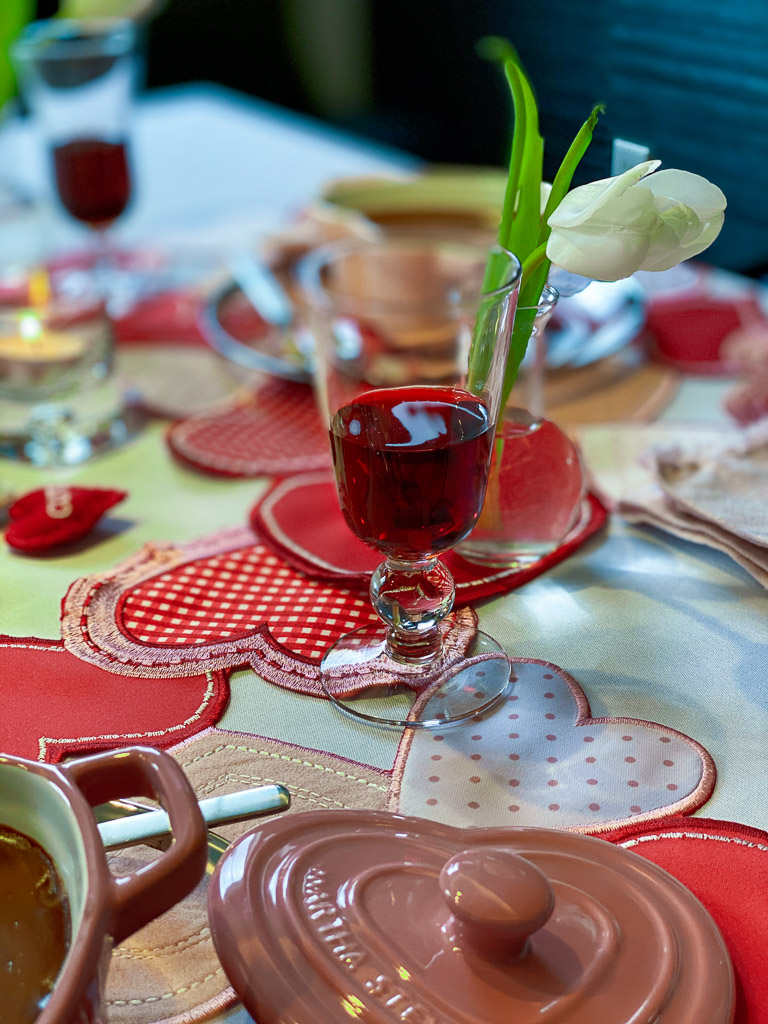 THE PERFECT WINE FOR THIS EASY ROMANTIC DESSERT
Come to find out, pairing wine and chocolate is actually a fairly complex process.
After a little research on Winefolly.com, I determined a port would be the best pairing for this dessert.
Interestingly, it also confirmed I was completely on the right track with the theme for this evening, as wine and chocolate are both considered aphrodisiacs according to the site!
Perfect for a Valentine's Day celebration!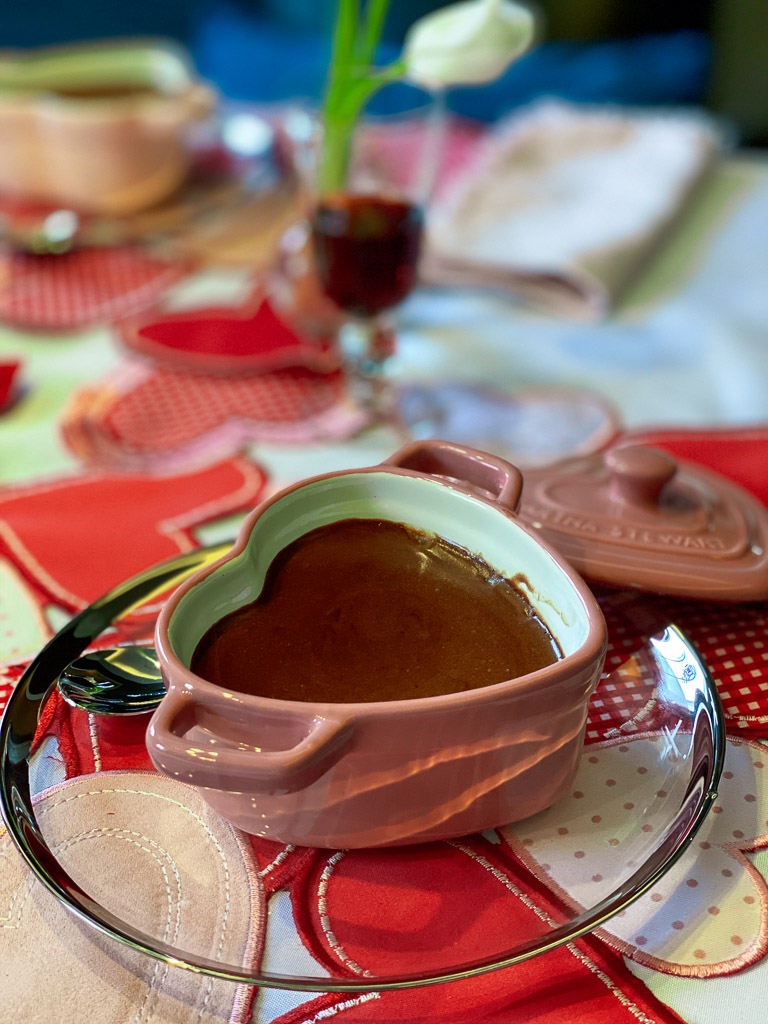 PRO TIP: For our client events, we are all about trusting the trained professionals with whom we choose to partner. That means not second-guessing the chef, letting the sommelier do her work, and expecting the same respect in return. These people have studied their craft for years and have tons of experience. It would be insulting to not follow their advice. Like a marriage, it's a fantastic partnership.
Did you try this easy romantic dessert idea? 
Share your photos on Instagram with the hashtag #makeeverydayanevent and tag @makeeverydayanevent.
If you like this blog, be sure to check out these other great Valentine's Day ideas:
Hot Tea Bombs are a Perfect, Cozy Afternoon Treat
Heart-shaped, Homemade Hand Pies are a Great Valentine's Day Treat
Make Your Valentine Feel Special with Their Very Own Hot Chocolate Station
10 Ways to Transform Your Bathroom into a Spa This Afternoon
If you have any questions or suggestions, contact us or leave a comment!
Follow us on social media! You can find us on Instagram, Pinterest, and Facebook.